UPDATE – LAST WEEK BEFORE EARLY BIRD REGISTRATION EXPIRES! SAVE MONEY BY GETTING IN EARLY… This year's CLIMB SMART will be the 18th annual event that leads into the Centennial year of the National Parks in the USA. This will be among the best events to attend of the season! Kick off the climbing season with us and our awesome partner organizations in service to the  park, to our great climbing community and learn/refresh skills while building a network of passionate and diverse climbers from different disciplines, skill levels and meet a few legends too. And then, there's always the swag and feature entertainment in the evenings that are just plain fun and worthwhile by themselves. In all, Climb Smart represents the best of what the climbing community has to offer. EARLY BIRD REGISTRATION NOW OPEN… save money and join the climbing community in Josh.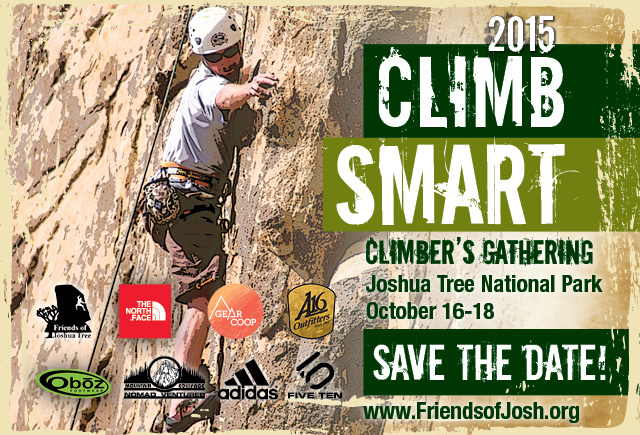 In April, some Friends of Joshua Tree board members, along with two different youth groups and staff of JTNP (even the Superintendent and his children) joined together to recreate, celebrate and educate in the Park over a weekend. These youth had never been to any national park, and most had never camped. They were from Agape International and Walt Whitman School in the Los Angeles area, and the outing was organized by Medicines Global Outdoor Youth Ambassador program. Thanks to Janice and Johanna Belson for spearheading this opportunity for these teen Angelenos to experience the Park and it's wonders of tranquility, flora, fauna and the magical Mojave/Sonoran desert landscape that is uniquely Joshua Tree. We used several sites in Blackrock Campground; can you imagine if they had woken up in Hidden Valley or Ryan? Nevertheless the beauty of the high desert was ubiquitous and amazing, including just a little bit of rain and wind.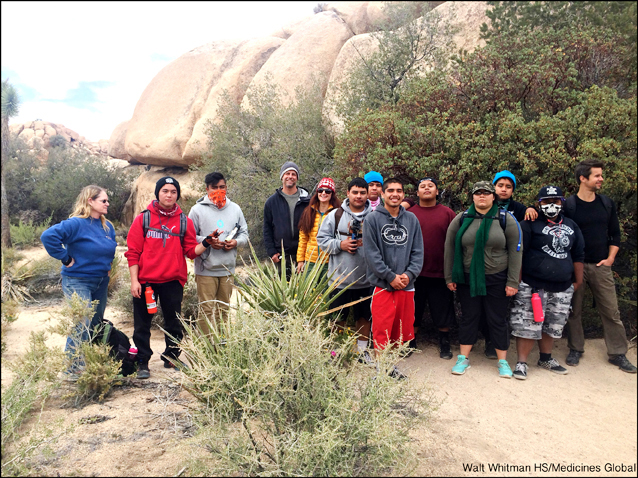 We took the kids (and their accompanying adult chaperones, many of which were newbie campers and climbers too) out and helped them set up camp, cook meals, get comfy and led a few hikes and a climbing experience that was, of course, the highlight. Of course hacky sack and some hiking to see the Barker Dam area were included.
Introducing people to the wonders of Joshua Tree is one of the great privileges of being part of the climbing community, and FOJT.
The more we can educate and introduce the natural places of our state and country to those in the urban environment, the more we will see
an embrace of the wild character we want to protect.
Who have you introduced to JTree recently? Got any pics? Share 'em up here (you have to join our gallery first, but it's easy).
KH/FOJT
A picture gallery (worth a few thousand words) below, plus a bonus short video of our shared adventure here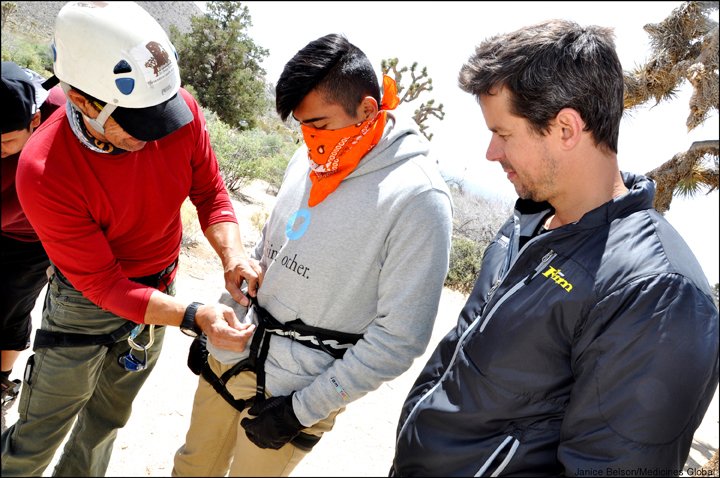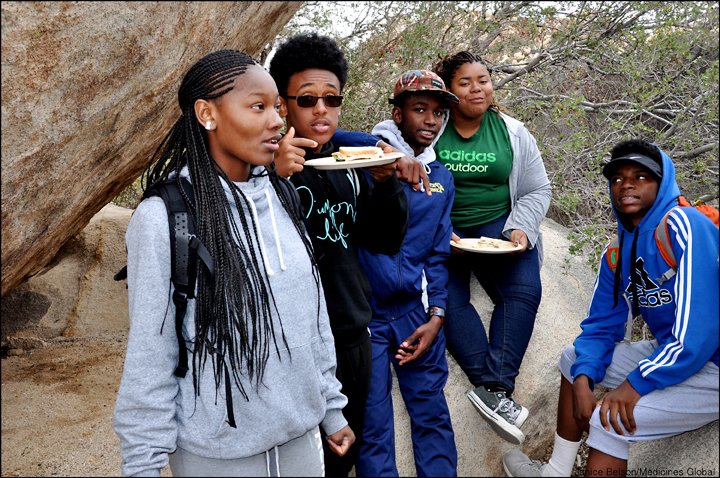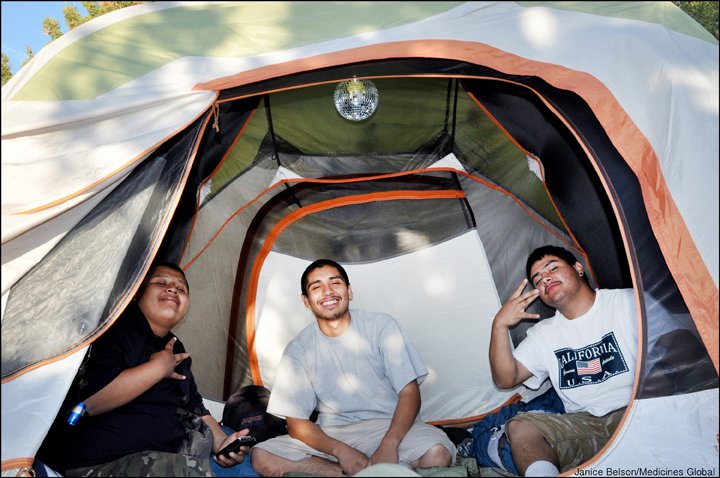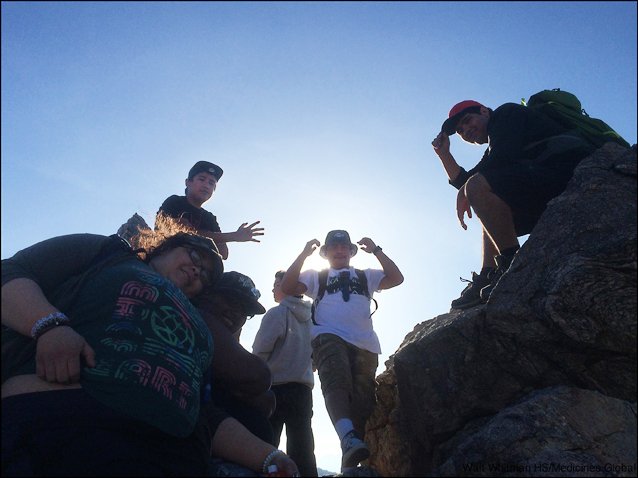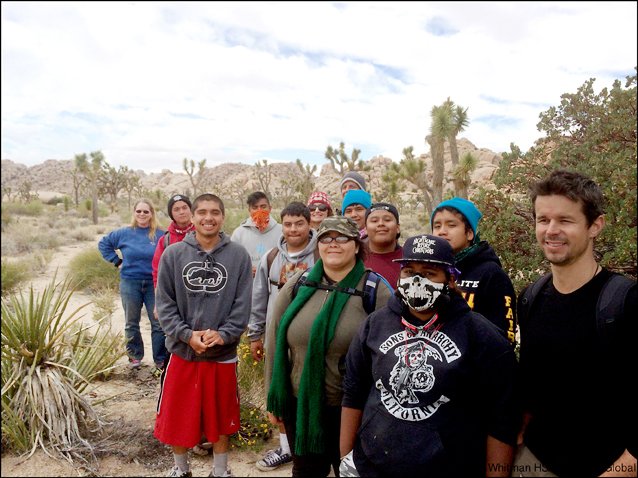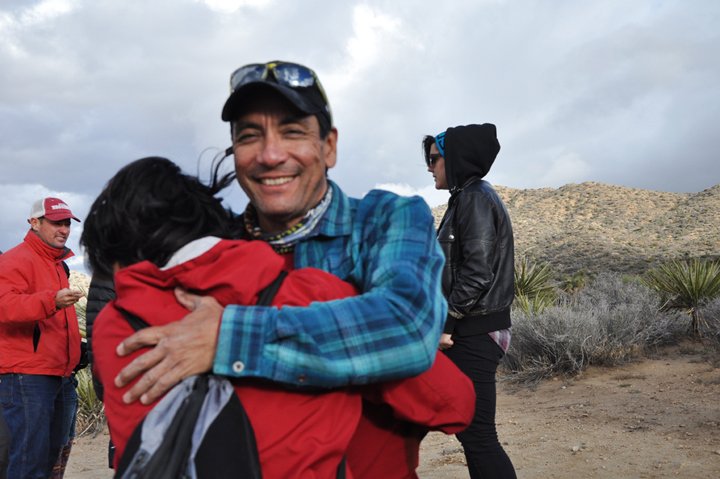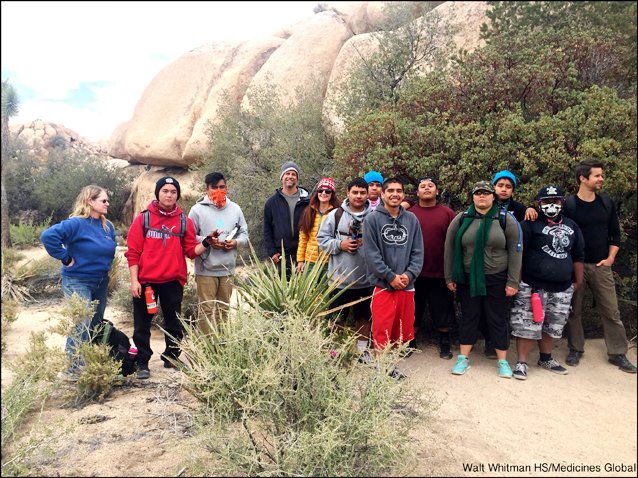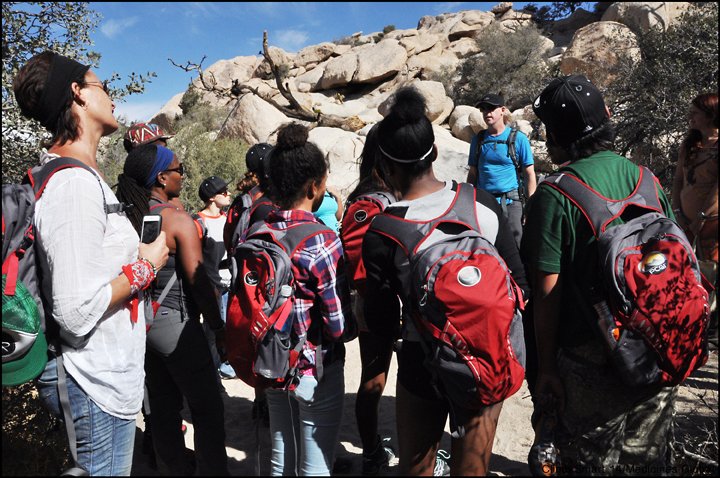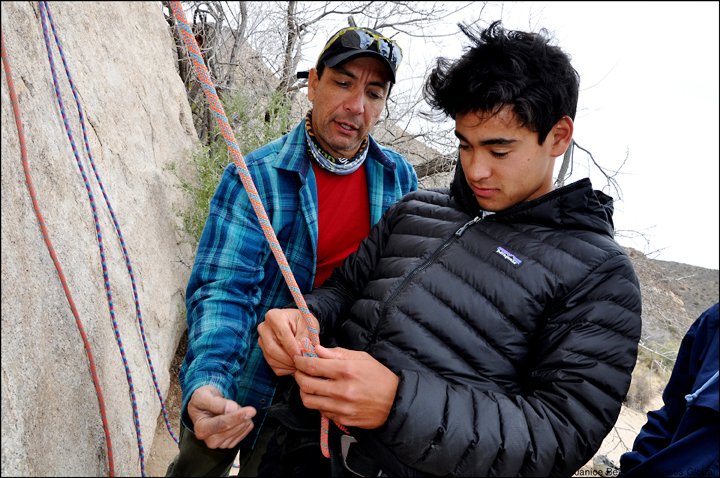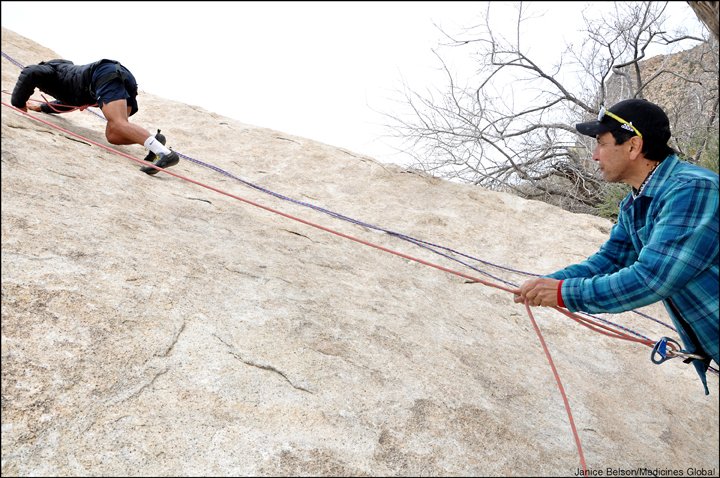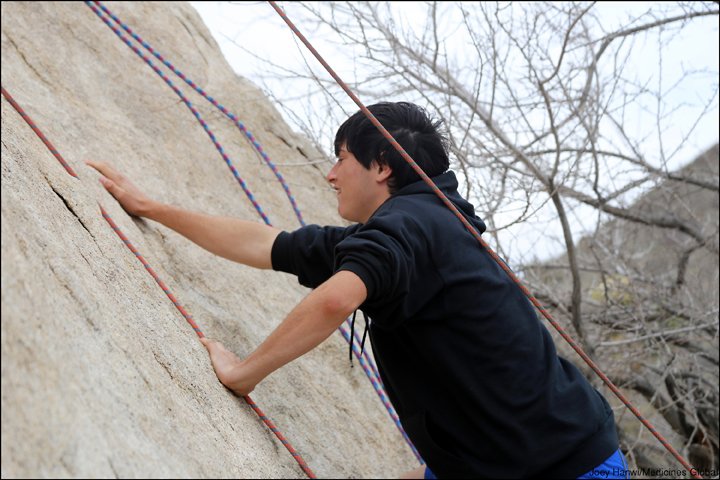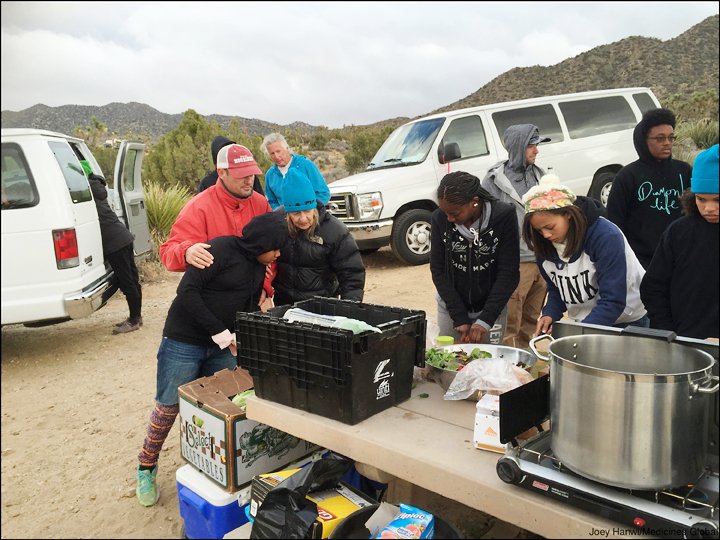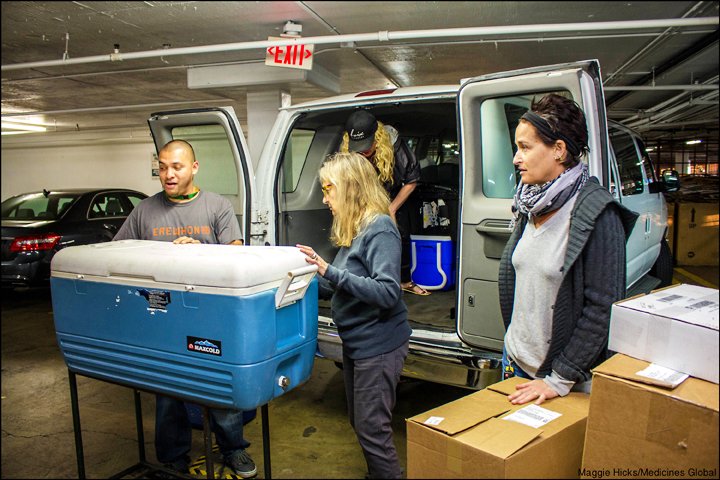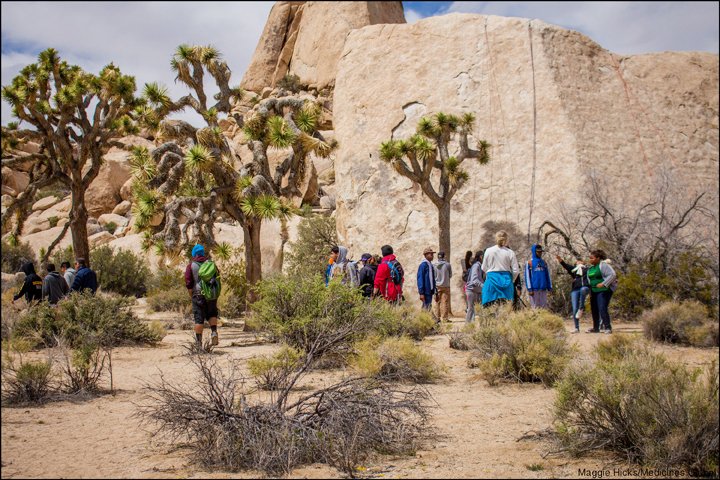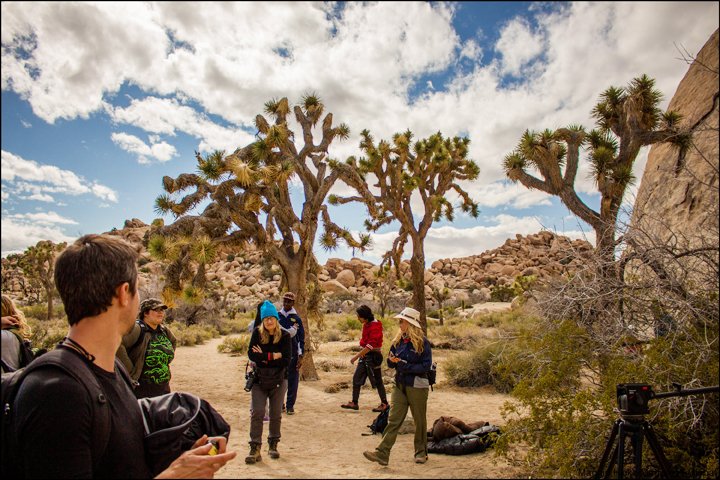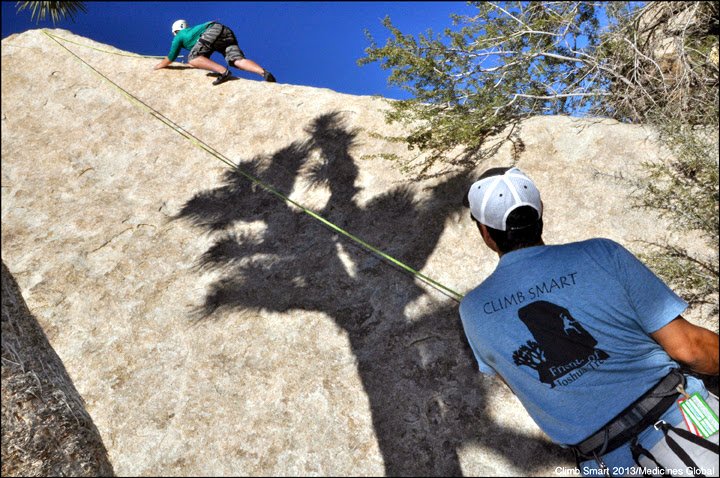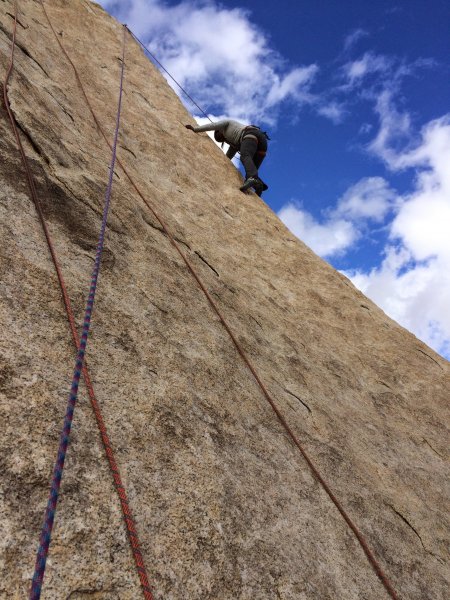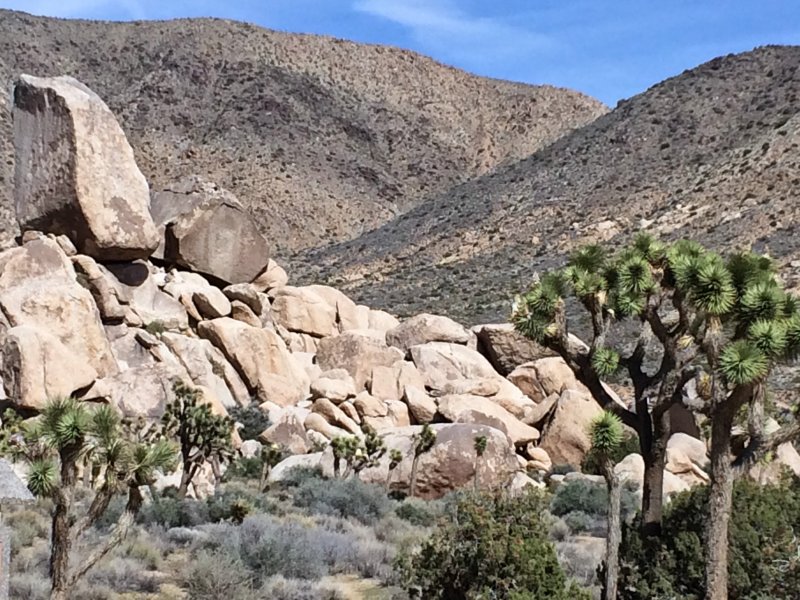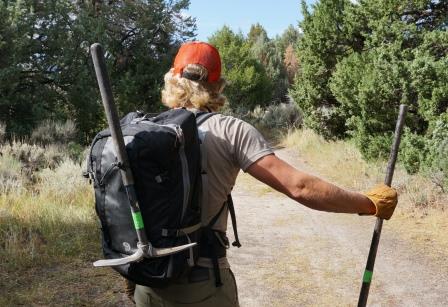 Access Fund, in partnership with a host of climbing advocacy groups, is putting on 3 Climbing Stewardship Trainings this year. The first event is 
May 17

-21 in Yosemite National Park.
There will be presentations by the Yosemite Climbing Rangers, the Yosemite Climbing Stewards, and Leave No Trace.
Ty Tyler, Stewardship Director of Access Fund, says "We have space for about 40 folks and I've filled just over 1/2 so far." Get on board for some hands-on advocacy, education and great network-building in Yosemite!
There's also one in Salt Lake mid-June and the Red River Gorge in Sept. 
Ty says, "Its going to be a great event; the NPS staff are excited and we will hopefully gain more momentum for stewardship at our climbing areas."
HERE
 is the registration page as well.
CONTACT INFO TO GET INVOLVED
Ty Tyler
Stewardship Director | Access Fund
Tucson, AZ
Where's the Conservation Team? Find out here 
It's time to mark your calendars for FOJT's Climb Smart 2015!
OCTOBER 16-18, 2015 at Joshua Tree Lake Campground will once again be the climber kickoff to the season with Education, Stewardship and a Fun Time on deck for all attendees. This year's event will feature more pro athletes, brands and opportunities than ever before, so ink the date and stay tuned for more details on Sponsors, Service Project and the Reel Rock Film Tour (brought by Gear Co-op once again!) tie-in for 2015.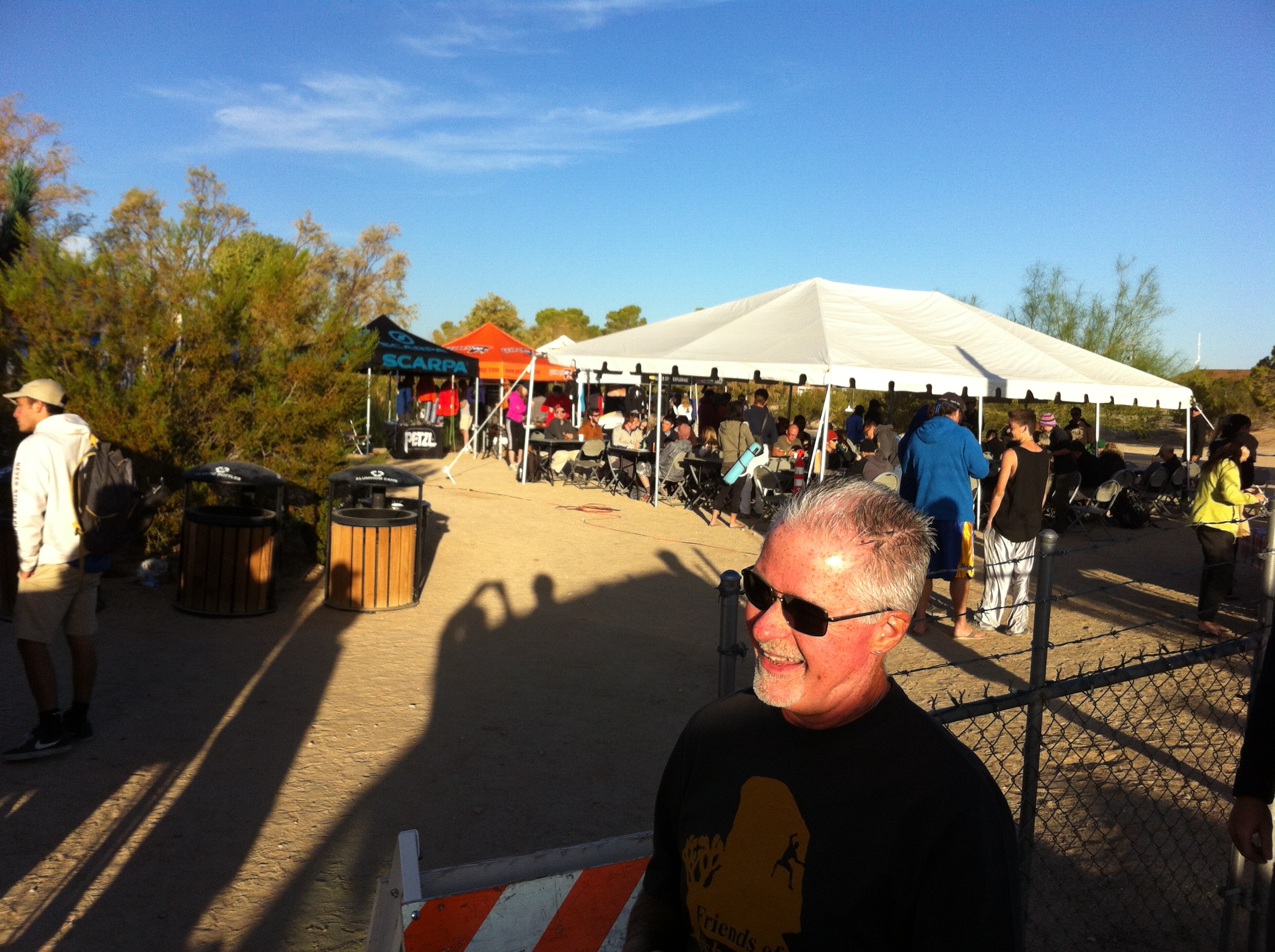 There are several temporary closures to climbing areas on the Park… please click the link below to get more detail, but the short list of closures includes
Rock Climbing Routes
Energy Crisis, on the east side of Little Hunk formation
The Schwarzenegger Wall, at the north end of Rockwork Rockformation
Zombie Woof Rock formation
The Maverick Boulder formation
Bouldering Problems
Pictograph Boulder, at the base of Queen Mountain
Shindig, on Indian Cave Boulder
Lonely Stones Area #3
The Shipwreck formation
The entire Indian Wave Boulders circut, except for Native Arete
Wormholes, in The Underground
Thanks for being aware and staying away from sensitive raptor nesting sites this spring. 
Mark your calendars (OCTOBER 17-19, 2014) for the kickoff event of the Fall climbing season in JTree… Climb Smart 2014. A benefit for Friends Of Joshua Tree as well as JOSAR, this gathering at the Joshua Tree Lake Campground and Astronomy Arts Theater and various venues in and outside of the Park is simply an awesome way to sharpen your trad skills, meet some amazing climbers, get to win piles of swag, see Real Rock 9 "Valley Uprising" Friday night and meet John Long Saturday, and give back to the Park and just have fun with loads of new climbers.
Here's what you get by registering for Climb Smart 2014:
2.5 days of skills clinics with PCGI and SCMA instructors
2 dinners
3 nights camping (through Saturday night)
Ticket to Reel Rock Film Tour #9
Vendor village for learning about the latest gear innovations
Lots of other climbers, beginner to advanced, to build your network out
Athlete presentations and coaching
SEE THE 2014 Climb Smart SCHEDULE HERE CS clinics 2014 FD

 

(schedule subject to change… heads up! )
It's our biggest event of the year and we go all out!  REGISTRATION IS NOW OPEN!  so sign up on our facebook page or for our email news alerts on this page.
July 26, 2014 · Posted in
General
·
Comments Off

on New Park Superintendent named!
(From National Park Service Morning Report)
Pacific West Region
David Smith Named Joshua Tree Superintendent
David Smith has been selected as the new superintendent for Joshua Tree National Park in California. Smith is currently the superintendent of Brown v. Board of Education National Historic Site in Topeka, Kansas. He will begin his new position in mid-September, replacing former superintendent Mark Butler, who retired earlier this year.
"David's experience and proven leadership will be a great asset for the park," said Pacific West Regional Director Chris Lehnertz. "His background working in diverse parks with many different types of resources and his proven success in building collaborative relationships both inside and outside government makes him a great fit. It is a bonus that David considers Joshua Tree to be 'his dream park.' It is where he signed on as a park volunteer, and in 1998, got his first permanent position with the National Park Service."
During 22 years with the National Park Service, Smith has served as a law enforcement ranger, a park interpreter, and a biological technician in a host of western parks. Before coming to Kansas, he served in Washington, D.C. as legislative staffer on the House Natural Resources Committee as part of the NPS Bevinetto Fellowship program.
Smith arrived in Washington having worked as district naturalist at Grand Canyon National Park, interpretive specialist at the Juan Bautista de Anza National Historic Trail, and as a law enforcement ranger at Cabrillo National Monument and Arches and Canyonlands National Parks.
"I grew up climbing and camping in what is one of America's hidden jewels: Joshua Tree National Park," said Smith. "Helping to lead Joshua Tree in the coming years is an honor. The staff at Joshua Tree are committed to caring for the park and its visitors. They are leaders in environmental education, scientific research, as well as search and rescue, resource protection, and facilities management. I am looking forward to the privilege of working with such an amazing cadre of individuals."
Smith earned a BS in forestry/developmental studies from the University of California, Berkeley as well as an MS in resource interpretation from Texas State/Stephen F Austin University. He is a graduate of the NPS GOAL leadership program and is the national winner of the Freeman Tilden Award for excellence in interpretation. He is also featured in a 2013 TEDx talk on civic engagement and national parks
Smith grew up in northern San Diego County, California, which is still home to his extended family. He will be joined by his spouse and their two children when he begins his tour of duty in mid-September. Smith's hobbies include rock climbing and trail running. He is looking forward to finding a local church, maintaining his ties with Rotary and becoming an active member of the greater Joshua Tree National Park area communities.
We wanted to let you know about an Adopt a Crag event happening in your area.
Where: Town Hall, Idyllwild, CA
When:  Sunday, June 1
Details:  After coffee and scones we will break into three groups to work on the trail to Lunch Rock, the trail to the North Side of Tahquitz, and the trail to Suicide Rocks. When the work is done we will return to Town Hall for lunch, a raffle, and a silent auction. Sponsors have been generous with swag so you efforts should be rewarded!
Bring work clothes, gloves, water and snacks, and contact James Pinter-Lucke with questions: jlucke@cmc.edu.
http://www.mountainproject.com/v/suicide-rock/105788036
Every hour of time you donate to a crag helps show land managers that climbers are responsible stewards. Grab some friends and a pair of work gloves and spend a day giving back to the sport you love! We hope to  see you there.
Thanks for your support,
Access Fund and FOJT