The popular Indian Cove accessible crag known as Rattlesnake Canyon has been closed to all access while the JTNP deepens the investigation of the vandals defacing rock and creating blight in our National Park.
Here is what the mainstream media is saying http://www.latimes.com/news/local/la-me-joshua-tree-graffiti-20130413,0,3668905.story
This link will take you to the official announcement by JTNP on the closure.
le_rattlesnake_closure_20130404
"We hope it's isolated. We're hoping that the public will help us out by reporting any damage or vandalism that they see." One ranger said to the Press.
FOJT and the Access Fund are in dialogue with the Park on remedies and potential activation of the climbing community to combat this epidemic of impact and poor taste.  Please feel free to share your feelings, or better yet solution ideas, to this blog and we will air them at our Board Retreat nexst week.
Thank you!
Climb Smart Oct. 19-21 is building up to be the biggest and best ever, with double triple! the registrants and supporting organizations than last year and still a few days until it happens…  The event will sell out, so if you are interested to attend, click here.
Glimpse a gallery of images from the 2011 Climb Smart event
Meet JTree legendary climbers, network with fellow climbers, brush up skills, give back to the park and stay informed on latest developments that affect climbers nationwide.  Join Us!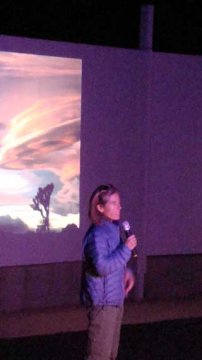 There is still space for Climb Smart 2012, kicking off the Fall climbing season in Joshua Tree with a fantastic lineup of legendary climbers, brands, locals, and inspiration to last all of 2013.
Click Here an important article just published by the Access Fund on egregious activities that currently affect climbing access in JTNP 
Friends Of Joshua Tree, in support of climbing in the Park and JOSAR (Joshua Tree Search & Rescue), works with the local community, sponsors like prAna and  Sterling Ropes and athletes and guides to bring us together and give back to one of America's most treasured and storied climbing areas.  This year the price has been drastically reduced (it's tough out there and don't we know it!) and the program expanded to include all day Friday and Saturday clinics and evening events for both nights.
Climbers unite!  We have always been great stewards of the land in Josh, but several individuals, acting outside of the carefully crafted rules that climbers in JTree have lived by for decades, now force the Park Service to consider drastic rules to thwart further illegal developments in the Park.   We've worked hard to steer the attitude toward us in a positive direction, but it only takes a few misinformed or uncaring moves to crush the progress.  JOIN US as the climbing community to show the Park, and each other, our strength of purpose and commitment to stewardship for the long haul.  SIGN UP HERE for Climb Smart 2012.
Before you move on to the high elevations, mark your calendar for Climb Smart 2012, October 19-21 at JT Lake Campground and in the Park. Climb Smart is the kickoff event in Joshua Tree for climbers, bringing the local and global climbing community together for education, celebration and inspiration.  Last year's event was a breakthrough success for FOJT and JOSAR, with new venues, new clinics, a new format and even the Cactus Pricks live performance!   See images from last year's event below, and click here to get beta on the 2012 event, or see a photo gallery of CS11.
This year's event will sport three full days of clinics, two evenings of live entertainment, and even lower pricing for participants, with new food options, and more swag!  "Pie for the People" will have their world famous pizza pies, salads, and baked ziti available for purchase at the camground Friday night, and Saturday night we are bringing back our popular spaghetti dinner as part of the evening's events.
Register early, by September 10th., to be entered in a drawing for a new climbing rope!  Winner will be announced at the Saturday dinner party.
This year the Lake will be open for fishing, so bring your fishing poles, or rent them at the country store next to the Lake.  More details when you register.
NEW THIS YEAR:  Special Keys Ranch Tour, Sunday 9am!  Register early.  Only 25 spots available.
Join us!
Join us for the season kickoff event in Joshua Tree Oct. 21-23 (Friday thru Sunday)! LYNN HILL will be there, teaching and sharing inspiration and slides, along with BRITTANY GRIFFITH and KURT SMITH to anchor the athlete lineup… camping, raffles, star gazing, sponsor booths, multimedia, the works!
REGISTER NOW FOR FULL EVENT OR SATURDAY EVE PARTY ONLY
CS11 Participant Confirm Letter/Itinerary CS11 Participant Confirm Letter
CS11 Clinic Schedule CS11 clinic schedule final draft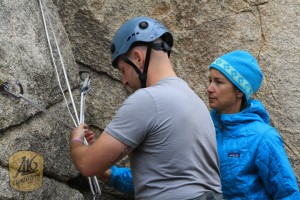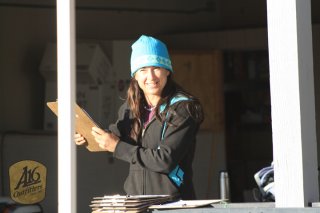 OCTOBER 21-23, JOSHUA TREE LAKE CAMPGROUND AND CLIMBING SITES WITHIN JTNP – Join Friends of Joshua Tree and legendary climbers Lynn Hill, Brittany Griffith, and Kurt Smith as we kick off the climbing season with skills clinics, multimedia presentations, service projects in the Park, a big Saturday night party and raffle, and all around serious fun for the whole weekend. This year in a new cool venue, includes camping and supports Search & Rescue, Climbers Coffee, and our ongoing work with the NPS to make sure climbers' voices are heard and considered in Park Policy & Management decisions. REGISTER NOW!
CS10 Clinic Schedule (last year's climbing clinic lineup and format, for reference)
ClimbSmart2009ConfirmationInfo[1] Example of Past Year Confirmation letter for reference (Different venue and format for 2011, but maybe still helpful in understanding the event)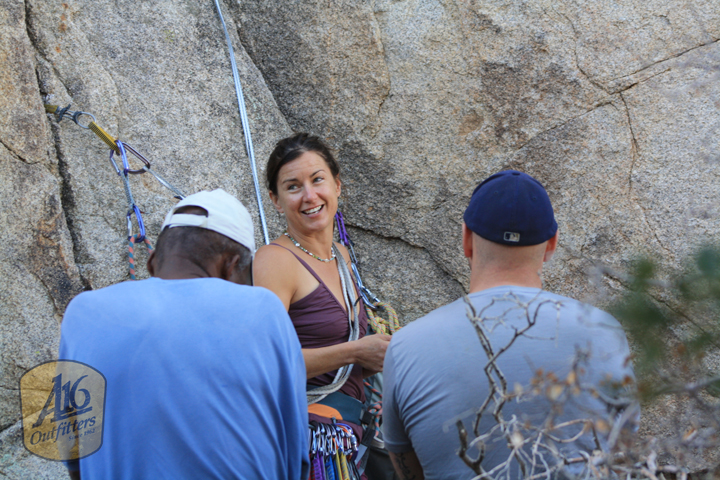 Registration has OPENED and sponsors and athletes are on board… Lynn Hill, legendary Stonemaster and arguably the most revered American climber in the world, cut her teeth on the Monzonite of Joshua Tree and will be present for a good portion of Climb Smart this fall… in addition Kurt Smith, the 'little general' himself, will be there to spin tunes and offer tips through the mini-clinics that are core to the event. Brittany Griffith has stepped up her involvement with the event, even though she has anchored the event for several years running as a sponsored ambassador athlete and event planner. More sponsors are helping us this year, adding to the festival atmosphere in Joshua Tree Lake Campground (featuring the SCDVA Deep Space viewing theater). This is THE year to join FOJT and Climb Smart in and outside the Park to kick off the climbing season in style with opportunities to win swag, discover new climbing partners interested in access, advocacy and proper technique, and give back to the place we all love. Sign Up for CLIMB SMART here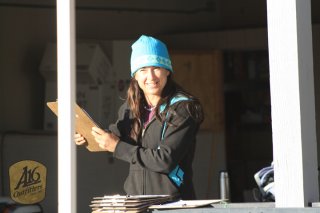 Friends of Joshua Tree will be hosting the 15th Climb Smart event in and around the Park this Fall, kicking off the climbing season in a special way with star athletes, informative clinics, special Park Service Projects, music and entertainment and a special 75th Anniversary of the Park celebration! Registration will open soon so let your friends know and sign up for our occassional newsletter…
Check out our previous Climb Smart photo galleries here
Read up what the Park is planning for the 75th celebration