The popular Indian Cove accessible crag known as Rattlesnake Canyon has been closed to all access while the JTNP deepens the investigation of the vandals defacing rock and creating blight in our National Park.
Here is what the mainstream media is saying http://www.latimes.com/news/local/la-me-joshua-tree-graffiti-20130413,0,3668905.story
This link will take you to the official announcement by JTNP on the closure.
le_rattlesnake_closure_20130404
"We hope it's isolated. We're hoping that the public will help us out by reporting any damage or vandalism that they see." One ranger said to the Press.
FOJT and the Access Fund are in dialogue with the Park on remedies and potential activation of the climbing community to combat this epidemic of impact and poor taste.  Please feel free to share your feelings, or better yet solution ideas, to this blog and we will air them at our Board Retreat nexst week.
Thank you!
This is sad and so utterly clueless… please let your friends know that this happened in one of our country's treasured National Parks and is plain stupid.  Though this is clearly not the work of climbers, it encourages the Park to focus on it's mission of protection as opposed to improving the experience for outdoor rec enthusiasts.
Here is a recent LA Times article announcing the closure of access to the Dam and some surrounding trails that access it.
Joshua Tree National Park will offer a front-row seat for one of the
biggest celestial events of the year. On May 20, large areas of the western United States will experience an annular solar eclipse, an event last seen in the United States in 1994. In the hours before sunset, the Earth's moon will pass in front of the sun casting a giant shadow across the land.
To mark the occasion, Joshua Tree National Park will host a special Solar Eclipse Event 051112 giving the public great views of this highly anticipated event.  Solar eclipse activities will take place at the Oasis Visitor Center in Twentynine Palms.
The Visitor Center is located at 74485 National Park
Drive. Joshua Tree National Park is in the zone to experience a partial
(near total) eclipse.
Here is the schedule of activities for the Solar Eclipse Event:
Noon        Telescopes with special filters will be set up to allow viewing
of the sun. Long before the eclipse is visible, solar observers
will be able to see sunspots and any solar flare activity.
4:30 p.m.   Rangers will offer presentations about the solar eclipse and
will show participants how to make a pinhole viewing device for
watching the eclipse.
5:25 p.m.   Approximate time for the start of the partial eclipse. Public
viewing of the eclipse will take place through telescopes and
through a video astronomy presentation. Special glasses for
viewing the eclipse will also be available.
6:38 p.m.   Peak of the eclipse for the Joshua Tree area occurs.
7:44 p.m.   Sunset
8:00 p.m.   Night sky program presented by National Park Service rangers
and park volunteers.
For more information about the May 20 eclipse at Joshua Tree, the public
can visit the park website at:
http://www.nps.gov/jotr/planyourvisit/event-details.htm?eventID=516859-307230
Information at viewing the solar eclipse at other National Park locations can be found here
www.nature.nps.gov/features/eclipse
Join us for the season kickoff event in Joshua Tree Oct. 21-23 (Friday thru Sunday)! LYNN HILL will be there, teaching and sharing inspiration and slides, along with BRITTANY GRIFFITH and KURT SMITH to anchor the athlete lineup… camping, raffles, star gazing, sponsor booths, multimedia, the works!
REGISTER NOW FOR FULL EVENT OR SATURDAY EVE PARTY ONLY
CS11 Participant Confirm Letter/Itinerary CS11 Participant Confirm Letter
CS11 Clinic Schedule CS11 clinic schedule final draft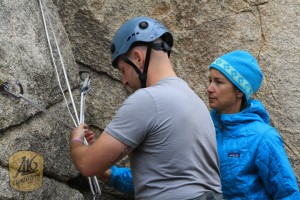 FOJT is kicking off the climbing season in the fall with a totally revamped format for their annual event, in partnership with brands, athletes and the local Joshua Tree community. Now in it's 13th year, This will be one not to miss, with more to do, more to see and more engagement with the Park than ever before.
October 22-24, 2010. Joshua Tree Community Center/Sportsmans Lodge complex
Click here to see a cool Climb Smart gallery to get a flavor for the event.
You can wait to react, or be part of the shaping process of your Park. The General Management Plan process has officially begun, but it's a long process and your thoughts on what can enhance the Joshua Tree experience are welcome: see this invite from Park Superintendent Curt Sauer. Let the Park know your thoughts on the next 20 yrs of JTNP and how climbing and climbers will help. We can share some ideas here, if you aren't sure you want to send yours quite yet… this site is a blog format, so use the comments section to vet some thoughts.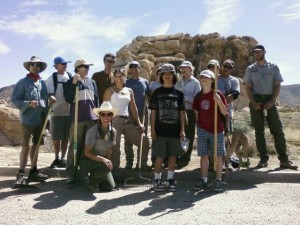 If you are ready to send in your ideas, comments and suggestions right now, click here and have at it. It's fun, and can help steer policy in your Parks!
Most importantly, stay involved with the process and get excited about another 20 years of natural magic in Josh.
BOD of FOJT
Thanks and see you at the crag.
FOJT Board of Directors