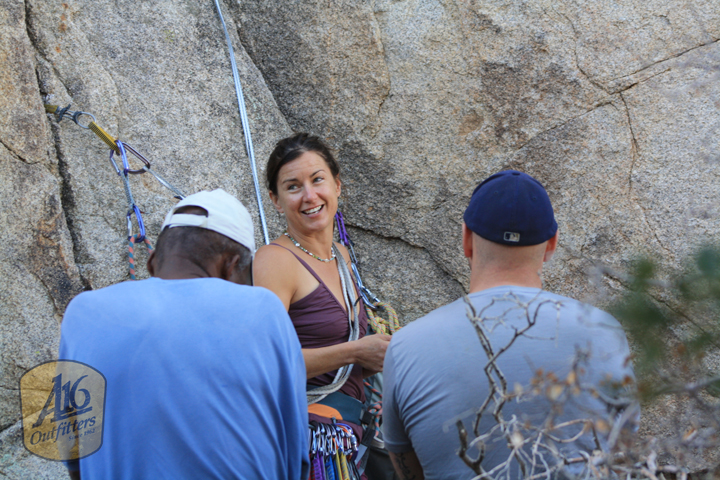 Registration has OPENED and sponsors and athletes are on board… Lynn Hill, legendary Stonemaster and arguably the most revered American climber in the world, cut her teeth on the Monzonite of Joshua Tree and will be present for a good portion of Climb Smart this fall… in addition Kurt Smith, the 'little general' himself, will be there to spin tunes and offer tips through the mini-clinics that are core to the event. Brittany Griffith has stepped up her involvement with the event, even though she has anchored the event for several years running as a sponsored ambassador athlete and event planner. More sponsors are helping us this year, adding to the festival atmosphere in Joshua Tree Lake Campground (featuring the SCDVA Deep Space viewing theater). This is THE year to join FOJT and Climb Smart in and outside the Park to kick off the climbing season in style with opportunities to win swag, discover new climbing partners interested in access, advocacy and proper technique, and give back to the place we all love. Sign Up for CLIMB SMART here
OCT. 22-24 FOJT with sponsors Black Diamond, Adventure 16, Sterling Ropes, Evolve Sports , Nomad Ventures and Uprising and kick off the climbing season in Joshua Tree right with skills clinics, pro athlete presentations, swag giveaways, costume contests, a new festival format and much more!
REGISTER HERE
(Use the password 'joshua' to get in if you're not a 'bot!)
There simply isn't a better excuse to come to JTree, give back to the Park and build lifelong relationships with other climbers of all skill levels. Did we mention swag?
First 50 registrants to camp with us get limited campsites at the festival grounds, directly next to the Sportsman's Club in Joshua Tree. Don't miss this annual gathering that supports FOJT, Joshua Tree Search & Rescue and other key climbing advocacy groups. <

You can wait to react, or be part of the shaping process of your Park. The General Management Plan process has officially begun, but it's a long process and your thoughts on what can enhance the Joshua Tree experience are welcome: see this invite from Park Superintendent Curt Sauer. Let the Park know your thoughts on the next 20 yrs of JTNP and how climbing and climbers will help. We can share some ideas here, if you aren't sure you want to send yours quite yet… this site is a blog format, so use the comments section to vet some thoughts.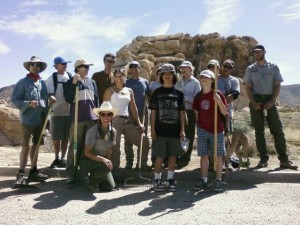 If you are ready to send in your ideas, comments and suggestions right now, click here and have at it. It's fun, and can help steer policy in your Parks!
Most importantly, stay involved with the process and get excited about another 20 years of natural magic in Josh.
BOD of FOJT
Here are just some of the climbing areas threatened with closure due to state budget mismanagement: Mt. Diablo, Mt. Tamalpais, Castle Rock, Castle Crags, Mt. San Jacinto, Stinson (Mickey's) Beach, Patrick's Point, Mt. St. Helena, Emerald Bay, Point Dume, Malibu Creek, Lake Perris/Big Rock, and Stonewall Creek… not to mention numerous surf spots and other outdoor rec havens. Please make your opinion known here via the Access Fund Action Center