We've opened our spring fund drive just a little early, based on Puxatawny Phil's very scientific assessment of the arrival of spring… Help us build the JOSAR Cache, keep our website up (as you can see it needs some help) and come help us kick off the spring climbing season in person at the Spring Cling later this month!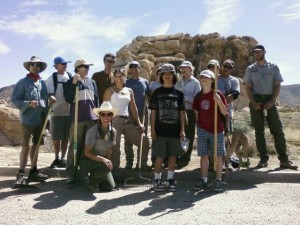 Donate to FOJT for our Spring Fund Raiser here
Sign up for our newsletter here.
This is sad and so utterly clueless… please let your friends know that this happened in one of our country's treasured National Parks and is plain stupid.  Though this is clearly not the work of climbers, it encourages the Park to focus on it's mission of protection as opposed to improving the experience for outdoor rec enthusiasts.
Here is a recent LA Times article announcing the closure of access to the Dam and some surrounding trails that access it.
Friends of Joshua Tree is partnering with American Alpine Club with the SPRING CLING event Saturday March 24th 6:30 pm in Downtown Joshua Tree, after a day of revegetation work in the central Hidden Valley area of the Park. 
See/Download the Spring Cling spring cling flyer!
There's room for more volunteers to participate (click here for details)  in the park project with AAC & Threshold Climbing Gym on Saturday.  Specs are for about 200 plants, vertical mulch and delineating trail with rocks along the swath of old road by the Old Woman (see pic above).
The Evening event will be at the Starlite 61738 29 Palms Hwy – 1 block west of Park Blvd.
Our show starts promptly at 7pm with images and narrative by Damon Corso.
The presentation will feature images of free soloing (Michael Reardon) amazing bouldering images, as well as sport climbing and adaptive climbing.  Don't miss this free event!
Grab a bite to eat at Pie for the People – we receive a special price on any pizza slice(s) & beverage between 6 & 9pm)
The tranquil and beautiful patio is a perfect place to mingle with fellow climbers, make new friends, hang out and enjoy a slice of the best pizza west of New York.
Learn about the March 24 special project in the Park here 
You can email us at info@friendsofjosh.org,  or call the Park directly with questions;
Bernadette Regan
Climbing Ranger – Resource Management
Joshua Tree National Park
760-367-5578
(mention FOJT please!)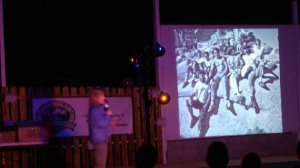 With the perfect weather window, a brand new venue, a slew of amazing and talented pros, the partnership of the Park and awesome sponsors from retail to brand to advocacy groups to the Cactus Pricks, Climb Smart 2011 broke through in completely new style on the 14 year old annual event. Huge THANKS to all of you who contributed to an all-time great time in and around JTNP.
If you want to get a glimpse of what happened last weekend, check out these links UPDATED:
Climb Smart Video incl. Lynn Hill at Thin Wall (thx to Smoking Chimp Productions!)
our Facebook page, with Pics!
JTree Astronomy Arts Theater (the venue and amazing multimedia platform)
SoCal Digital Video Astronomers
The Cactus Pricks (featuring climbing icons Al Bartlett, Don Reid, and Pat Brennan on stagecraft!)
More to come as folks get their film processed and back from the darkroom (!).
Join us for the season kickoff event in Joshua Tree Oct. 21-23 (Friday thru Sunday)! LYNN HILL will be there, teaching and sharing inspiration and slides, along with BRITTANY GRIFFITH and KURT SMITH to anchor the athlete lineup… camping, raffles, star gazing, sponsor booths, multimedia, the works!
REGISTER NOW FOR FULL EVENT OR SATURDAY EVE PARTY ONLY
CS11 Participant Confirm Letter/Itinerary CS11 Participant Confirm Letter
CS11 Clinic Schedule CS11 clinic schedule final draft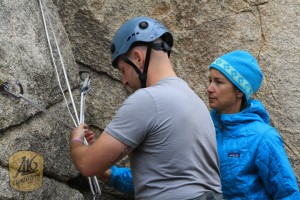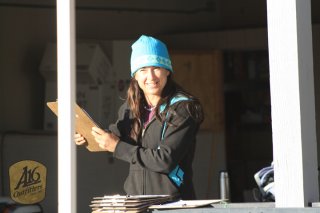 OCTOBER 21-23, JOSHUA TREE LAKE CAMPGROUND AND CLIMBING SITES WITHIN JTNP – Join Friends of Joshua Tree and legendary climbers Lynn Hill, Brittany Griffith, and Kurt Smith as we kick off the climbing season with skills clinics, multimedia presentations, service projects in the Park, a big Saturday night party and raffle, and all around serious fun for the whole weekend. This year in a new cool venue, includes camping and supports Search & Rescue, Climbers Coffee, and our ongoing work with the NPS to make sure climbers' voices are heard and considered in Park Policy & Management decisions. REGISTER NOW!
CS10 Clinic Schedule (last year's climbing clinic lineup and format, for reference)
ClimbSmart2009ConfirmationInfo[1] Example of Past Year Confirmation letter for reference (Different venue and format for 2011, but maybe still helpful in understanding the event)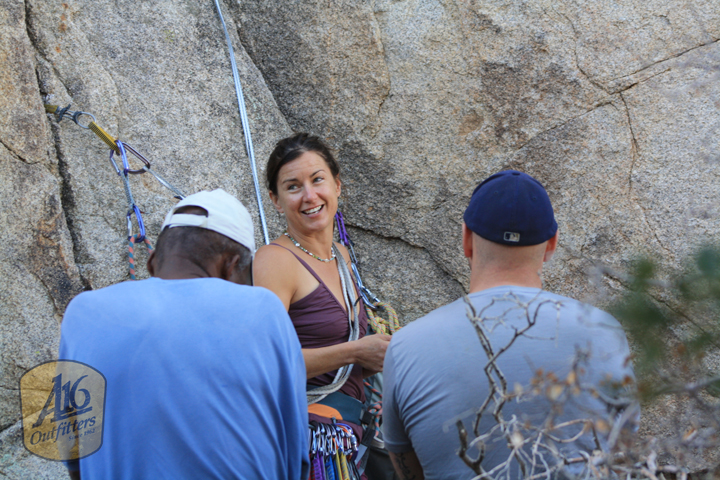 Registration has OPENED and sponsors and athletes are on board… Lynn Hill, legendary Stonemaster and arguably the most revered American climber in the world, cut her teeth on the Monzonite of Joshua Tree and will be present for a good portion of Climb Smart this fall… in addition Kurt Smith, the 'little general' himself, will be there to spin tunes and offer tips through the mini-clinics that are core to the event. Brittany Griffith has stepped up her involvement with the event, even though she has anchored the event for several years running as a sponsored ambassador athlete and event planner. More sponsors are helping us this year, adding to the festival atmosphere in Joshua Tree Lake Campground (featuring the SCDVA Deep Space viewing theater). This is THE year to join FOJT and Climb Smart in and outside the Park to kick off the climbing season in style with opportunities to win swag, discover new climbing partners interested in access, advocacy and proper technique, and give back to the place we all love. Sign Up for CLIMB SMART here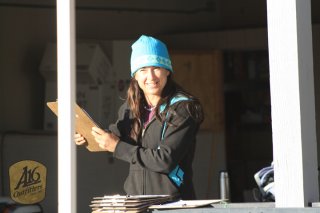 Friends of Joshua Tree will be hosting the 15th Climb Smart event in and around the Park this Fall, kicking off the climbing season in a special way with star athletes, informative clinics, special Park Service Projects, music and entertainment and a special 75th Anniversary of the Park celebration! Registration will open soon so let your friends know and sign up for our occassional newsletter…
Check out our previous Climb Smart photo galleries here
Read up what the Park is planning for the 75th celebration