Join FOJT, JOSAR, and the climbing community in a gathering hosted by Joshua Tree National Park! March 8, 2017 6-8pm at the Joshua Tree Community Center (doors open 5:30pm).
Let your voice be heard… Come and discuss the current and future state of climbing in the national park. Snacks provided.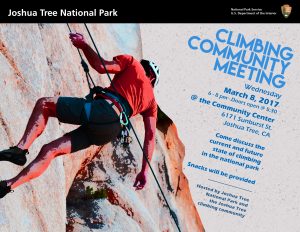 The Pics are posted, the surveys are done, and the season is well under way in Joshua Tree… but it's not too early to Save The Date for Climb Smart 2017.
Cut and Paste this into your 4K Digital Interactive Voice-Activated Robot Calendar ….
CLIMB SMART 2017, OCTOBER 13-15, 2017
(JTNP and Joshua Tree Lake Campground)
This year's event will sell out, so keep an eye on posts and our social stream (facebook = Friends Of Joshua Tree, and Climb Smart, twitter @JTreeFriends).
November 22, 2016 · Posted in
Archives
,
Events
,
General
,
News
·
Comments Off

on Climb Smart energy continues at Reel Rock, courtesy of Gear Coop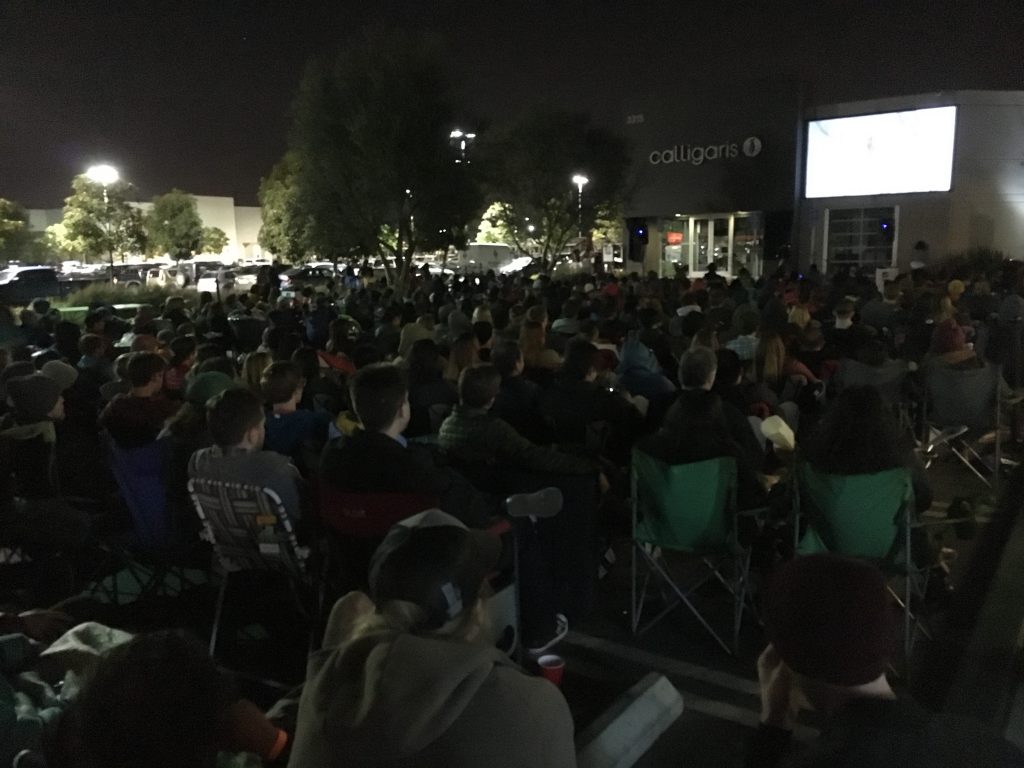 Last week the Reel Rock 11 Tour came to Costa Mesa, CA. Huge thanks to Gear Coop for hosting another awesome Reel Rock Film Tour to benefit the climbing community and FOJT. Rock On! Their support will go toward supporting JOSAR for calendar 2017, the bolt replacement project in Joshua Tree known as HARP, and the operations of FOJT keeping the lights on (well not real lights, we don't have an office or anything). Thanks to the whole climbing community who helps us do our work.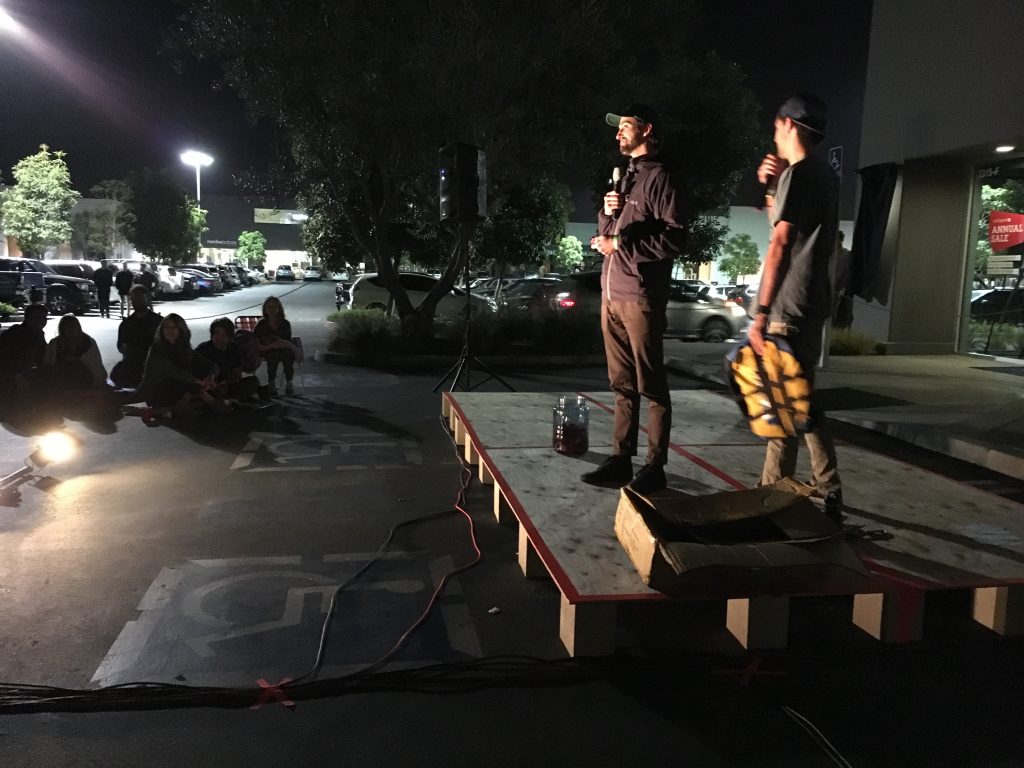 This past weekend nearly 400 climbers gathered in Joshua Tree to learn and refresh skills taught by pros, get inspired by presentations and conversation, and give back to the Park at Climb Smart 2016. This 20th staging of the event was the largest ever and was the first ever to reach sold out status. The event is the single fund-raiser of the year for FOJT in support of JOSAR, HARP (rebolting initiative in JTNP), Climbers' Coffee, the Access Fund and other initiatives throughout the year that protect climbing access and manage constructive dialogue with land management agencies, the conservation community and the outdoor recreation industry. We hope you support our sponsors and guiding organizations, as well as the independent specialty retailers and local Joshua Tree businesses, that are at the root of a healthy climbing ecosystem and industry.
A few pics here, but most are getting posted to the Climb Smart facebook page 
OR the Friends Of Joshua Tree facebook group.
HUGE Thanks to all of you who contributed as a volunteer, guide, organizer, retailer, pro climber, chef, sponsor, brand representative, host, teacher and participant. The community came together around education and stewardship, and plain old-fashioned fun to kick off the JTree climbing season. Climb safe and Climb Smart this year… and thanks again for the amazing support!
For the first time in 20 years, the FOJT Climb Smart event has sold out for full weekend passes. THANK YOU to all of you supporters out there for your crucial support of local climbing advocacy!
There are still some tickets available for our Friday and Saturday night events that include pro athlete presentations and a special screening of Jeff Lowe's Metanoia (Friday night only).
FOJT BOARD OF DIRECTORS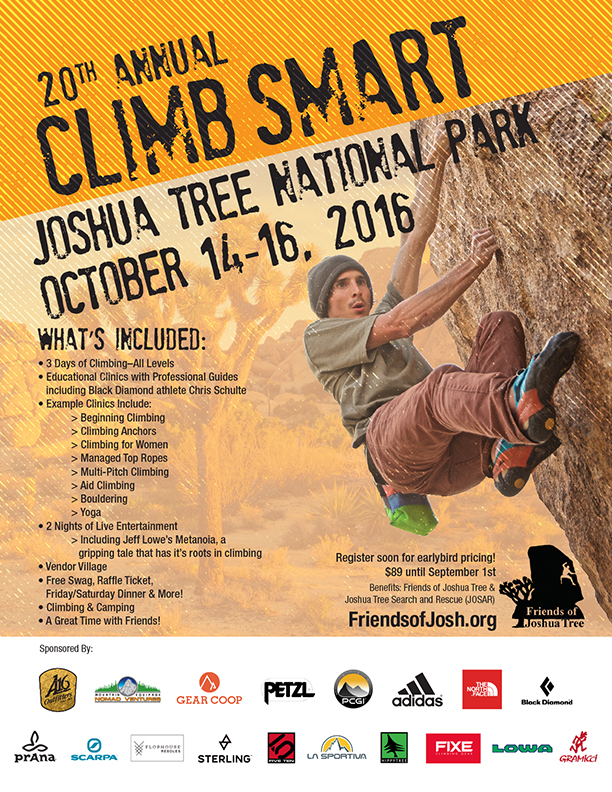 JUST ADDED- Thanks to our sponsoring brands and insider connections, Top climbing athletes
Peter Croft, Hans Florine, Brad Gobright, Chris Schulte
and
Rob Mulligan
are confirmed to anchor Climb Smart 2016! We still have a few tickets left for the 20th staging of this super-fun kickoff to the climbing season in Josh. Join us for a value-packed weekend of education, inspiration and celebration, all in support of a great cause as all proceeds benefit 
JOSAR
, Friends Of Joshua Tree and 
Access Fund
.
The link for tickets and for more information is:
https://fojt-climb-smart-2016.eventbrite.com
(you'll need to click on 'Buy Tickets' to get all the info… don't worry no payment needed until the very end)
Below are pics of last year's event… check it out! Find more pics on our Gallery Tab above.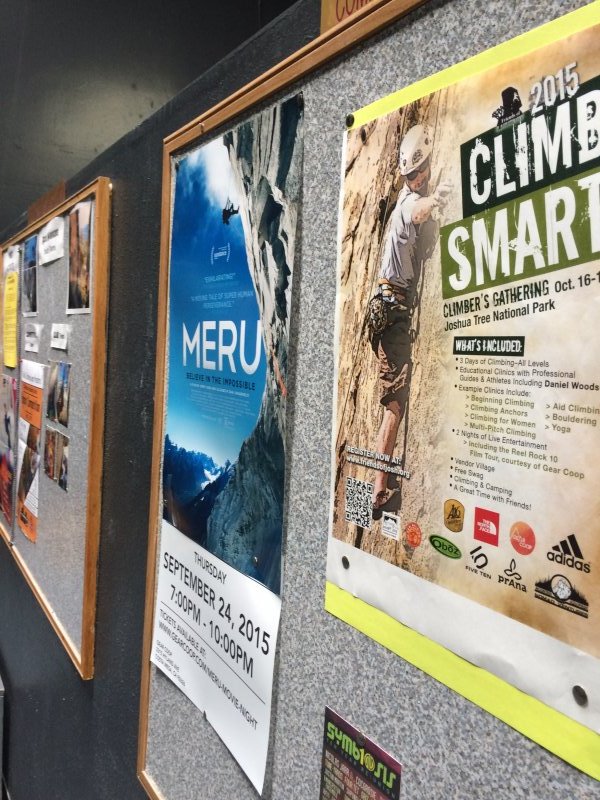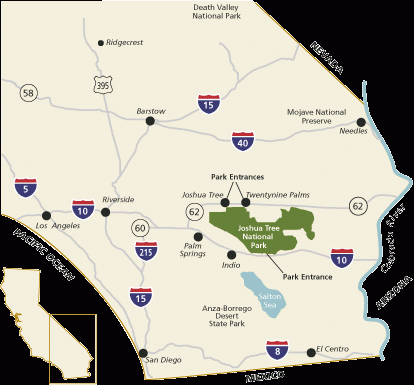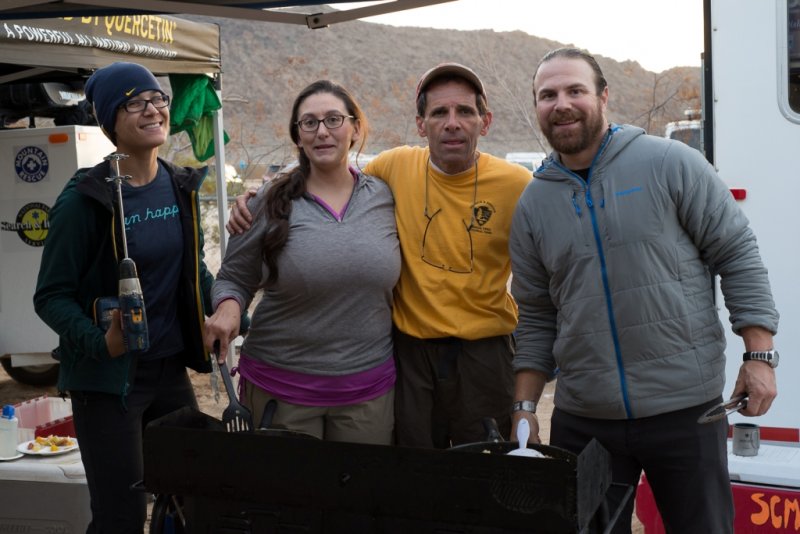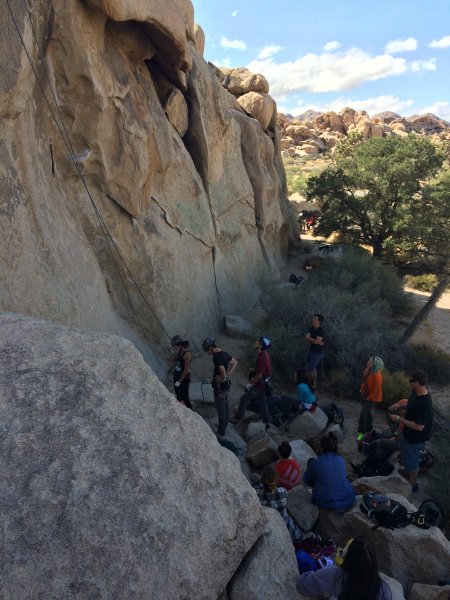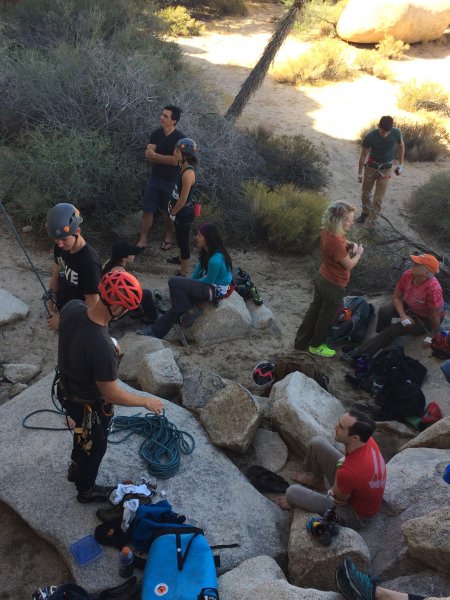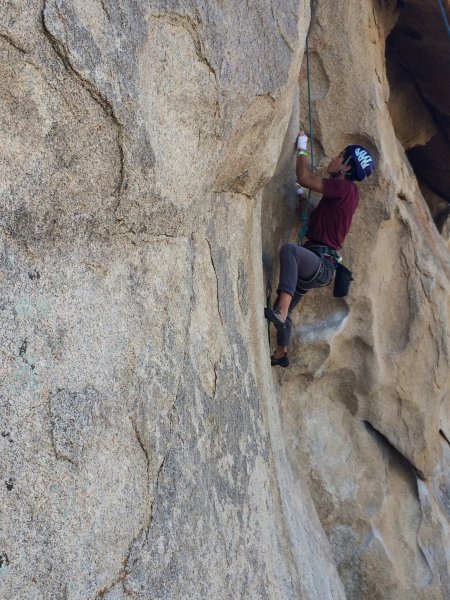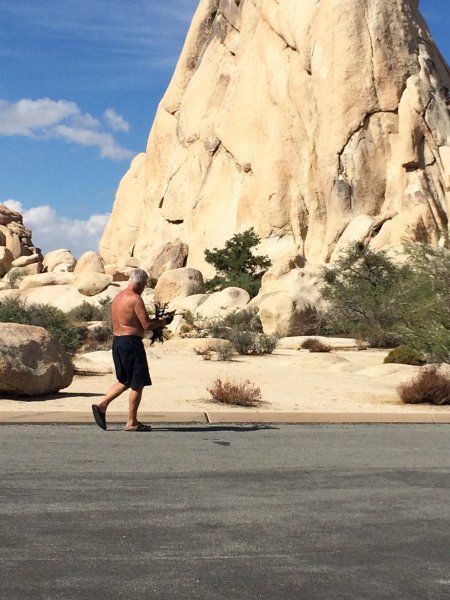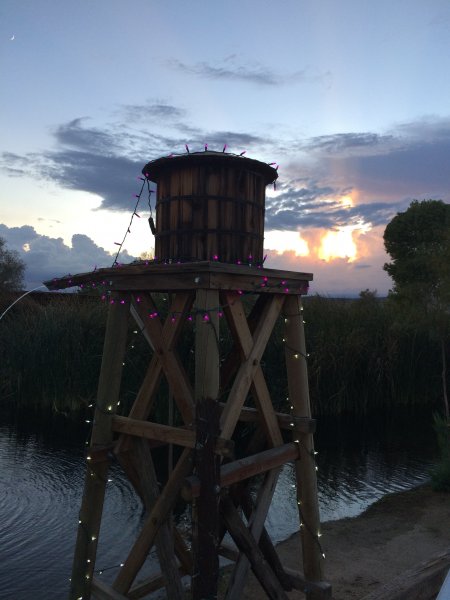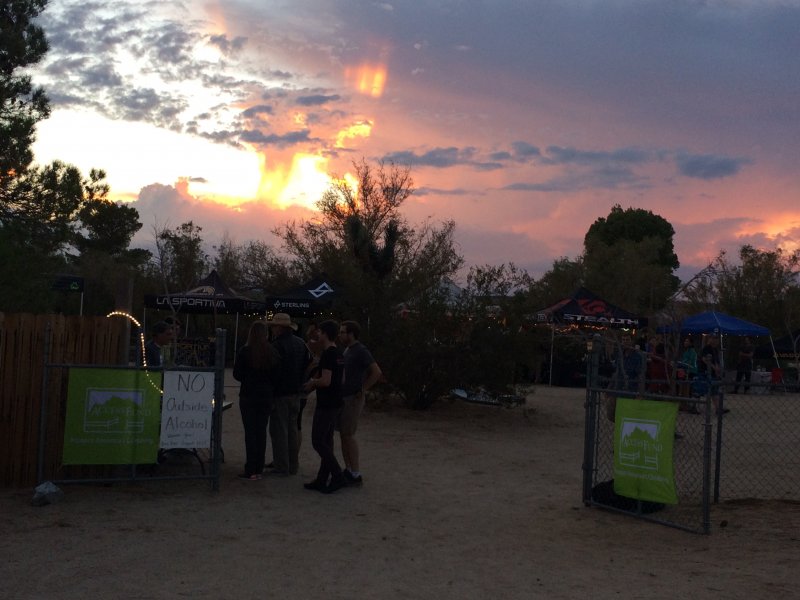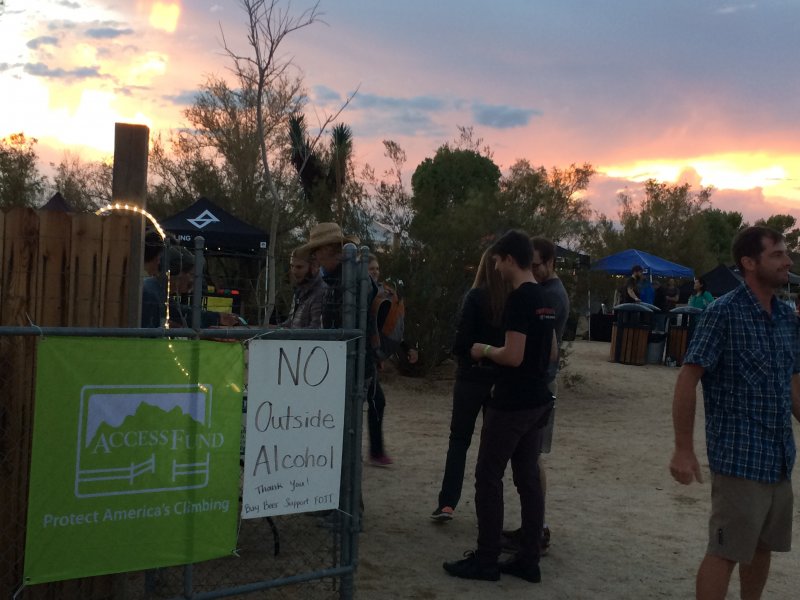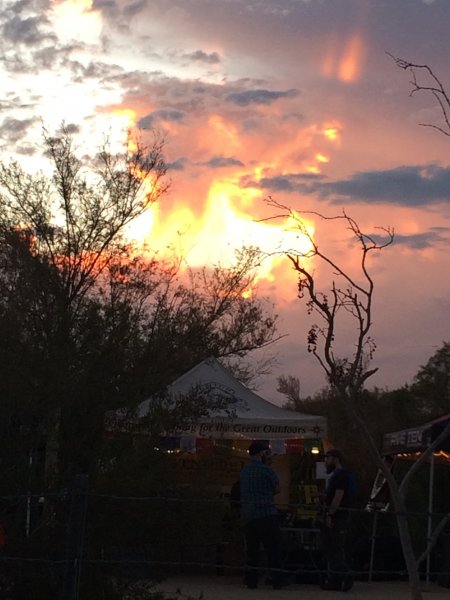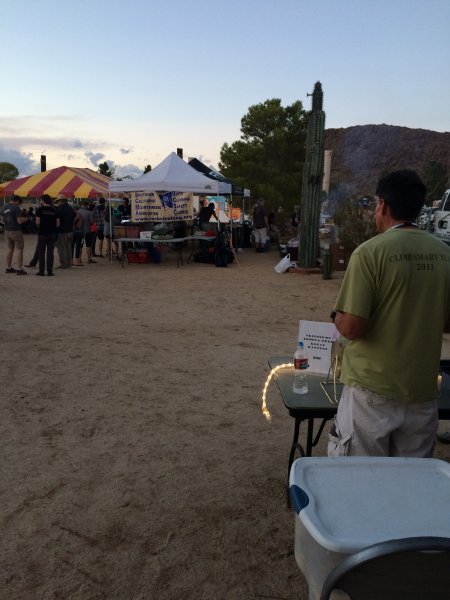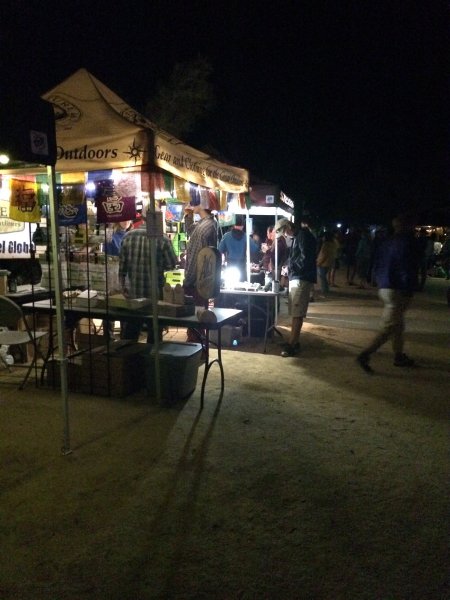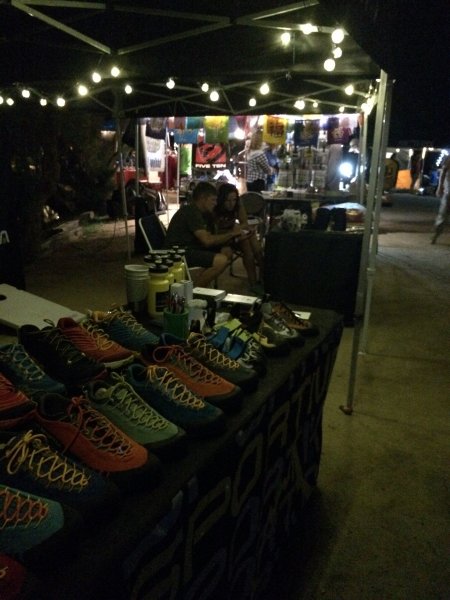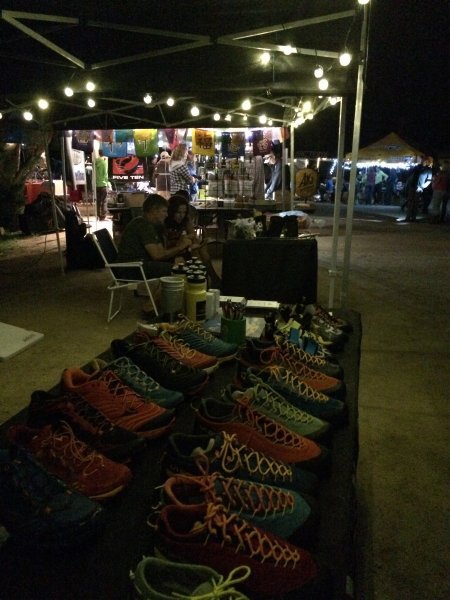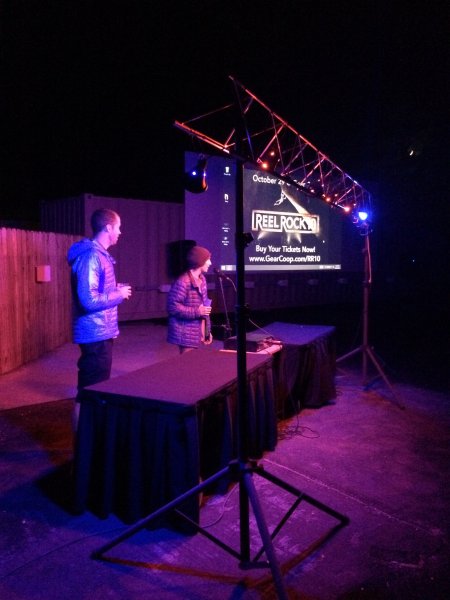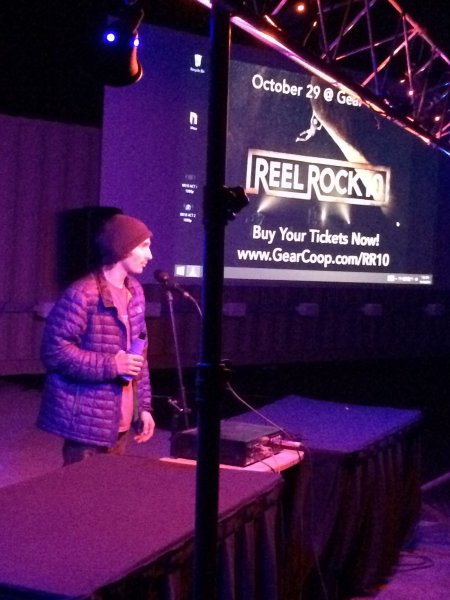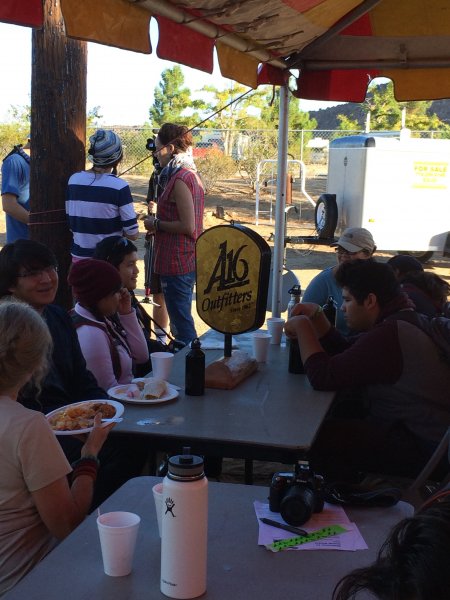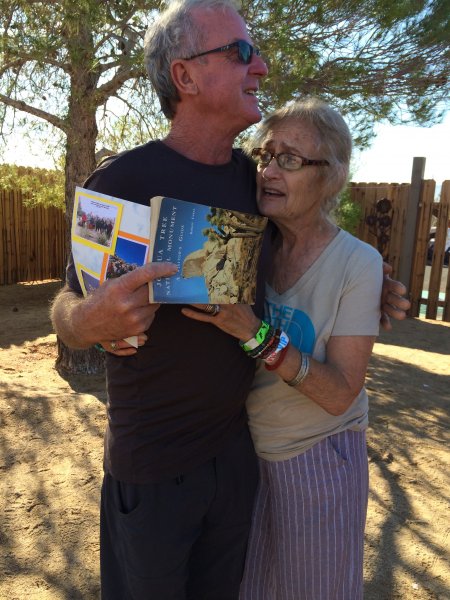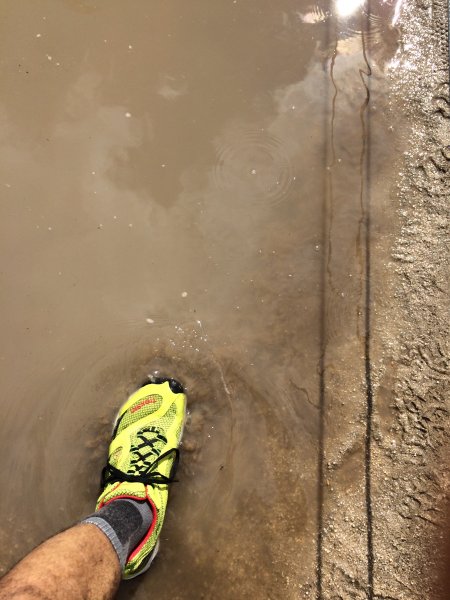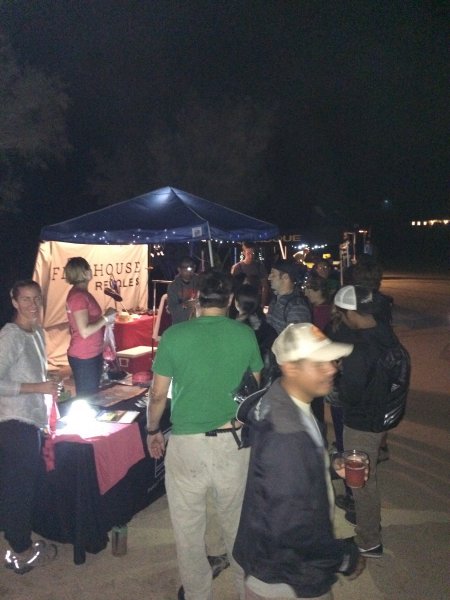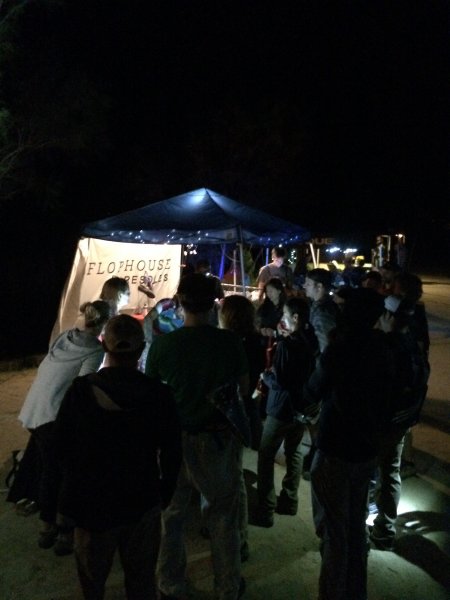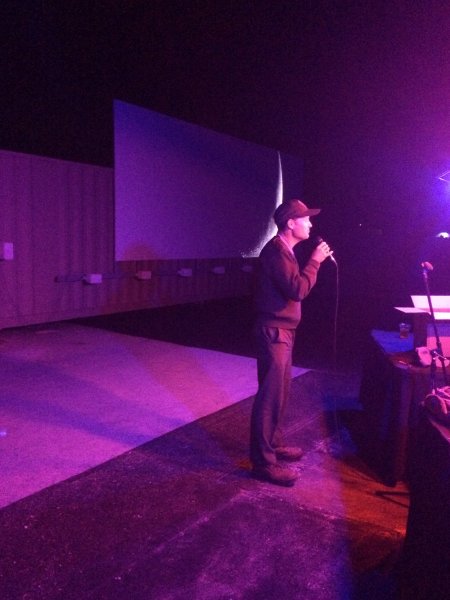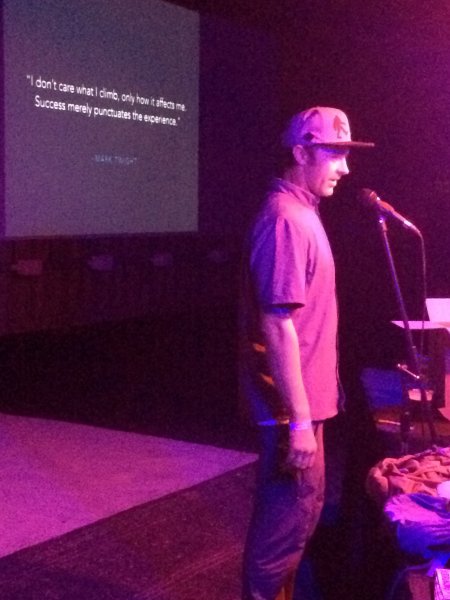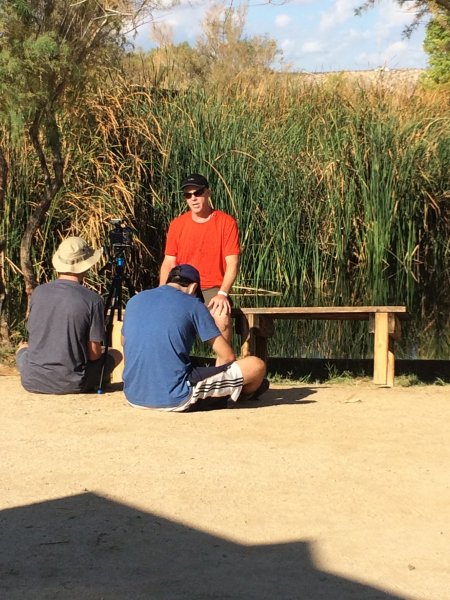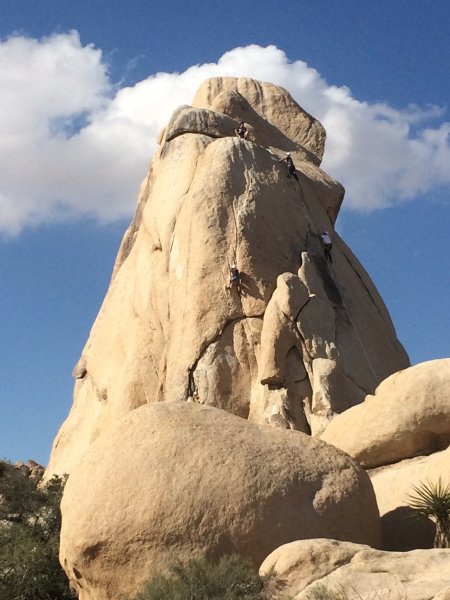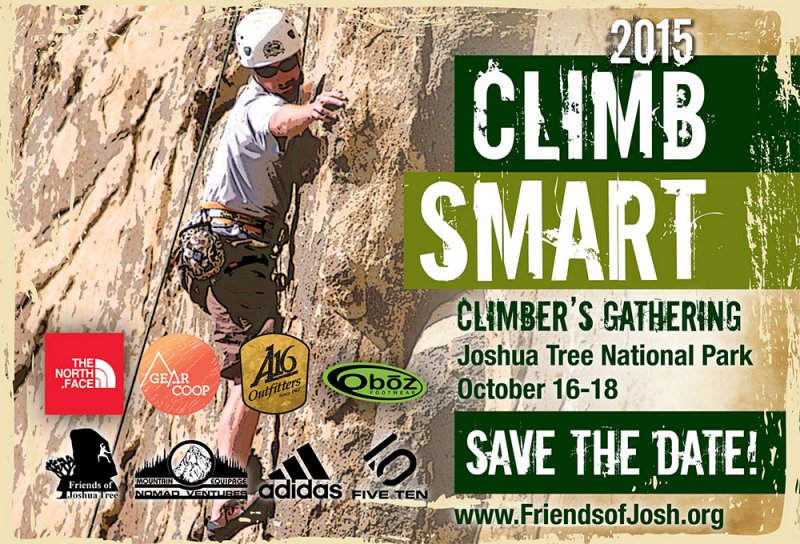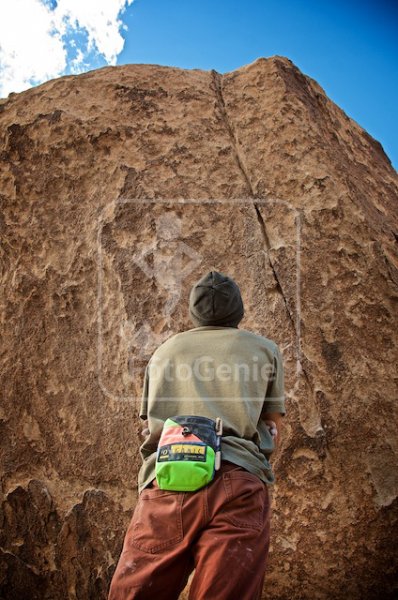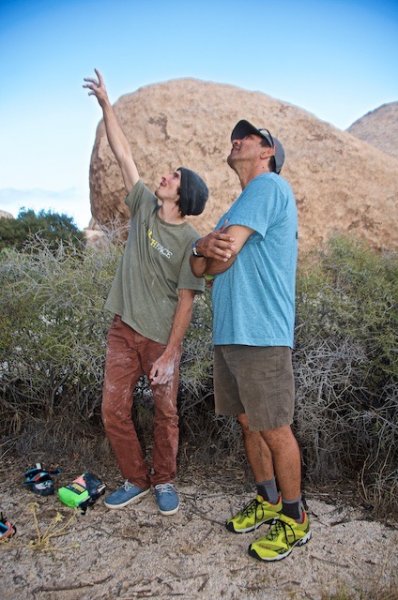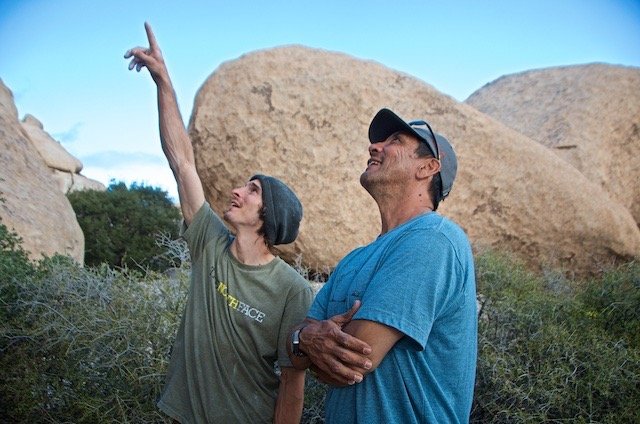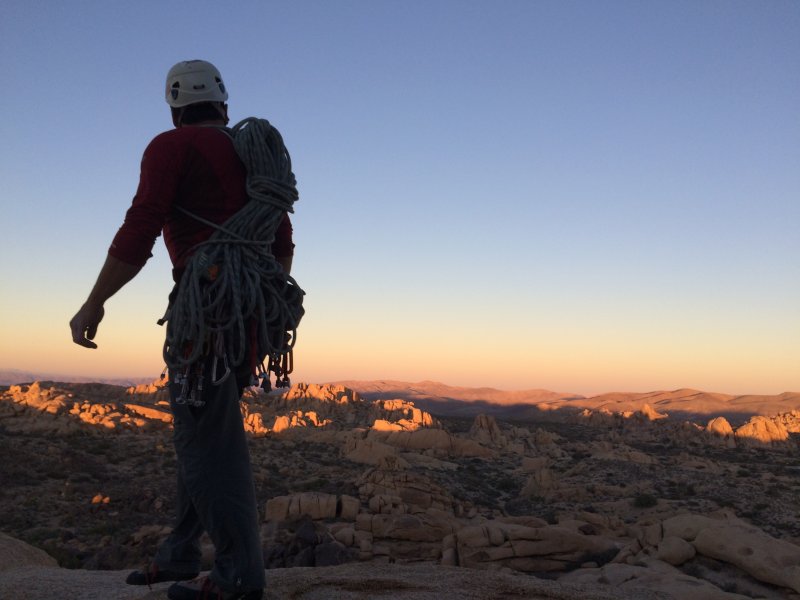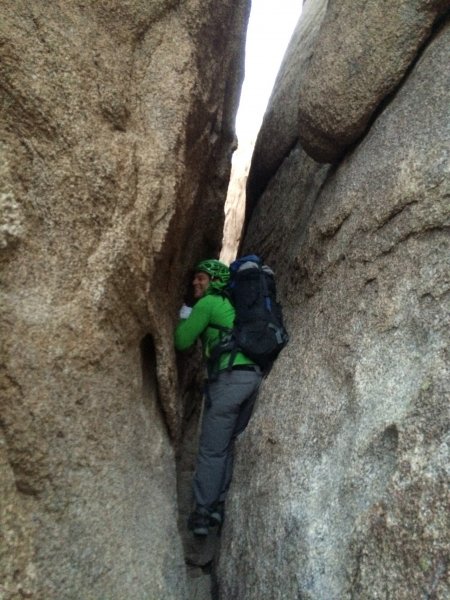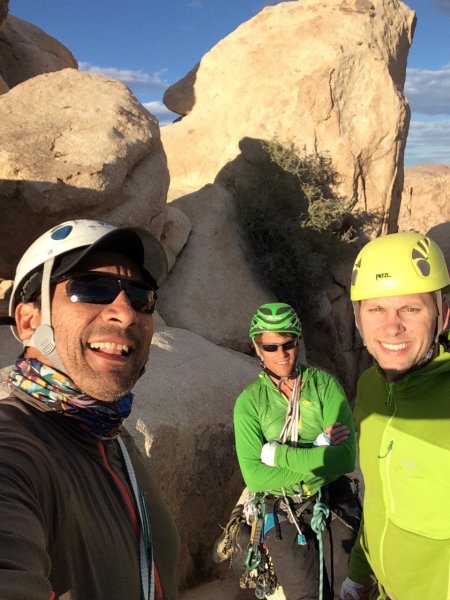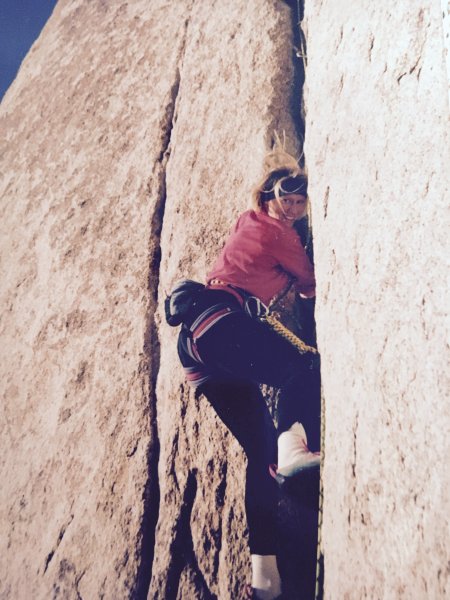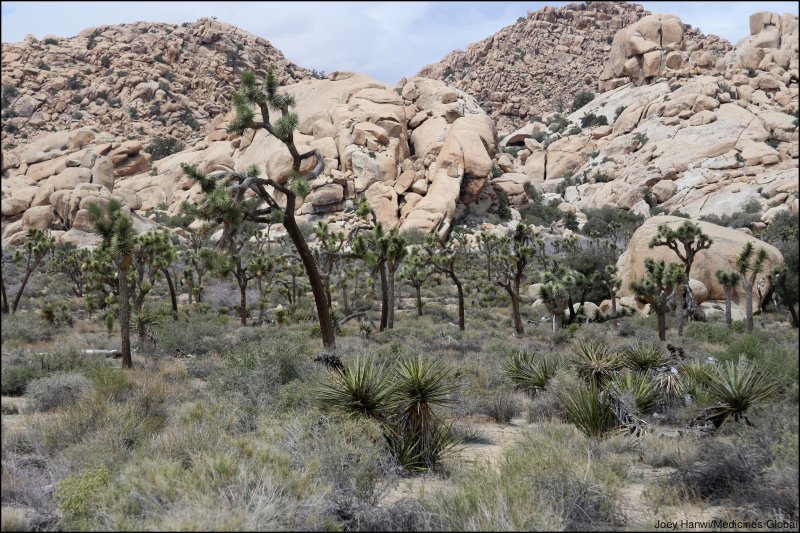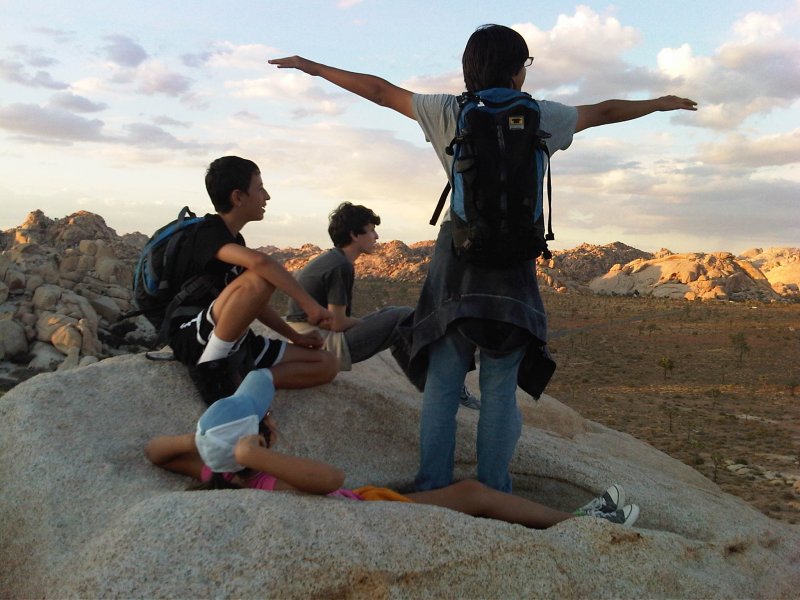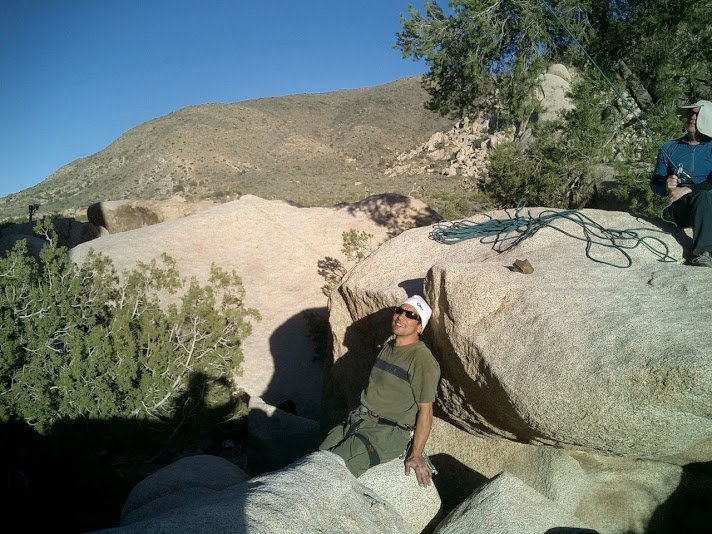 Thank you for your interest and support! FOJT Board of Directors
Time to mark your calendars, everyone. OCTOBER 14-16 is the annual FOJT Climb Smart event, staging once again at Joshua Tree Lakes Campground and in various spots inside JTNP. This  year will be a special community gathering marking the 100th anniversary of the National Park Service and the 19th staging of this seasonal kickoff to the climbing season in Josh. Join us for a value-packed weekend of education, inspiration and celebration, all in support of a great cause. Registration will open around June 1, and all proceeds benefit JOSAR, Friends Of Joshua Tree and Access Fund.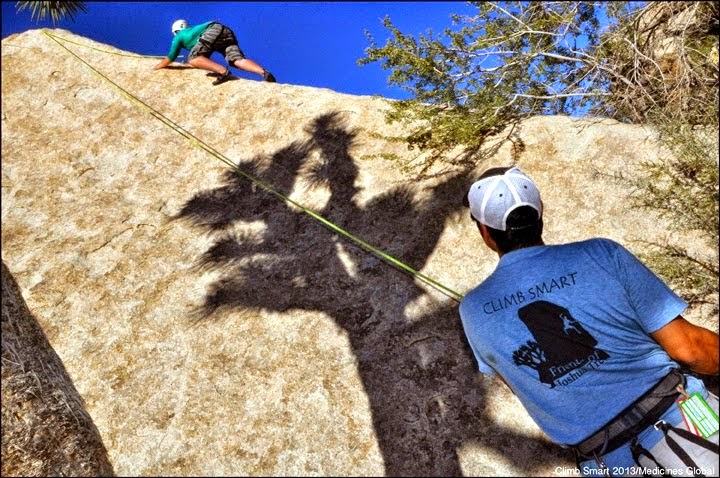 Get involved and stay connected. The County of San Bernardino is updating Joshua Tree's Community Plan and invites you to a series of workshops to learn what is going on, ask questions, take surveys and voice your opinions. If you are passionate about recreation opportunities and a healthy rec environment in and around Joshua Tree, lend your voice!