Climb Smart 2016 SOLD OUT! Still a few tix for Friday and Saturday night events tho
For the first time in 20 years, the FOJT Climb Smart event has sold out for full weekend passes. THANK YOU to all of you supporters out there for your crucial support of local climbing advocacy!
There are still some tickets available for our Friday and Saturday night events that include pro athlete presentations and a special screening of Jeff Lowe's Metanoia (Friday night only).
FOJT BOARD OF DIRECTORS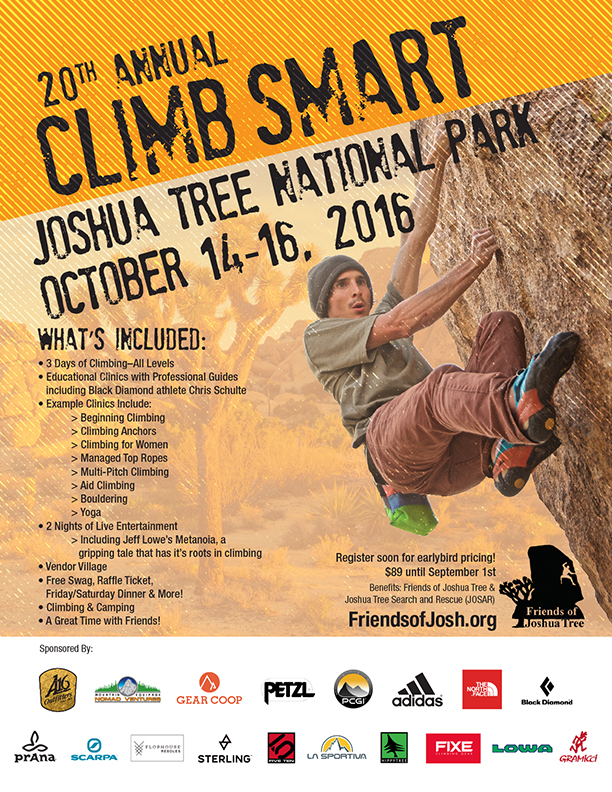 Comments