John Bachar, legend of Joshua Tree and American Climbing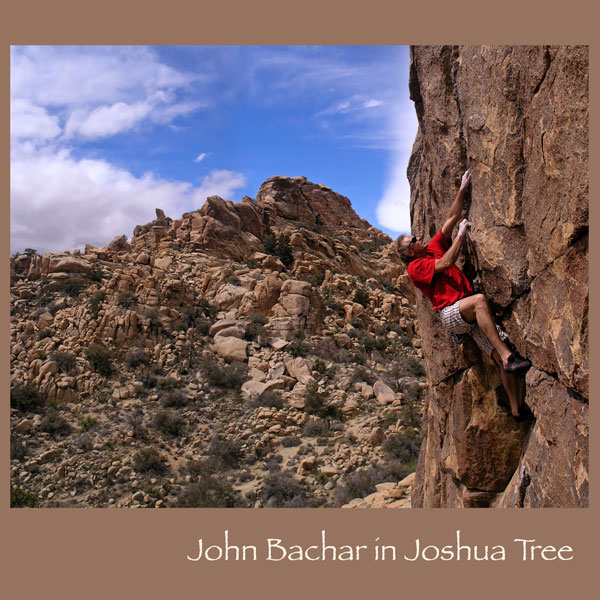 Among elite rock climbers in the world, John Bachar represented the cleanest, boldest style that inspired a generation of highball and extreme on-sight athletes of today. John died last weekend in a fall while soloing on the Dike Wall, near Mammoth.
Perusing a JTree guidebook of old, you will find plenty of Bachar references and FA's, including Baby Apes (FFA was also Free Solo), Hot Rocks and the Acid Crack. His style was enigmatic, and his ethics representative of the highest standard in clean climbing, using minimal fixed gear on bold FA's like the heady Bachar-Yerian on the Medlicott Dome in Tuolumne. I imagine he inspired (knowingly or not) several in the new wave of ultra clean traditional climbing; Eric Decaria, Sonny Trotter, and others of a new generation.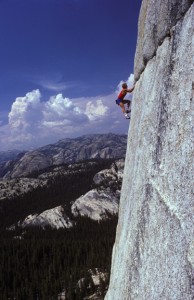 The Friends Of Joshua Tree honor John Bachar III with these words from his father, John M. Bachar Jr. :
Thank you for your expressions of condolence to me and my family regarding the tragic death of my son. John III on July 5, 2009.

There is solace in knowing that he lived to the hilt in following his passion. He left his huge footprint in the world of climbing forever.
We could not have said it any better. RIP, Johnny Rock.
For a compilation of obits and a letter from the family to the climbing community, click this link
Obituaries and tributes for John.pdf
Comments