Raptor nest closure in effect now; Towers Of Uncertainty
This area has been closed in spring for the past few years due to both American Kestrel and Red-Tailed Hawk nests being verified as active by the Park Service.  Please do not disturb these sensitive areas off of Geology Tour Road.  Thank you in advance and enjoy the epic climbing in JTree this spring as the flowers pop… stay tuned for more info on the situation in the Park, the 75th anniversary celebration of JTNP, and upcoming events by signing up for our email newsletter (up and right on this site!). 
Here is a link to more information on the raptor situation inside the Park.
http://www.nps.gov/jotr/planyourvisit/climbing.htm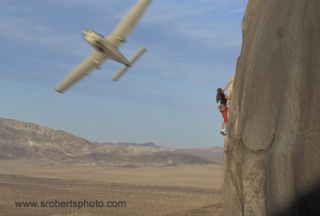 Comments