Speak Up… JTNPS is listening.
You can wait to react, or be part of the shaping process of your Park. The General Management Plan process has officially begun, but it's a long process and your thoughts on what can enhance the Joshua Tree experience are welcome: see this invite from Park Superintendent Curt Sauer. Let the Park know your thoughts on the next 20 yrs of JTNP and how climbing and climbers will help. We can share some ideas here, if you aren't sure you want to send yours quite yet… this site is a blog format, so use the comments section to vet some thoughts.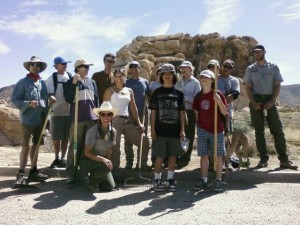 If you are ready to send in your ideas, comments and suggestions right now, click here and have at it. It's fun, and can help steer policy in your Parks!
Most importantly, stay involved with the process and get excited about another 20 years of natural magic in Josh.
BOD of FOJT
Comments