Spring Cling with AAC this weekend- Ethan Pringle!
JOSHUA TREE SPRING CLING
Joshua Tree, CA  Join the American Alpine Club and Friends of Joshua Tree for our 3rd Annual Spring Cling Event!  One of the AAC Southwest Section's best annual events, we gather en masse to lend Joshua Tree a helping hand!  We will be meeting in Joshua Tree National Park on March 22nd at 8:00am in Hidden Valley Campground for a FREE volunteer breakfast and climber's coffee.  From 9:00am to 2:00pm we'll be working with the Park Service's Conservation Crew on a series of environmental projects.  PLEASE COME OUT IN FORCE AND HELP CLEAN UP JTREE!  BRING YOUR FRIENDS!  At 6:30pm please join us at the very interesting FURST WORLD STUDIO (8528 Desert Shadows Rd.), right outside the Park gates, for beer, silent auctions, raffles and a special slideshow by Ethan Pringle.
The AAC has free campsites for up to 18 people.  If you are interested in acquiring one of these sites, please contact AAC Western Manager Jeff Deikis.
If you've missed out on this event in the past, now's your chance for redemption!  One of the years best AAC events!!  Hope to see you there!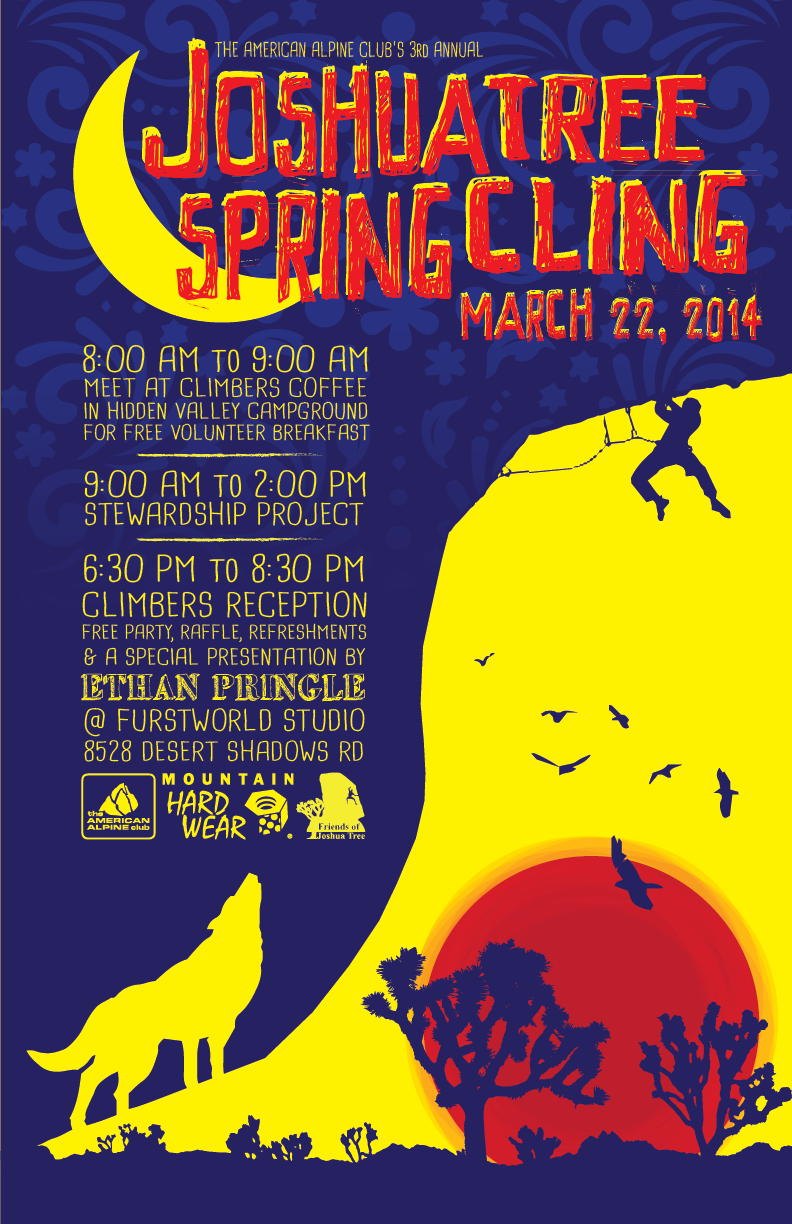 Comments