As part of a year-long celebration of the park's 75th Anniversary, Joshua
Tree National Park and the National Parks Conservation Association (NPCA)
are partnering to host a one day conference highlighting several topics:
– the potential effects of global climate change,
– impacts of climate change on individual park species and native
ecosystems,
– developing climate change science, monitoring programs, and climate
change adaptation strategies.
Location: UCR, Palm Desert Campus Graduate Center
Date: Friday, December, 2The symposium will be followed on December 3 by a field trip to the park.
For additional information please contact the park's 75th Anniversary
Coordinator George Land at 760-367-5507, or by email: george_land@nps.gov.
On December 7, the Western Governor's Association, led by Gov. Chris Gregoire (WA), will visit Yucca Valley for a public discussion and presentation on gateway communities and the importance of the rural and suburban infrastructure on the health of communities and the country.
For more information visit the WGA Web site at www.westgov.org.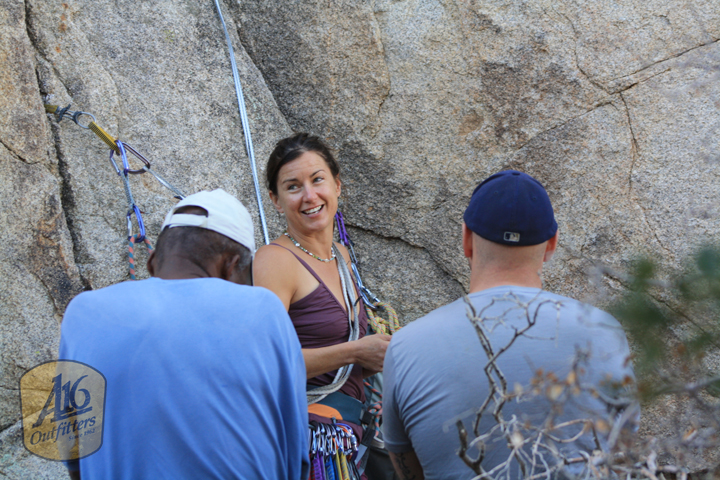 Registration has OPENED and sponsors and athletes are on board… Lynn Hill, legendary Stonemaster and arguably the most revered American climber in the world, cut her teeth on the Monzonite of Joshua Tree and will be present for a good portion of Climb Smart this fall… in addition Kurt Smith, the 'little general' himself, will be there to spin tunes and offer tips through the mini-clinics that are core to the event. Brittany Griffith has stepped up her involvement with the event, even though she has anchored the event for several years running as a sponsored ambassador athlete and event planner. More sponsors are helping us this year, adding to the festival atmosphere in Joshua Tree Lake Campground (featuring the SCDVA Deep Space viewing theater). This is THE year to join FOJT and Climb Smart in and outside the Park to kick off the climbing season in style with opportunities to win swag, discover new climbing partners interested in access, advocacy and proper technique, and give back to the place we all love. Sign Up for CLIMB SMART here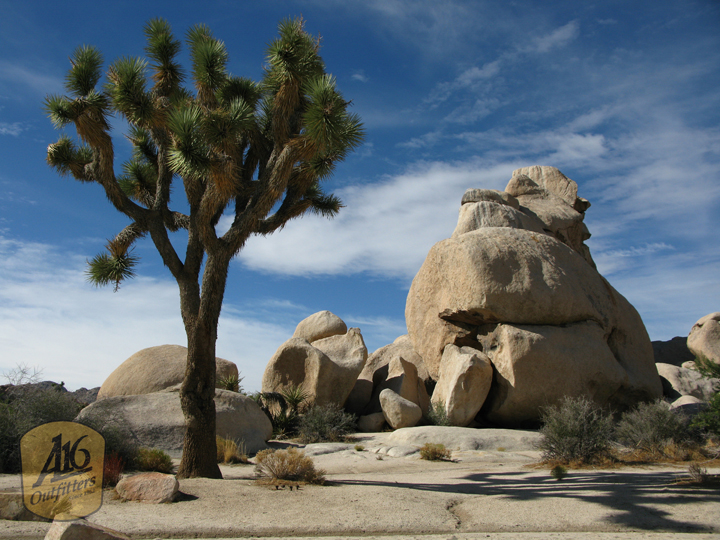 Join us to kick off the JTree climbing season October 21-23 with a host of sponsors, including for the first time ever the Joshua Tree National Park. It's their 75th anniversary, and they are bringing high energy and entertainment to add to the mix of education, advocacy, swag giveaway, stewardship, comraderie and plain old FUN. Early bird pricing applies until September 1, so save $20 on the already great pricing for this special gathering of the tribe. Special guest athletes will be present to celebrate, participate and inspire. This is the first and best time to support FOJT and Joshua Tree Search & Rescue as the Park enters the General Management Plan review… which will shape climbing policy nationwide.
REGISTER HERE http://www.acteva.com/booking.cfm?bevaid=220907
See pics of Climb Smart 2010 here
occassional newsletter
…
Check out our previous Climb Smart
photo galleries here
Read up what the Park is planning for the
75th celebration
This area has been closed in spring for the past few years due to both American Kestrel and Red-Tailed Hawk nests being verified as active by the Park Service.  Please do not disturb these sensitive areas off of Geology Tour Road.  Thank you in advance and enjoy the epic climbing in JTree this spring as the flowers pop… stay tuned for more info on the situation in the Park, the 75th anniversary celebration of JTNP, and upcoming events by signing up for our email newsletter (up and right on this site!). 
Here is a link to more information on the raptor situation inside the Park.
http://www.nps.gov/jotr/planyourvisit/climbing.htm
Come celebrate Joshua Tree National Park's 75th Anniversary with Huell Howser and meet the new Super as well!
http://www.jtnp75.org/ (link to invite page)
And… check out this little bio on NEW JTNP Superintendent Mark Butler… he's climbed in Joshua Tree even, and hails from Yosemite National Park, which enjoys a strong climbing culture.   Read more by clicking this