November 22, 2016 · Posted in
Archives
,
Events
,
General
,
News
·
Comments Off

on Climb Smart energy continues at Reel Rock, courtesy of Gear Coop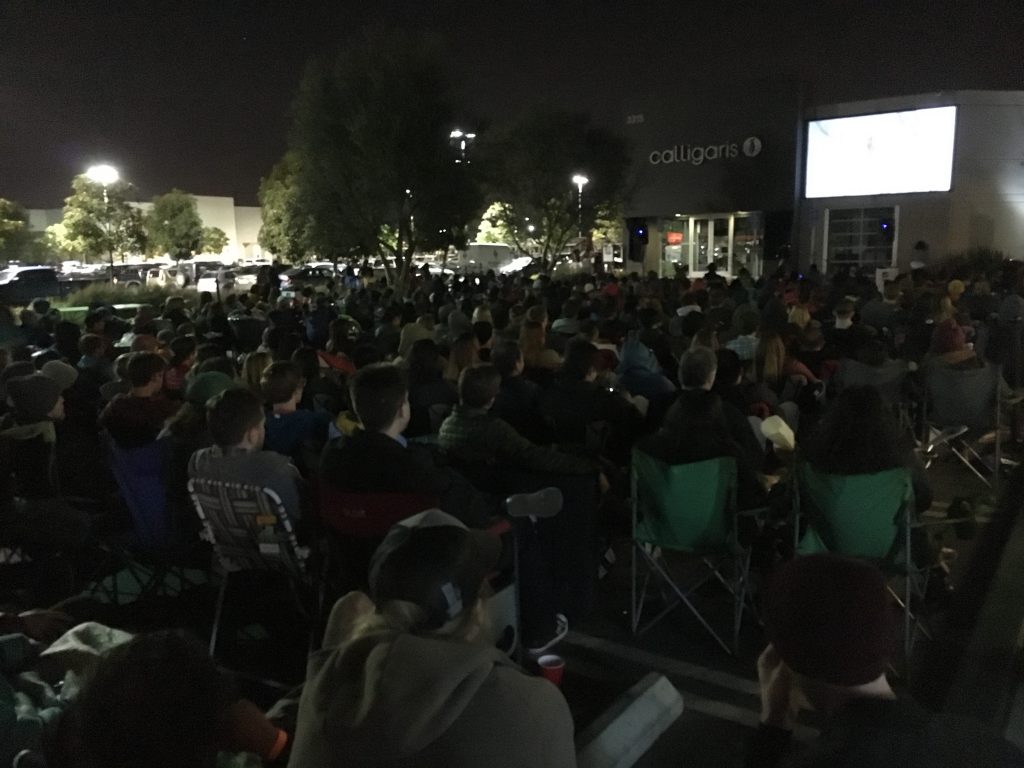 Last week the Reel Rock 11 Tour came to Costa Mesa, CA. Huge thanks to Gear Coop for hosting another awesome Reel Rock Film Tour to benefit the climbing community and FOJT. Rock On! Their support will go toward supporting JOSAR for calendar 2017, the bolt replacement project in Joshua Tree known as HARP, and the operations of FOJT keeping the lights on (well not real lights, we don't have an office or anything). Thanks to the whole climbing community who helps us do our work.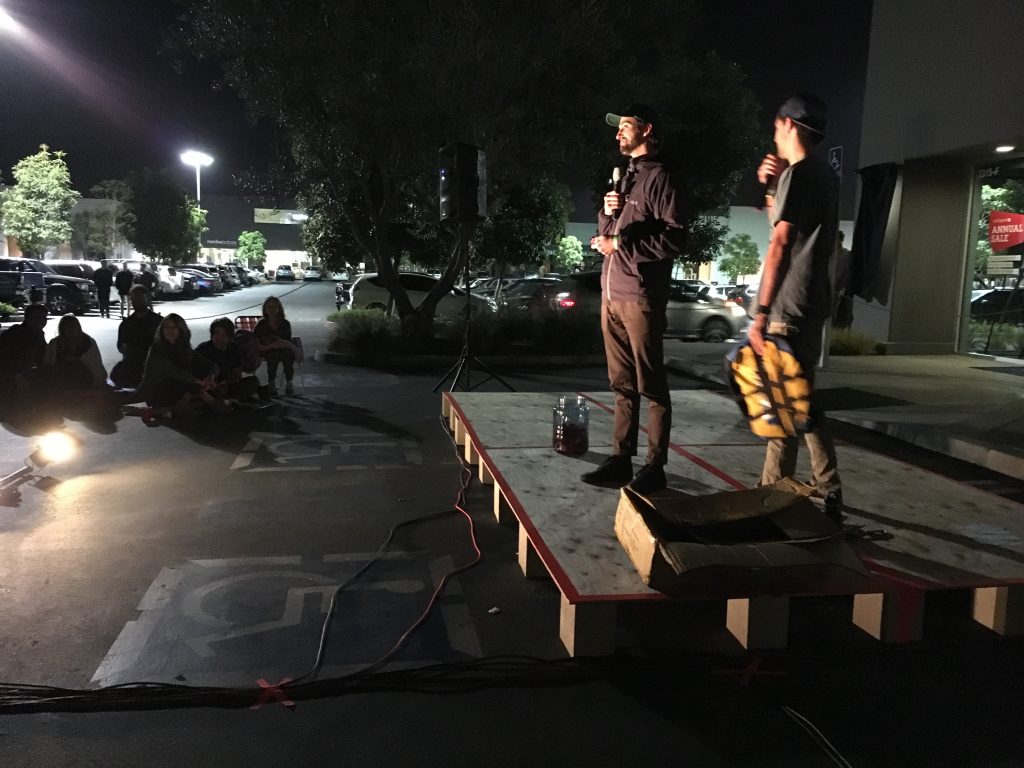 JUST ADDED- Thanks to our sponsoring brands and insider connections, Top climbing athletes
Peter Croft, Hans Florine, Brad Gobright, Chris Schulte
and
Rob Mulligan
are confirmed to anchor Climb Smart 2016! We still have a few tickets left for the 20th staging of this super-fun kickoff to the climbing season in Josh. Join us for a value-packed weekend of education, inspiration and celebration, all in support of a great cause as all proceeds benefit 
JOSAR
, Friends Of Joshua Tree and 
Access Fund
.
The link for tickets and for more information is:
https://fojt-climb-smart-2016.eventbrite.com
(you'll need to click on 'Buy Tickets' to get all the info… don't worry no payment needed until the very end)
Below are pics of last year's event… check it out! Find more pics on our Gallery Tab above.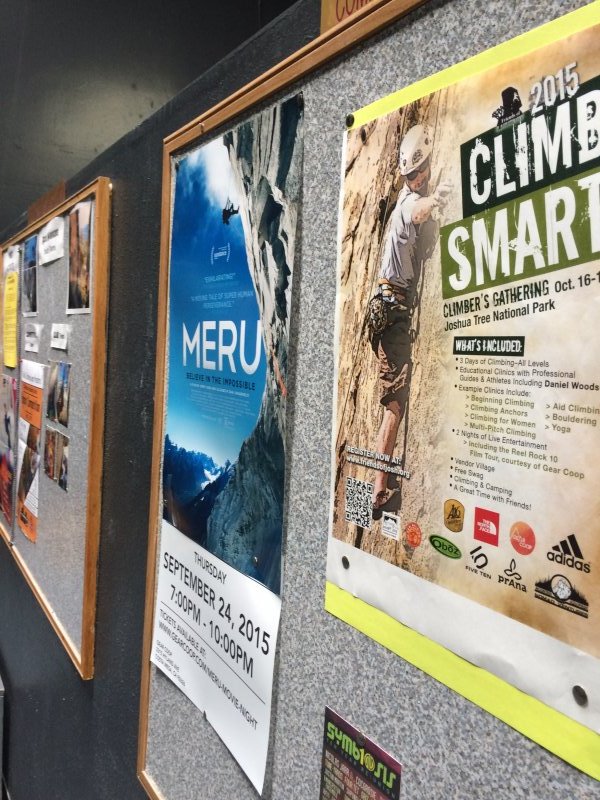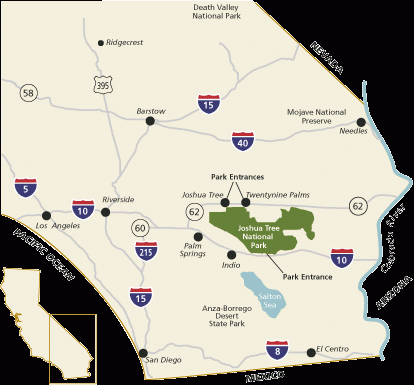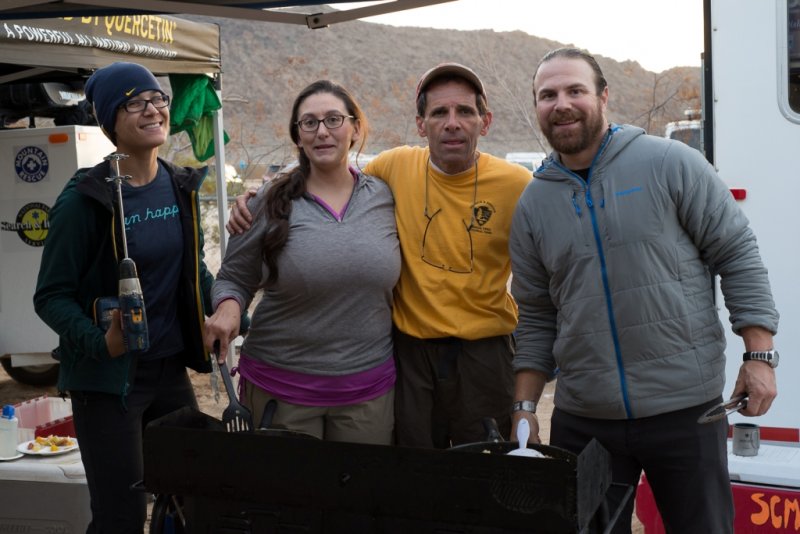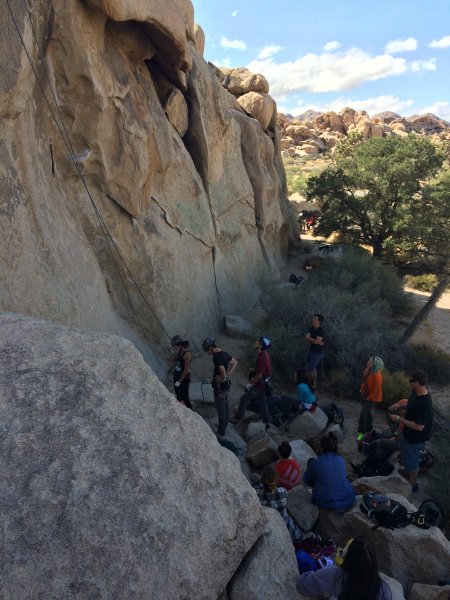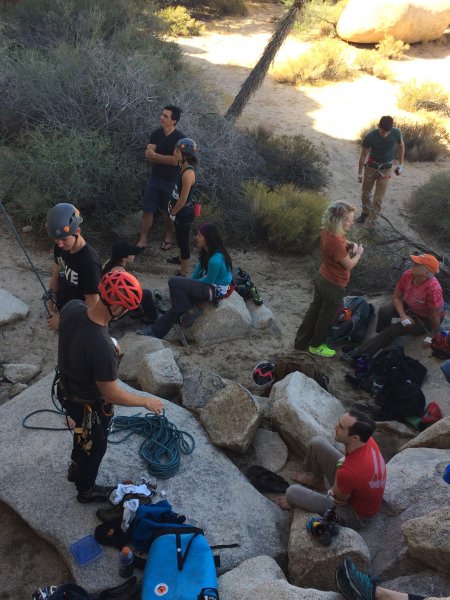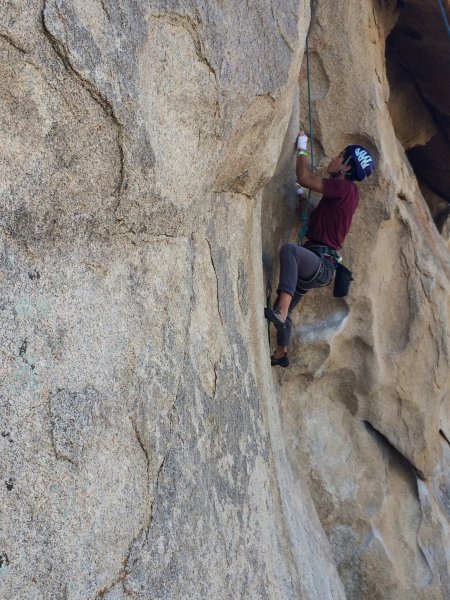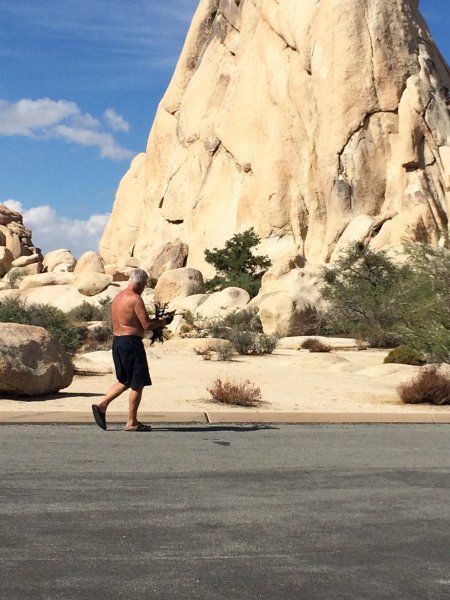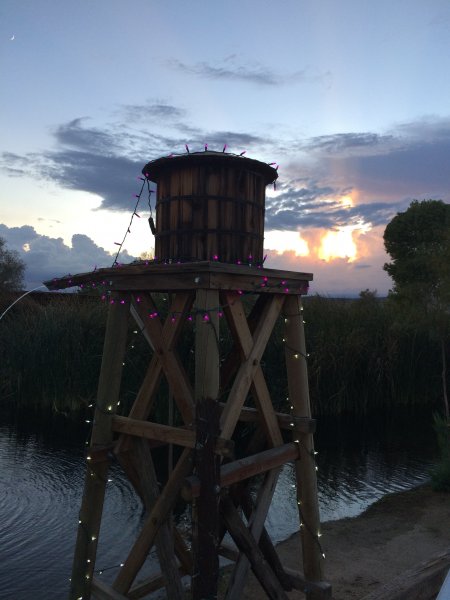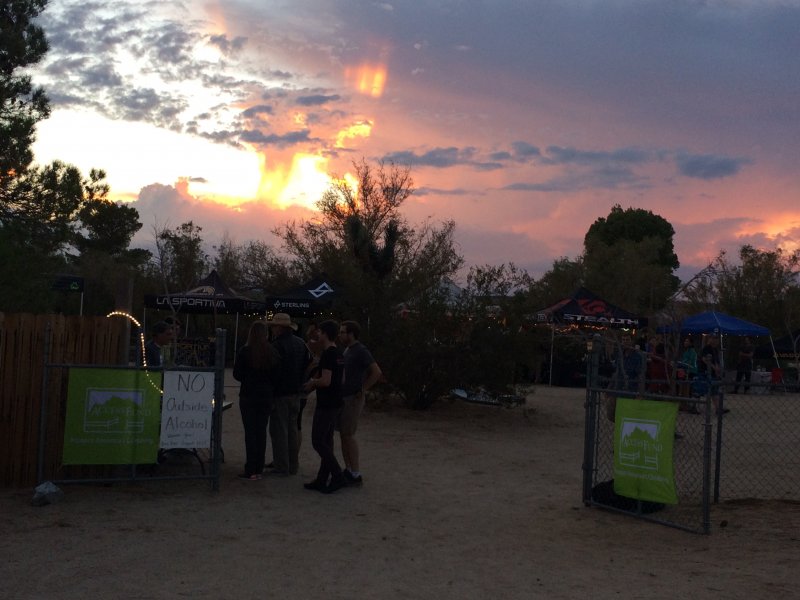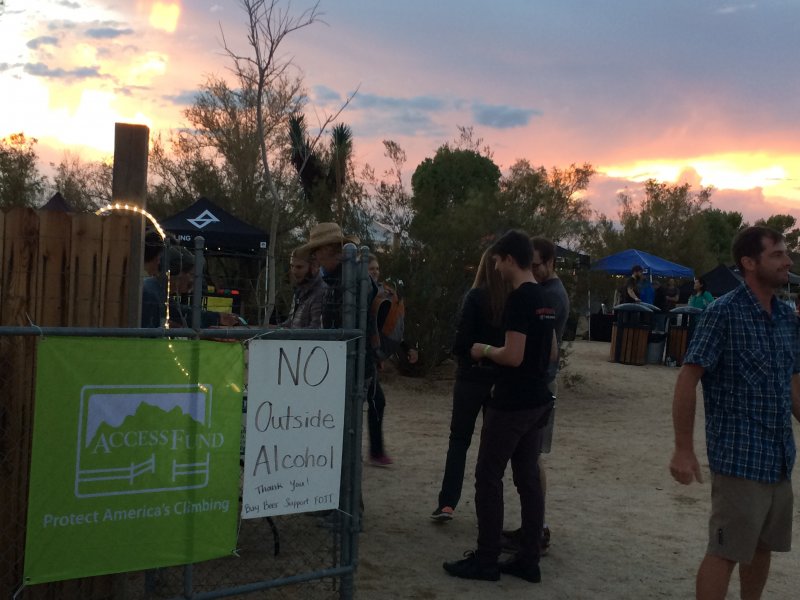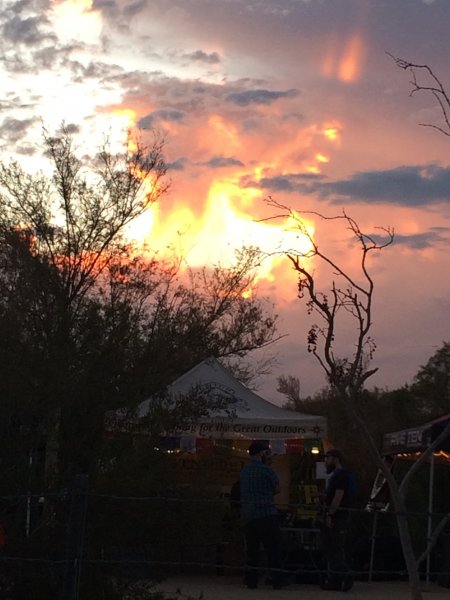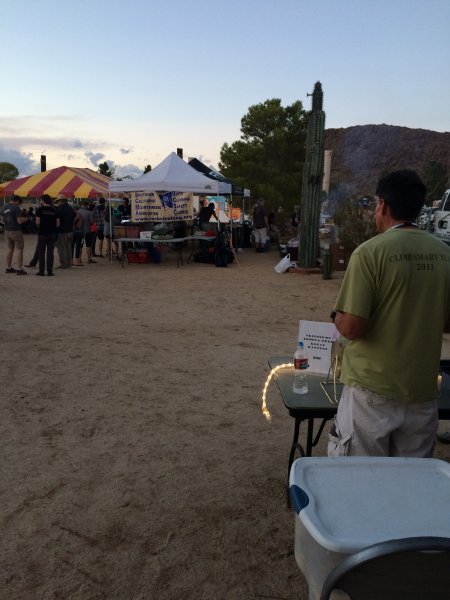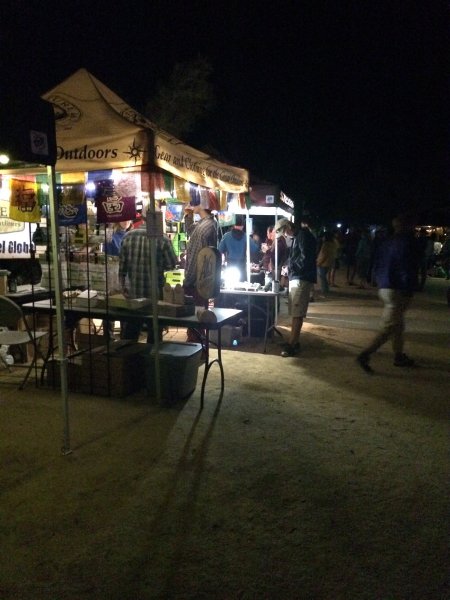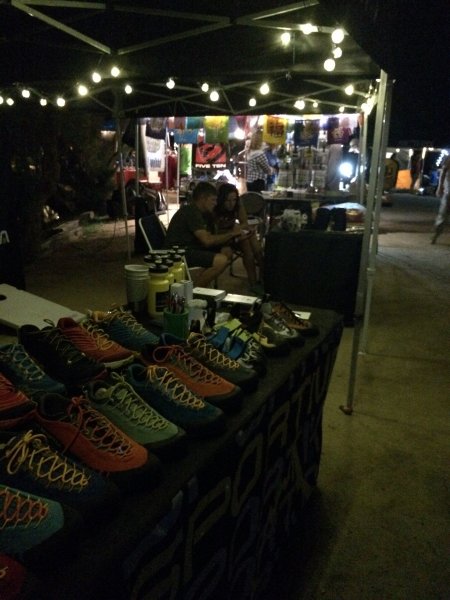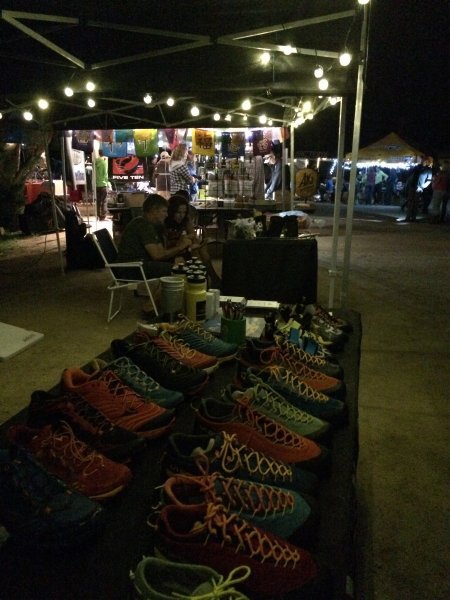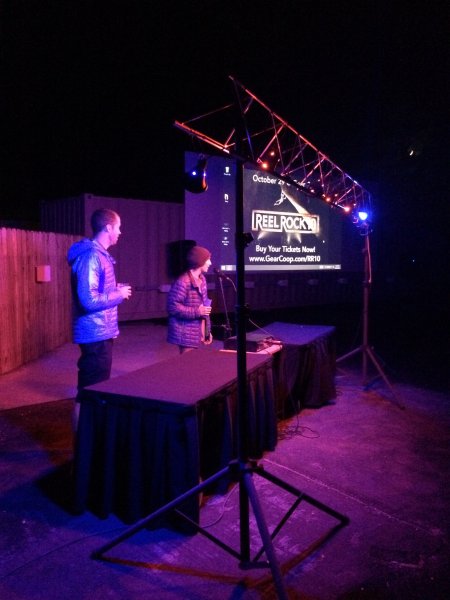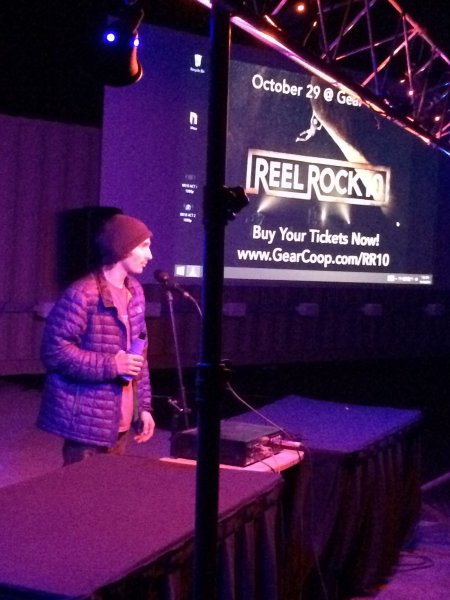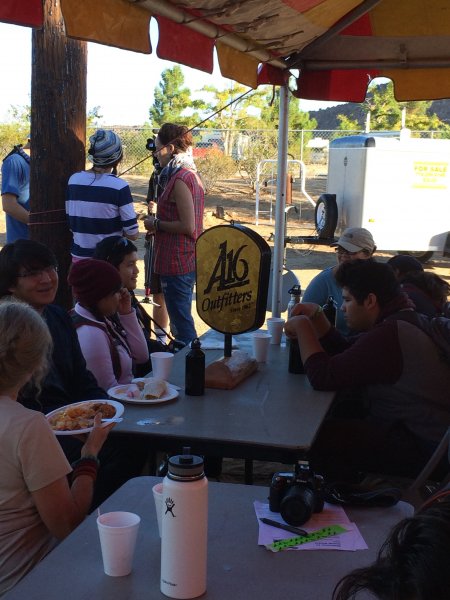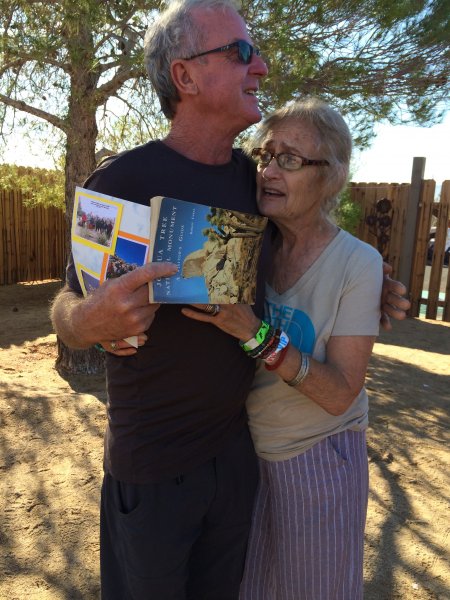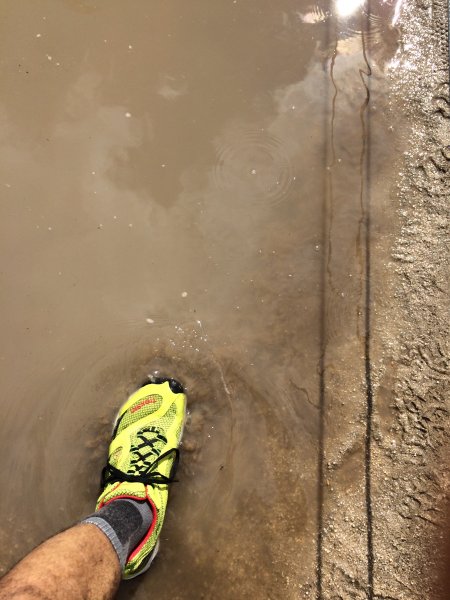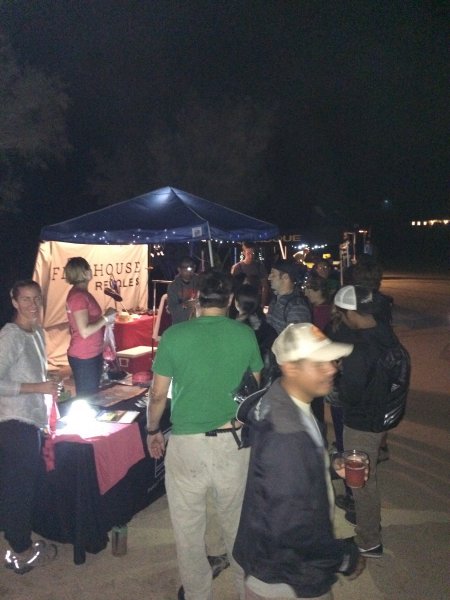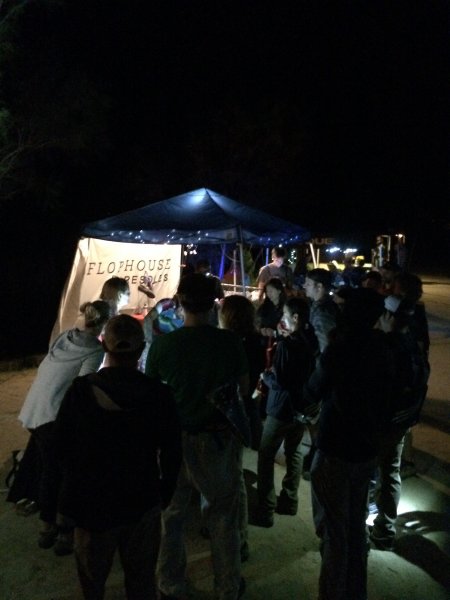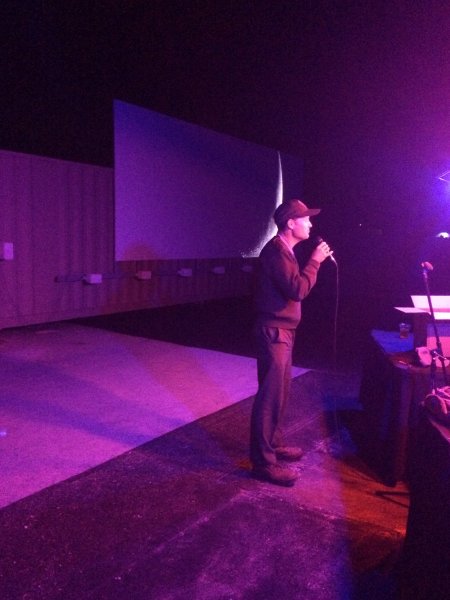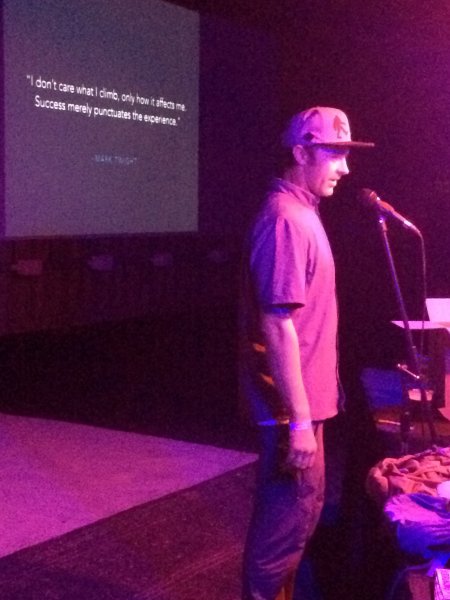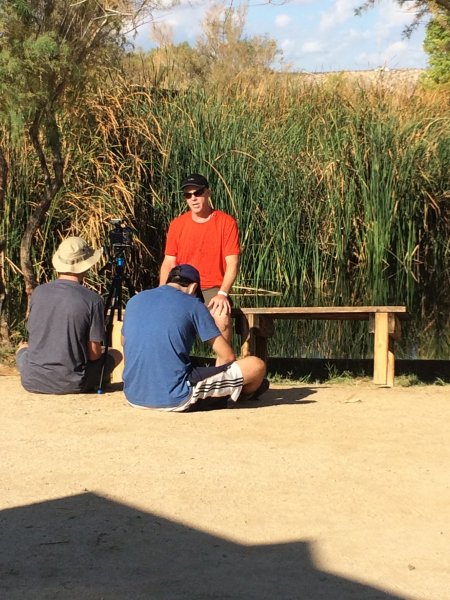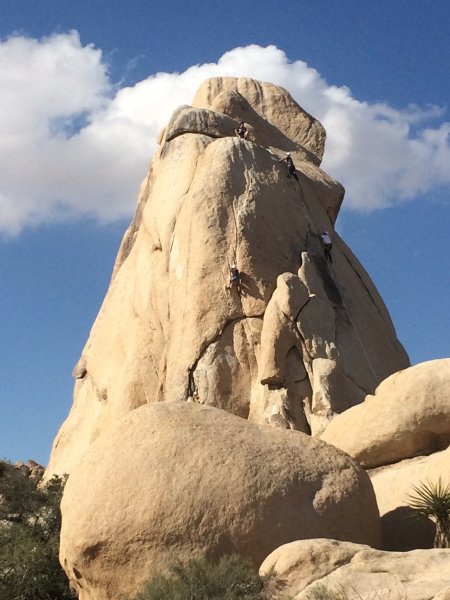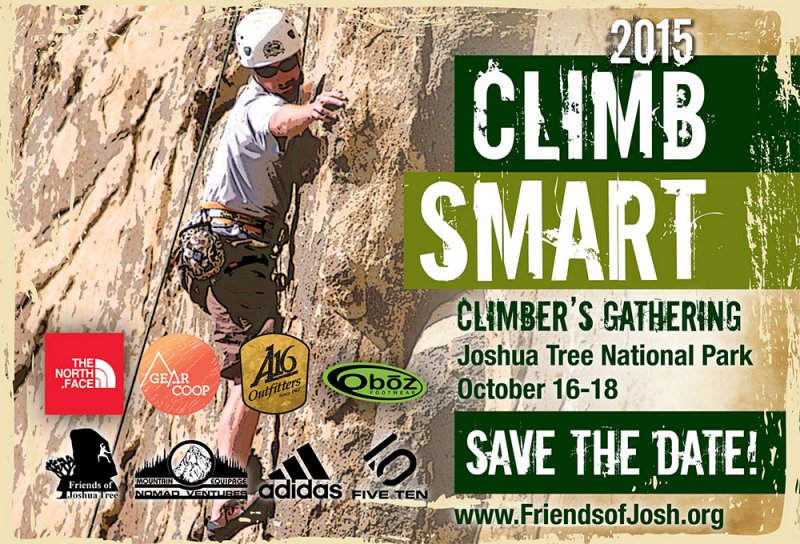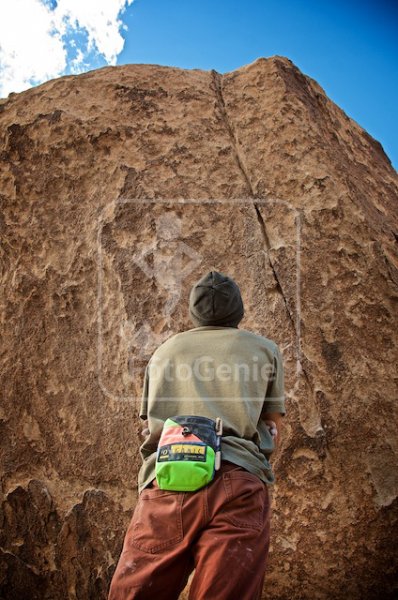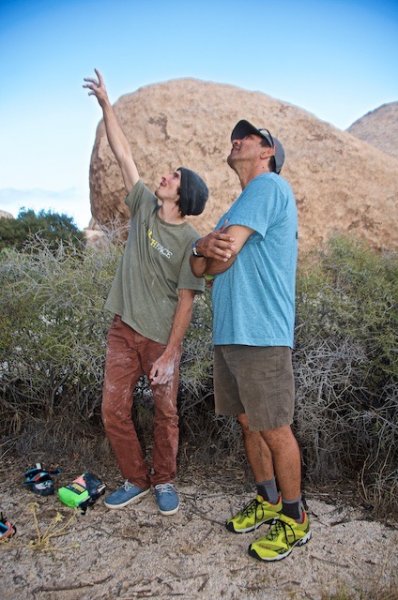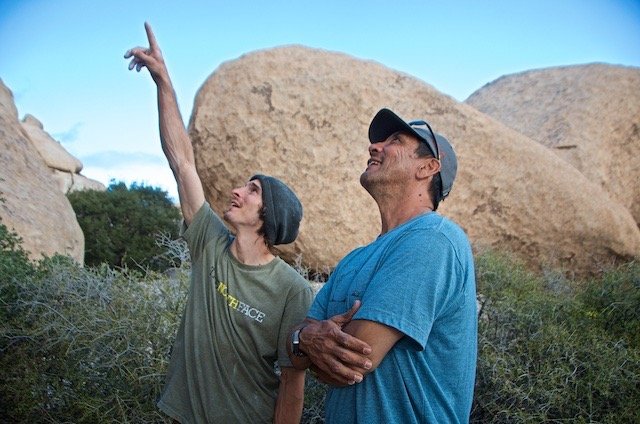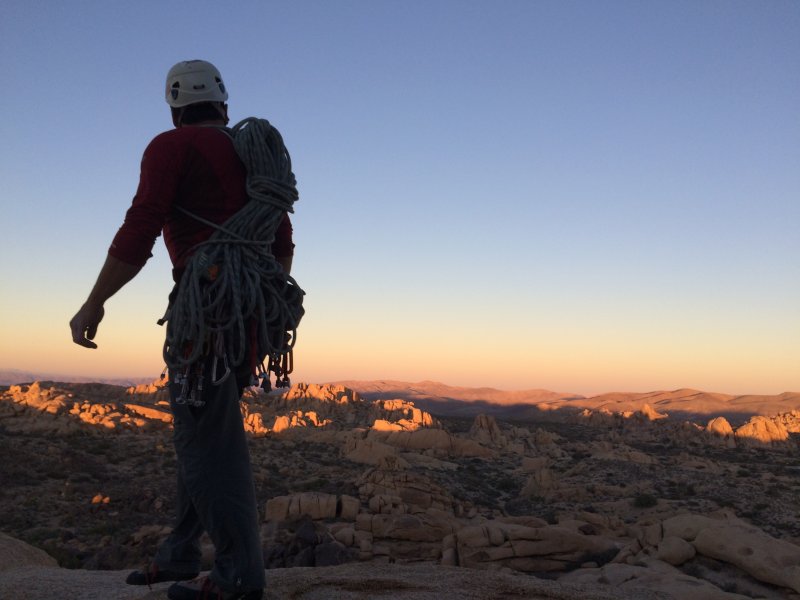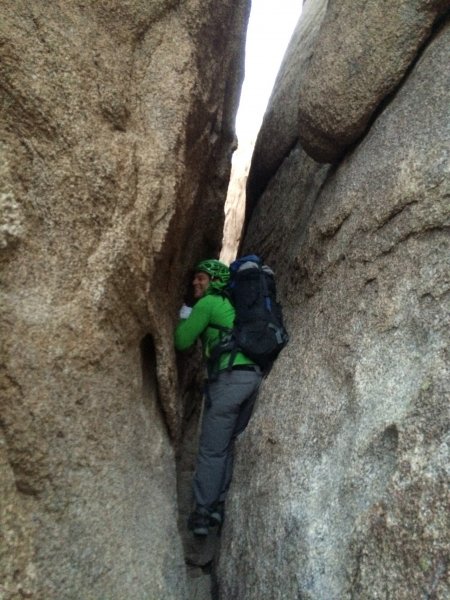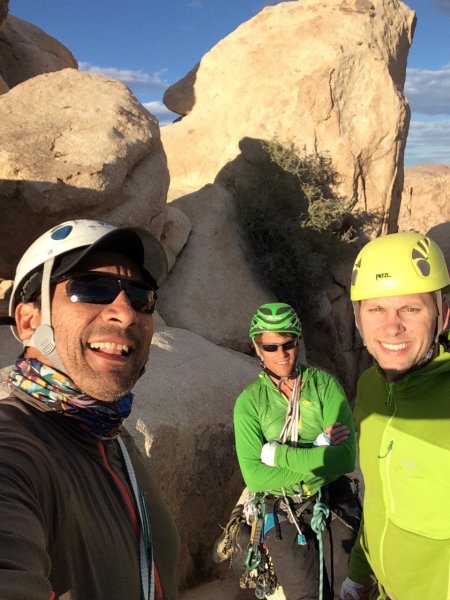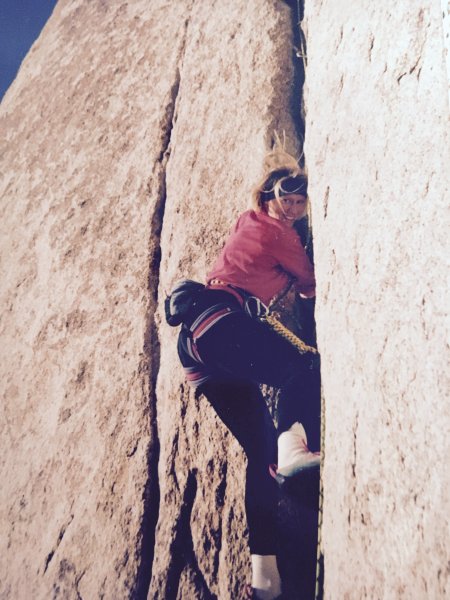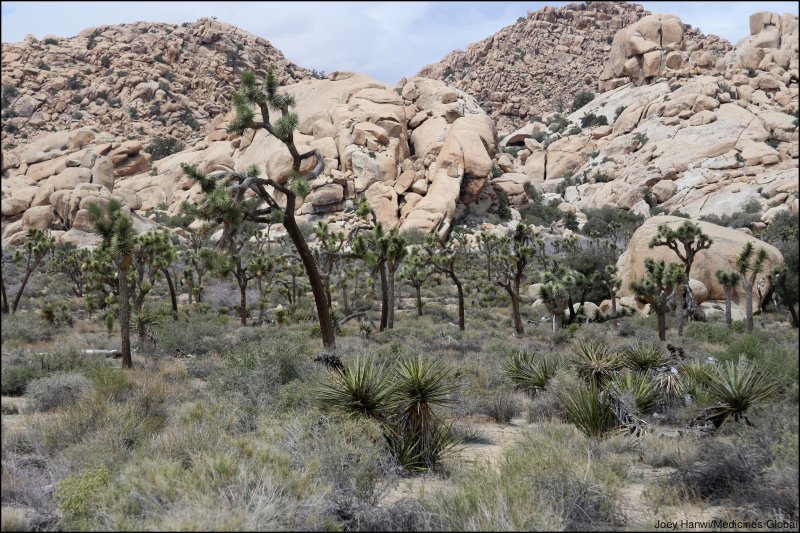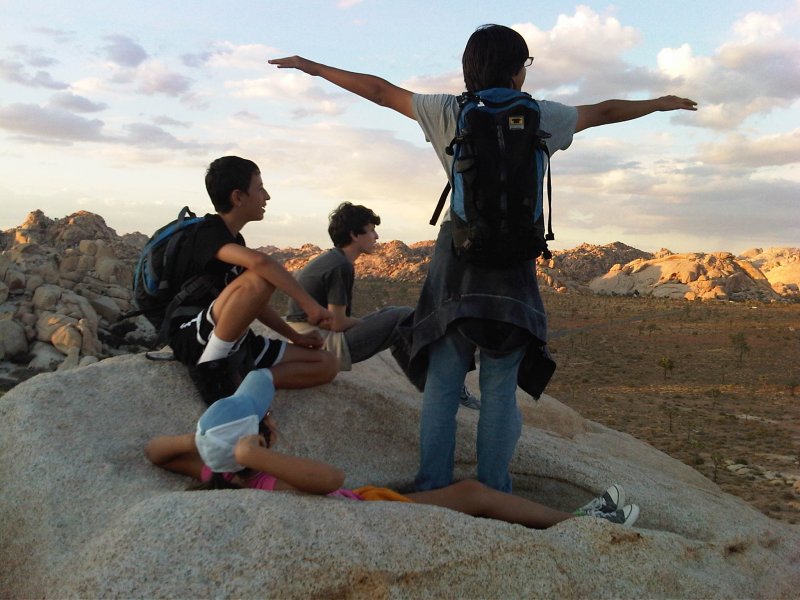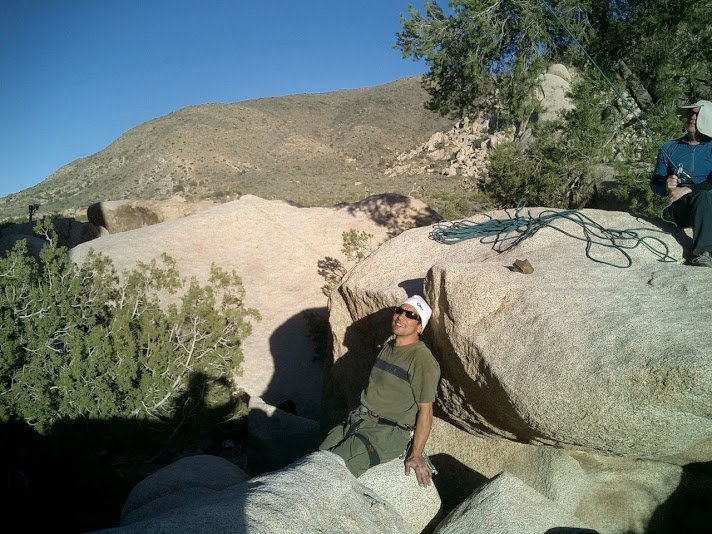 Thank you for your interest and support! FOJT Board of Directors
Time to mark your calendars, everyone. OCTOBER 14-16 is the annual FOJT Climb Smart event, staging once again at Joshua Tree Lakes Campground and in various spots inside JTNP. This  year will be a special community gathering marking the 100th anniversary of the National Park Service and the 19th staging of this seasonal kickoff to the climbing season in Josh. Join us for a value-packed weekend of education, inspiration and celebration, all in support of a great cause. Registration will open around June 1, and all proceeds benefit JOSAR, Friends Of Joshua Tree and Access Fund.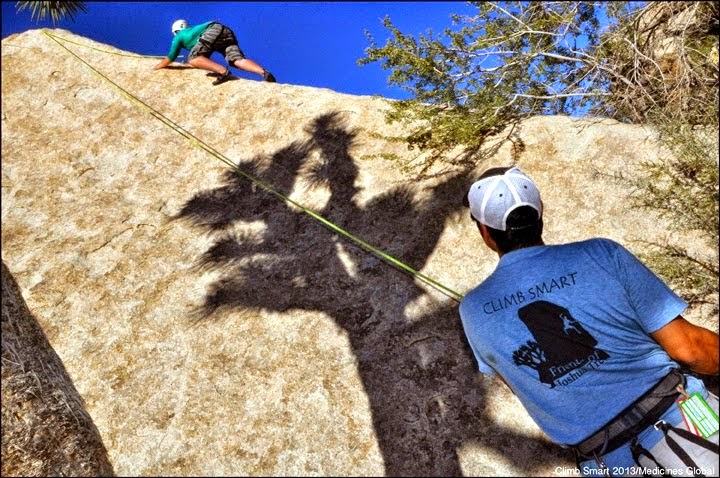 Climb Smart 2015 happened under dramatic skies in and around Joshua Tree National Park this past weekend (October 16-18, 2015) with education as the centerpiece of a festival that brought together 200+ climbers from around the Western U.S. to kick off the season. Staged with lightning flashing in the night sky, thunder rolling nearby but clear skies and perfect weather for climbing, clinicing, stewarding, star gazing and celebrating in the high desert.
The festival was held again at the Joshua Tree Lake Campground, along with the upgraded Desert Astronomy Theater for the evening feature events.
Here are some images to share, and hopefully you can share more with us via our social media pages on Facebook, Instagram and Twitter. Friends Of Joshua Tree on facebook, JTreeFriends on Twitter. Use #ClimbSmart2015 to share it far and wide…
Joshua Tree Lake Campground, the Desert Video Astronomy Theater, and the National Park itself were great partners of the event, as well as many sponsors, individuals and other like-minded organizations like the Access Fund, Southern California Mountaineers Association and JOSAR, the search and rescue organization serving Joshua Tree. Volunteers from accredited climbing schools like Cliffhanger Guides, Joshua Tree Guides, PCGI and The Climbing Life were anchors of the event, along with volunteers from Adventure 16, Gear Coop, Nomad Ventures and other event sponsors.
Professional athletes Daniel Woods (The North Face) and Jess Roskelley (adidas Outdoor) presented inspiring multimedia shows and shared their formidable skills in the Park with clinic attendees, and a dozen Climb Smart participants worked with JTNP on a special service project in the Hall of Horrors area.
Thanks to all involved for participating and contributing to an excellent climbing community event, and mark the dates for 2016 (tentatively OCTOBER 14-16) for CLIMB SMART 2016.
Board of FOJT
One of the most critical components of Climb Smart events is the support we get from local and regional organizations… this support stretches from guiding organizations and certified guides to organizations connecting climbers in the region. In a few weeks we will come together once again (October 16-18 weekend) to kick off the climbing season with celebration, education, stewardship and plain old fun.
One of the most relied on and valuable partners of Climb Smart is the SCMA (Southern California Mountaineers Association). This group anchors the kitchen setup, along with JOSAR, and brings the amazing breakfast to life on Saturday and Sunday of Climb Smart weekend. For a requested donation of $5, Climb Smart attendees enjoy a morning feast to power their days in the Park, learning and reinforcing technique and skills for adventure climbing in Joshua Tree. (Dinners are already included in the Registration, FYI).
Here's a link to an article and images from past Climb Smart events… give them a visit and make sure to say THANKS when you see them on site later this month!
Thanks to all of you supporting Climb Smart 2015. The event is going to be amazing… if you need to register still, now is the Time! (It's filling up quickly, and it's limited space)
OCTOBER 16-18… This year's CLIMB SMART will be the 18th annual event that leads into the Centennial year of the National Parks in the USA. This will be among the best events to attend of the season! TNF's Daniel Woods is a feature athlete offering insight and inspiration!
JUST ADDED – Jess Roskelley (adidas Outdoor athlete)… many more will gather with us again next month… YOU can be there.
Kick off the climbing season with us and our awesome partner organizations in service to the Park, to our great climbing community and learn/refresh skills while building a network of passionate and diverse climbers from different disciplines, skill levels and meet a few legends too. And then, there's always the swag and feature entertainment in the evenings that are just plain fun and worthwhile by themselves. See pics of Climb Smart events from the past below. And videos here!
In all, Climb Smart represents the best of what the climbing community has to offer.
CLIMB SMART REGISTRANTS GET –
TO SUPPORT JOSAR, FOJT AND THE HEALTH OF OUR NATIONAL PARK
3-DAYS FULL EVENT ACCESS
2 DINNERS (SUPPORTED BY JOSAR AND A16)
REEL ROCK FILM TOUR 10 SCREENING FRIDAY NIGHT
3 DAYS CLINICS/TRACKS INCL. OPEN CLIMBING
RAFFLE TICKET AND T-SHIRT (LIMITED QTY)
VENDOR VILLAGE ACCESS TO BRAND REPS, RETAILERS, AND DEMO GEAR
CAMPING AT JOSHUA TREE LAKES CAMPGROUND
CARPOOL VEHICLE ACCESS INTO JTNP FOR CLINICS AND SERVICE PROJECT
SERVICE PROJECT! GIVE BACK TO OUR PARK… AND MORE!
WHAT? ONLY $109?
REGISTER NOW and join the climbing community in Josh.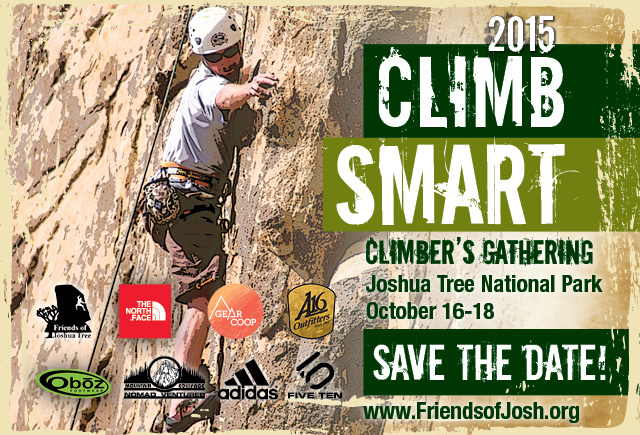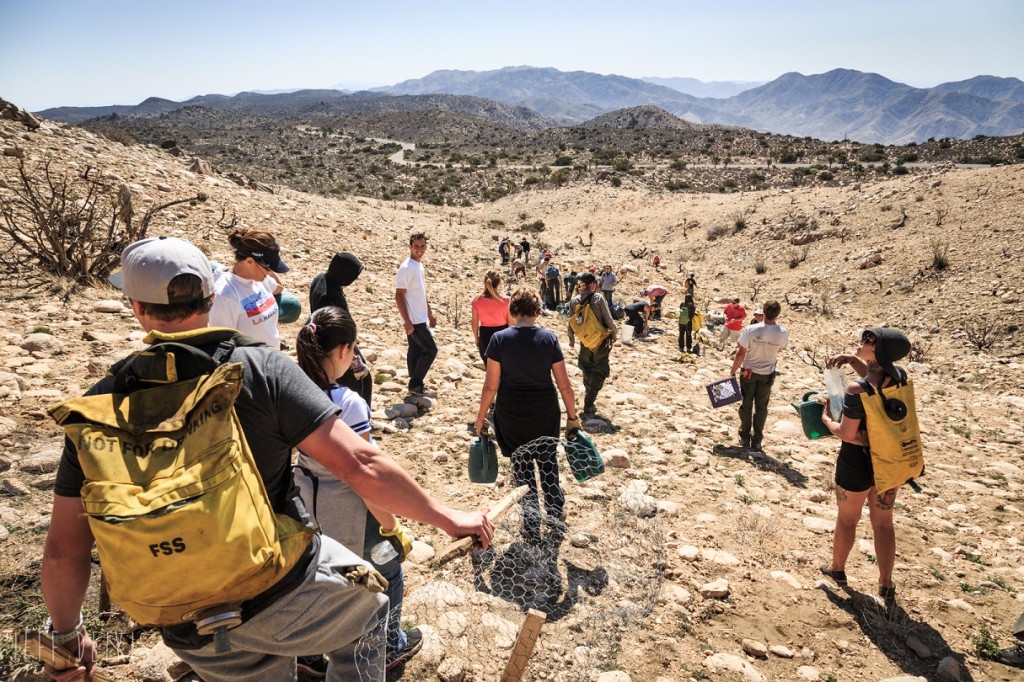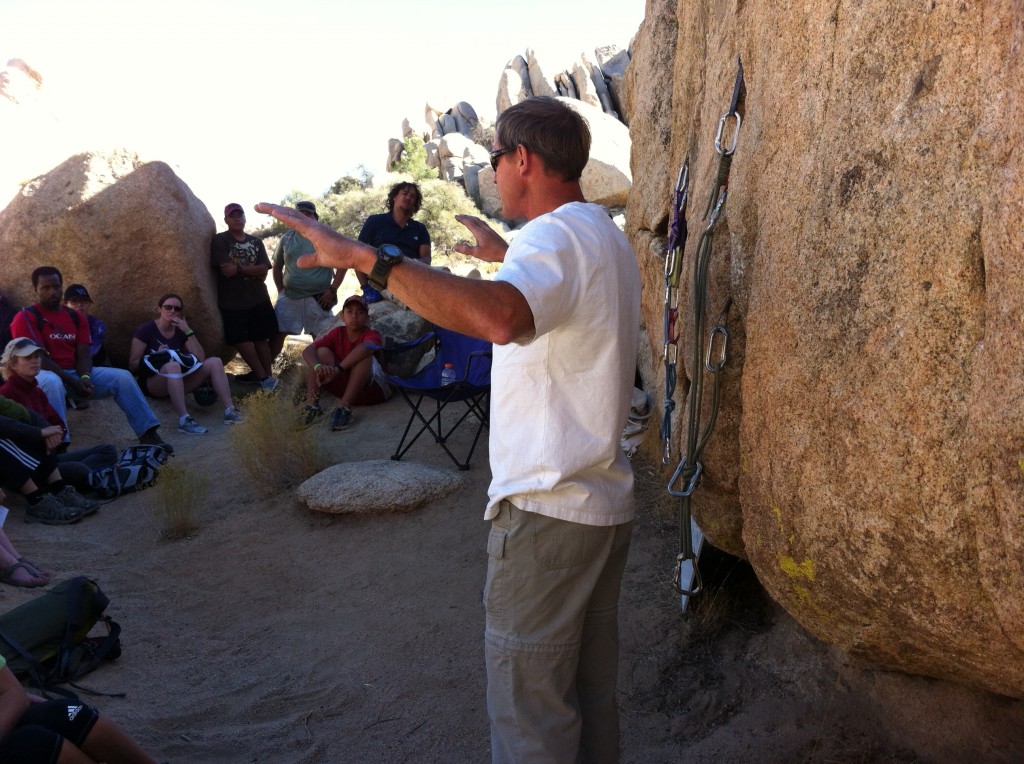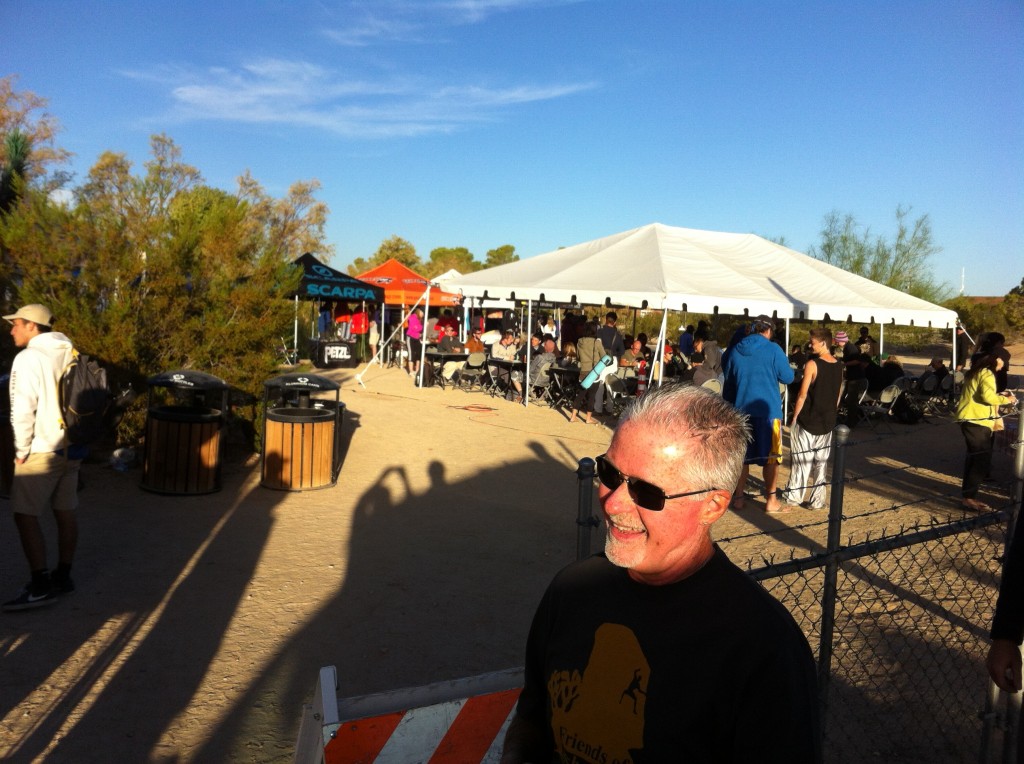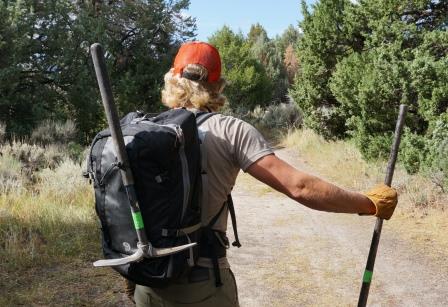 Access Fund, in partnership with a host of climbing advocacy groups, is putting on 3 Climbing Stewardship Trainings this year. The first event is 
May 17

-21 in Yosemite National Park.
There will be presentations by the Yosemite Climbing Rangers, the Yosemite Climbing Stewards, and Leave No Trace.
Ty Tyler, Stewardship Director of Access Fund, says "We have space for about 40 folks and I've filled just over 1/2 so far." Get on board for some hands-on advocacy, education and great network-building in Yosemite!
There's also one in Salt Lake mid-June and the Red River Gorge in Sept. 
Ty says, "Its going to be a great event; the NPS staff are excited and we will hopefully gain more momentum for stewardship at our climbing areas."
HERE
 is the registration page as well.
CONTACT INFO TO GET INVOLVED
Ty Tyler
Stewardship Director | Access Fund
Tucson, AZ
Where's the Conservation Team? Find out here 
On Saturday, April 19, 2014, Joshua Tree National Park, along with other fee parks in the National Park Service, will kick off National Park Week and offer a fee-free weekend, April 19 and 20, 2014.
Come visit Joshua Tree Visitor Center (open 8-5), Oasis Visitor Center (open 9-5) and Cottonwood Visitor Center (open 9-4). Enjoy the beauty of the desert, hike a trail, and experience the majesty of your national parks! Some closures due to storm damage and nesting raptors are still in effect. Please ask a ranger at one of the visitor centers for additional details.
Pass the word please, especially to your friends who have never seen JTree in the springtime.
Join a ranger for a program! Programs currently having space available include:
April 19 – Evening Campfire Program at Indian Cove Campground, 8:00 p.m.;
April 20 – Cap Rock Hike, 2:00 p.m.;
April 23 – Cholla Cactus Garden Talk, 10:00 a.m.;
April 24 – Twin Tanks Talk, 10:00 a.m.; Walk Street Mill Hike, 11:00 a.m.
April 25 – Cottonwood Canyon Hike, 2:00 p.m.; Evening Campfire Program at Cottonwood Campground, 8:00; Evening Campfire Program at Jumbo Rocks Campground, 8:00 p.m.;
April 26 – Evening Program at Indian Cove Campground, 8:00 p.m.
You can also join a ranger for informal talks throughout the week at various locations including Hidden Valley, Skull Rock, Keys View and Barker Dam. Times will vary. Please check in at any of our visitor centers to see where these opportunities are available.
On April 26, 2014, we will conclude National Park Week by celebrating our next generation of park stewards with National Junior Ranger Day. Please see a ranger at any of our visitor centers for a list of ongoing activities this weekend.
Enjoy a glimpse at what makes these parks and park sites special to some of our dedicated staff by linking to: http://www.nps.gov/jotr/photosmultimedia/multimedia.htm    We encourage you to enjoy your public lands and to find a place that gives you solace – find your park!