Join FOJT, JOSAR, and the climbing community in a gathering hosted by Joshua Tree National Park! March 8, 2017 6-8pm at the Joshua Tree Community Center (doors open 5:30pm).
Let your voice be heard… Come and discuss the current and future state of climbing in the national park. Snacks provided.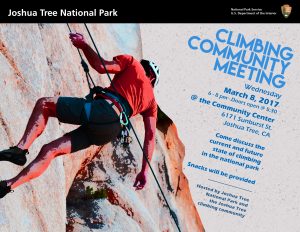 The Pics are posted, the surveys are done, and the season is well under way in Joshua Tree… but it's not too early to Save The Date for Climb Smart 2017.
Cut and Paste this into your 4K Digital Interactive Voice-Activated Robot Calendar ….
CLIMB SMART 2017, OCTOBER 13-15, 2017
(JTNP and Joshua Tree Lake Campground)
This year's event will sell out, so keep an eye on posts and our social stream (facebook = Friends Of Joshua Tree, and Climb Smart, twitter @JTreeFriends).
The NPS has initiated a boundary adjustment study that considers returning over 20,000 acres of land in the Eagle Mountain area back to the park. The draft document is out with a variety of alternatives with the majority of land to be returned currently under BLM Management.
See below for resources to better understand the alternatives proposed (4, currently). Take a look at these linked docs and maps… and then use the email JOTR
Joshua-Tree-National-Park-Boundary-Study-Fact-Sheet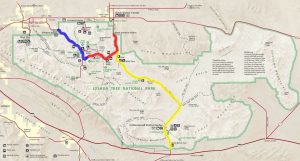 JOTR_EM_EA_Review_Newsletter_March_2016
Send comments via email to JOTR_Study@nps.gov
Please feel free to comment on this post to share your feelings about expanding the Park boundaries, what issues are important to consider, and how this can impact the local recreation economy of Joshua Tree. 
FOJT Board Of Directors
It's time to mark your calendars for FOJT's Climb Smart 2015!
OCTOBER 16-18, 2015 at Joshua Tree Lake Campground will once again be the climber kickoff to the season with Education, Stewardship and a Fun Time on deck for all attendees. This year's event will feature more pro athletes, brands and opportunities than ever before, so ink the date and stay tuned for more details on Sponsors, Service Project and the Reel Rock Film Tour (brought by Gear Co-op once again!) tie-in for 2015.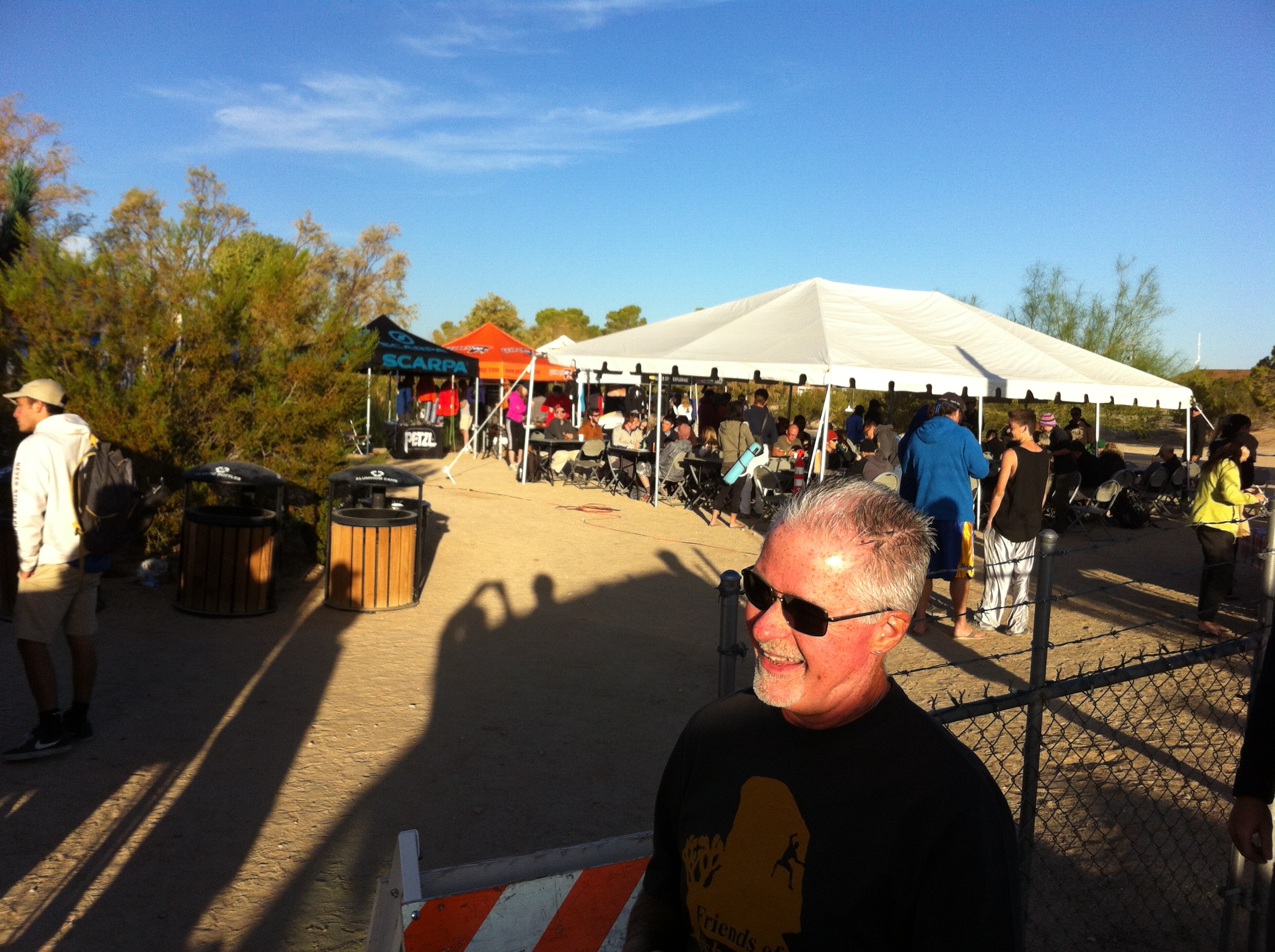 On Saturday, April 19, 2014, Joshua Tree National Park, along with other fee parks in the National Park Service, will kick off National Park Week and offer a fee-free weekend, April 19 and 20, 2014.
Come visit Joshua Tree Visitor Center (open 8-5), Oasis Visitor Center (open 9-5) and Cottonwood Visitor Center (open 9-4). Enjoy the beauty of the desert, hike a trail, and experience the majesty of your national parks! Some closures due to storm damage and nesting raptors are still in effect. Please ask a ranger at one of the visitor centers for additional details.
Pass the word please, especially to your friends who have never seen JTree in the springtime.
Join a ranger for a program! Programs currently having space available include:
April 19 – Evening Campfire Program at Indian Cove Campground, 8:00 p.m.;
April 20 – Cap Rock Hike, 2:00 p.m.;
April 23 – Cholla Cactus Garden Talk, 10:00 a.m.;
April 24 – Twin Tanks Talk, 10:00 a.m.; Walk Street Mill Hike, 11:00 a.m.
April 25 – Cottonwood Canyon Hike, 2:00 p.m.; Evening Campfire Program at Cottonwood Campground, 8:00; Evening Campfire Program at Jumbo Rocks Campground, 8:00 p.m.;
April 26 – Evening Program at Indian Cove Campground, 8:00 p.m.
You can also join a ranger for informal talks throughout the week at various locations including Hidden Valley, Skull Rock, Keys View and Barker Dam. Times will vary. Please check in at any of our visitor centers to see where these opportunities are available.
On April 26, 2014, we will conclude National Park Week by celebrating our next generation of park stewards with National Junior Ranger Day. Please see a ranger at any of our visitor centers for a list of ongoing activities this weekend.
Enjoy a glimpse at what makes these parks and park sites special to some of our dedicated staff by linking to: http://www.nps.gov/jotr/photosmultimedia/multimedia.htm    We encourage you to enjoy your public lands and to find a place that gives you solace – find your park!
JOSHUA TREE NATIONAL PARK, Twentynine Palms, California –
Joshua Tree National Park Visitor Protection Rangers, along with volunteer Joshua Tree Search and Rescue team members (JOSAR) responded to several incidents in the park this weekend. A report of a fallen climber near Hemingway was received at 11:29 AM, Saturday, March 29, 2014.  The report indicated the climber had fallen 15-20 feet and was unconscious and bleeding. National Park Rangers and medics from San Bernardino County arrived on scene and the patient was transported by Mercy Air to High Desert Medical Center.
On Sunday, March 30, 2014, a motor vehicle accident was reported just before 12:00 noon. A motorcycle went into the soft shoulder of the road approximately one-mile from the entrance closest to the West entrance to the park and crashed. The rider was wearing a helmet but appeared to have suffered a possible head injury. He was transported by Morongo Basin Ambulance to High Desert Medical Center. California Highway Patrol, in cooperation with the National Park Service, is investigating the incident.
Also on Sunday, a fallen climber at Headstone Rock was reported just after 12:00 noon. A 38-year old male had fallen an unknown distance, and was unconscious with a head wound. The patient was lowered using a technical rescue and was transported by ambulance to High Desert Medical Center. Partnering in this effort were San Bernardino County, Morongo Basin Ambulance, JOSAR and Joshua Tree National Park.
It is the busy season at Joshua Tree National Park, a time when local, domestic and international visitors all get out and experience parks and public lands. Enjoy your time here safely.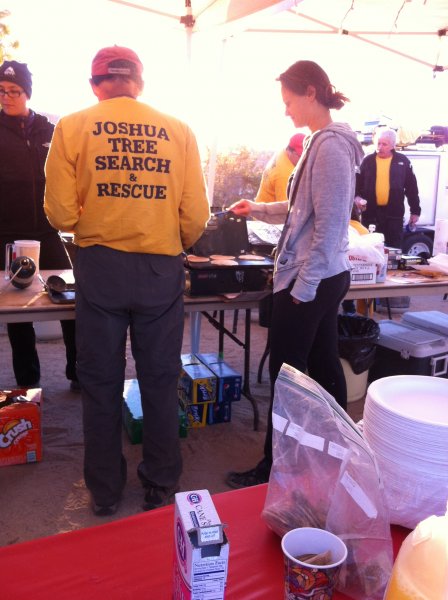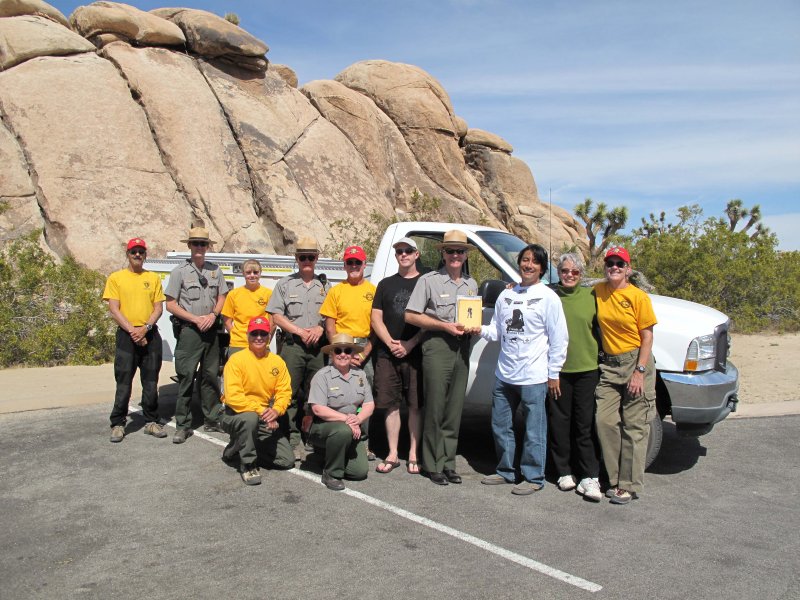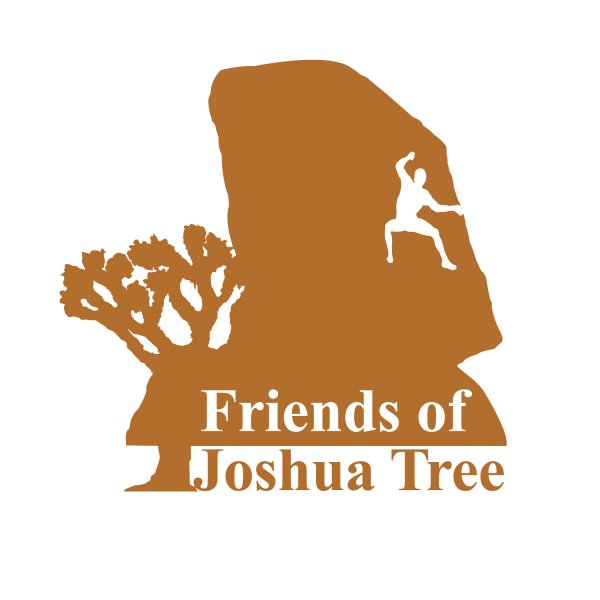 JOSHUA TREE SPRING CLING
Joshua Tree, CA  Join the American Alpine Club and Friends of Joshua Tree for our 3rd Annual Spring Cling Event!  One of the AAC Southwest Section's best annual events, we gather en masse to lend Joshua Tree a helping hand!  We will be meeting in Joshua Tree National Park on March 22nd at 8:00am in Hidden Valley Campground for a FREE volunteer breakfast and climber's coffee.  From 9:00am to 2:00pm we'll be working with the Park Service's Conservation Crew on a series of environmental projects.  PLEASE COME OUT IN FORCE AND HELP CLEAN UP JTREE!  BRING YOUR FRIENDS!  At 6:30pm please join us at the very interesting FURST WORLD STUDIO (8528 Desert Shadows Rd.), right outside the Park gates, for beer, silent auctions, raffles and a special slideshow by Ethan Pringle.
The AAC has free campsites for up to 18 people.  If you are interested in acquiring one of these sites, please contact AAC Western Manager Jeff Deikis.
If you've missed out on this event in the past, now's your chance for redemption!  One of the years best AAC events!!  Hope to see you there!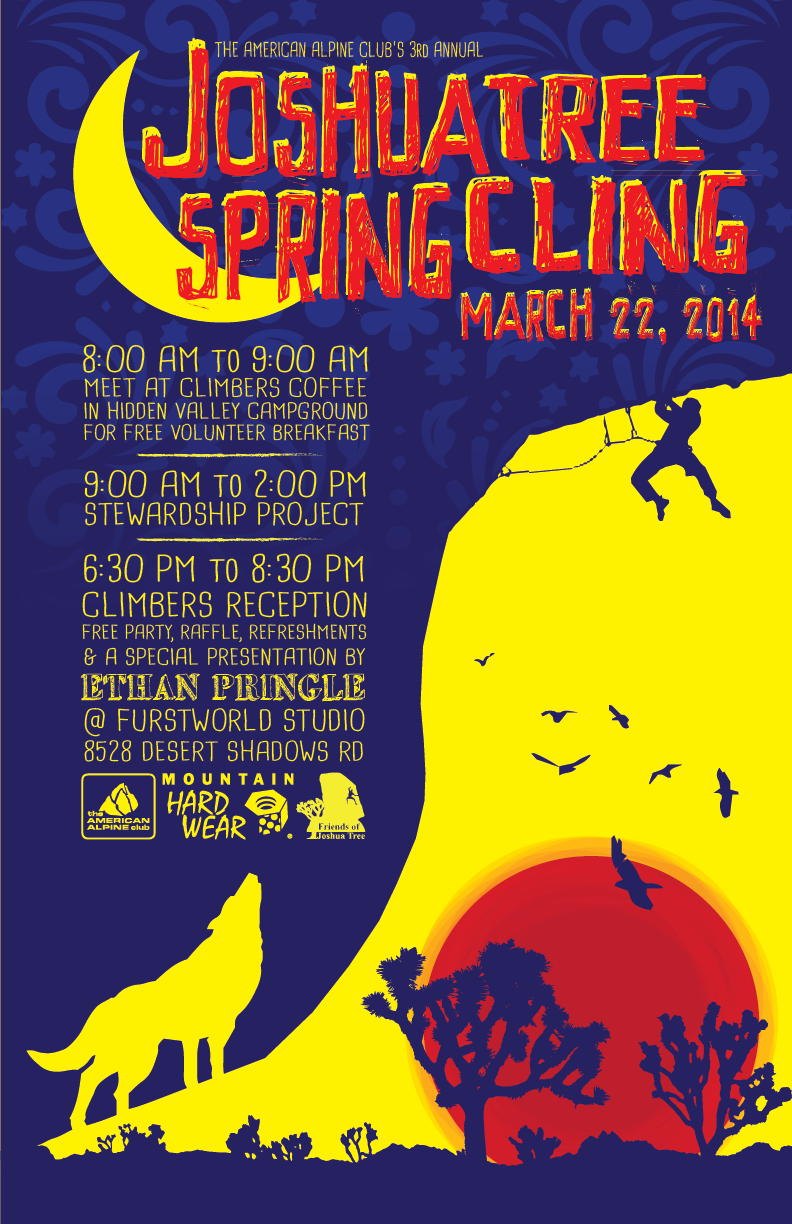 Joshua Tree National Park Superintendent Mark Butler signed a Temporary Emergency Closure to protect nearby nesting raptors. The climbing routes affected by this closure include: Slatanic Area, Rattlesnake Buttress, Margaret Thatcher Spire, The Stepping Stones, The Bulkhead, The Dunce Cap and Commissioner's Buttress. These are all located in the Indian Cove area of the park. Day hiking in Rattlesnake Canyon is not restricted at this time.
The nesting pair appears to have finished constructing a nest, and this area will remain closed until the nest has been abandoned to ensure the protection of the species for the duration of the nesting activities. The park does not anticipate the closure will last beyond June 15, 2014.