UPDATE – athlete lineup to include Nina Williams, Brad Gobright, John Long, Jon Cardwell, Rob Mulligan, Ben Hanna and other pros stepping up for CLIMB SMART 2017!
Can you feel it coming? Joshua Tree season just around the corner… ticket sales for Climb Smart 2017 are approaching sold out. We sold out last year about two weeks before the event. Sign up now to reserve your spot.
Join us to kick off the Fall climbing season at Climb Smart, and support Joshua Tree Climber Stewards, Climbers Coffee, H.A.R.P. anchor replacement and JOSAR.
see pics from last year's event here!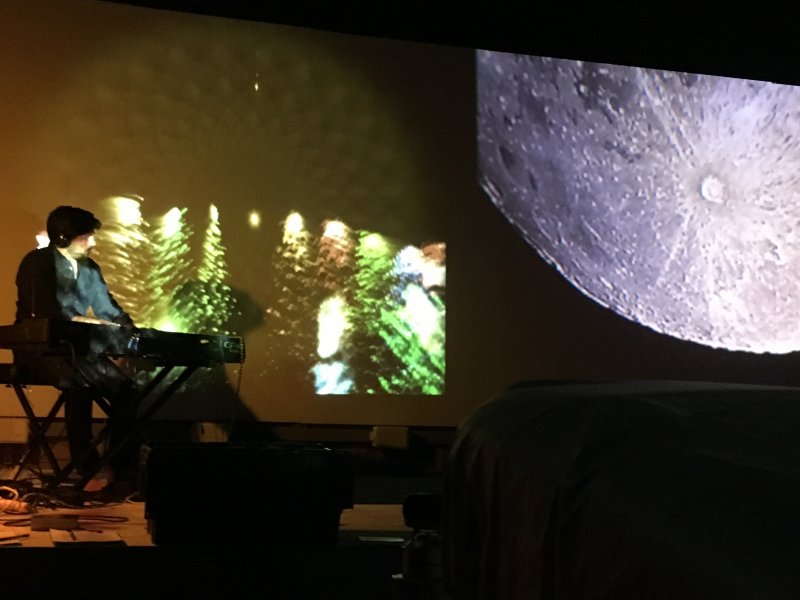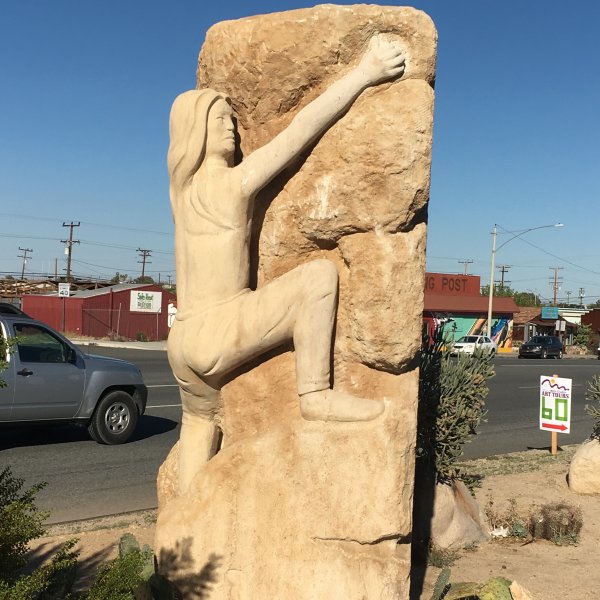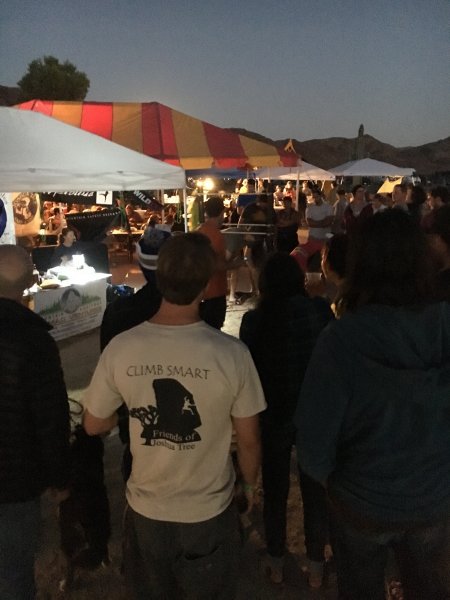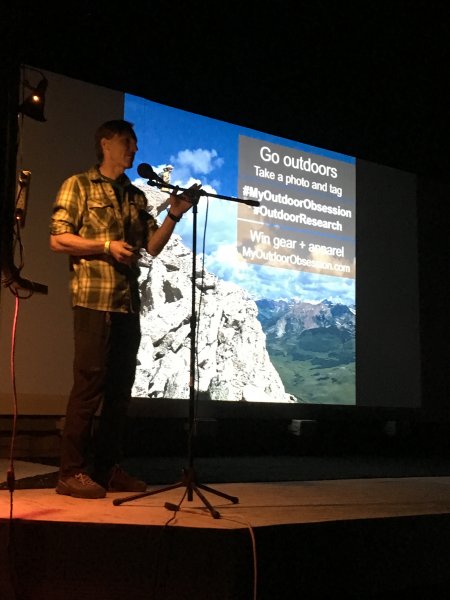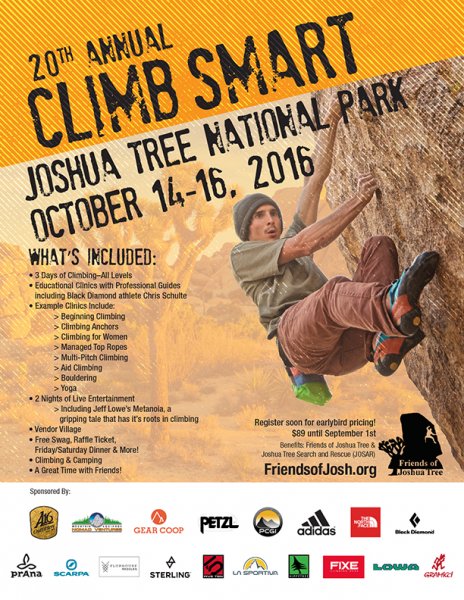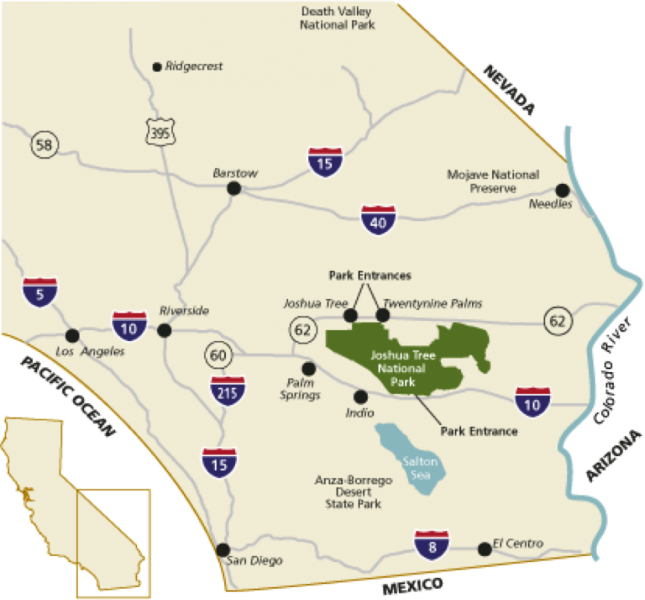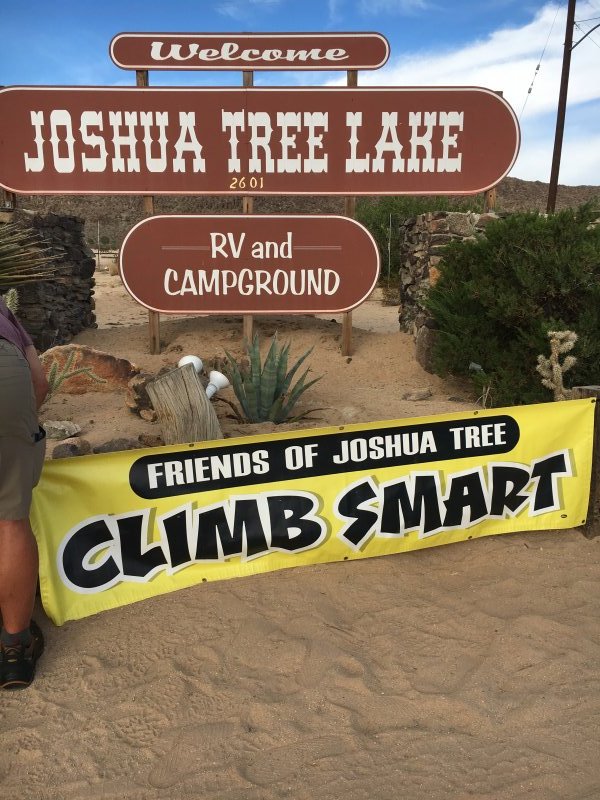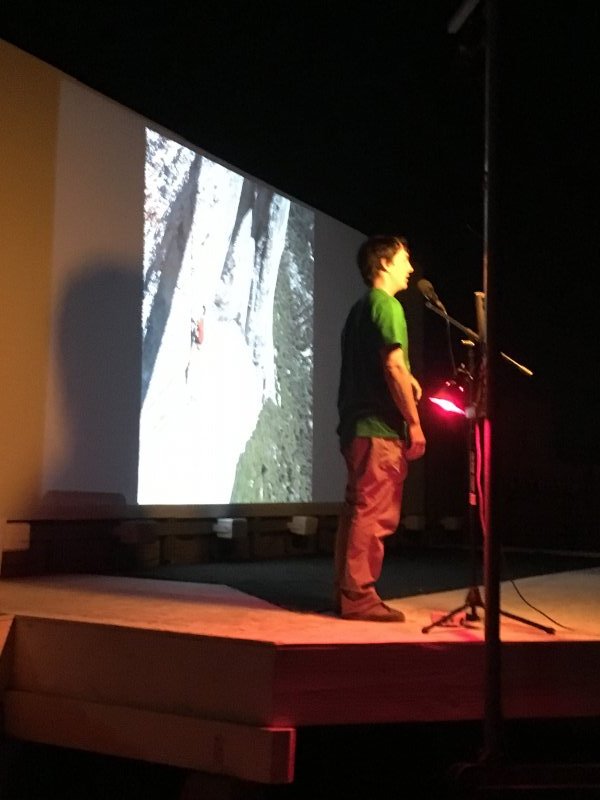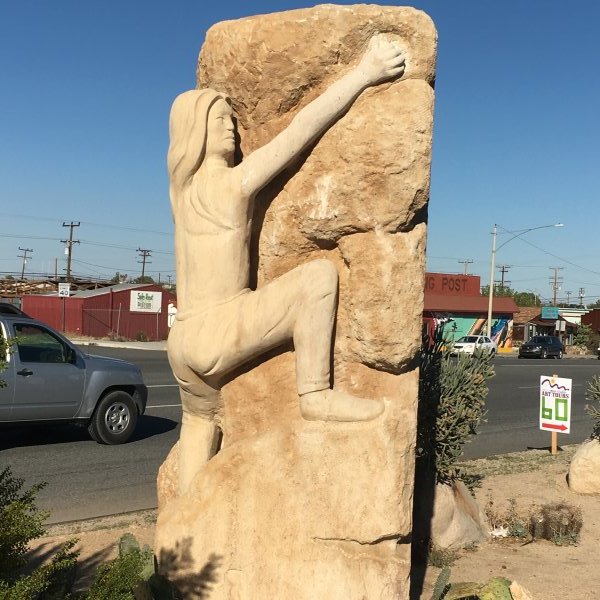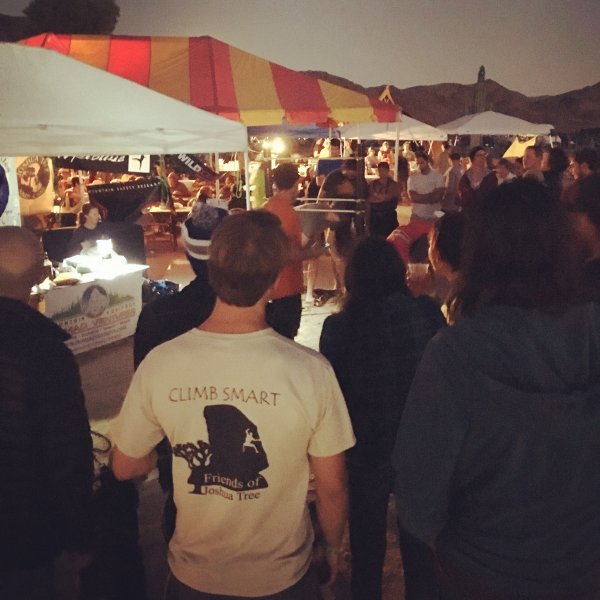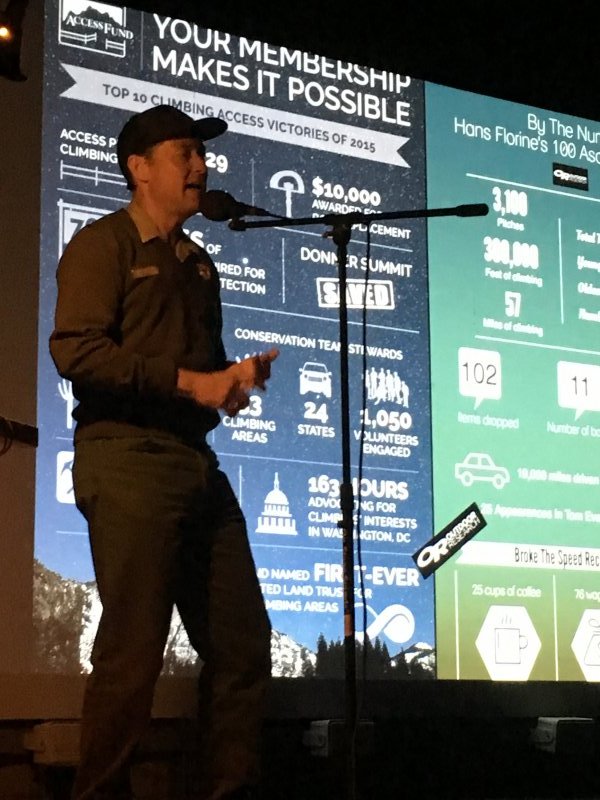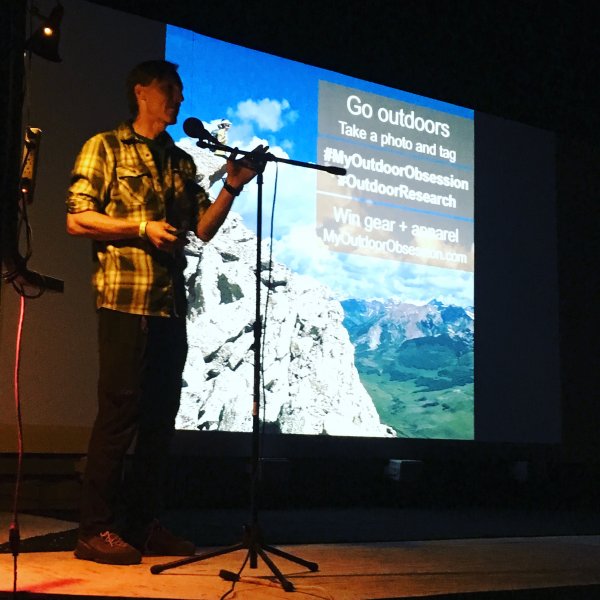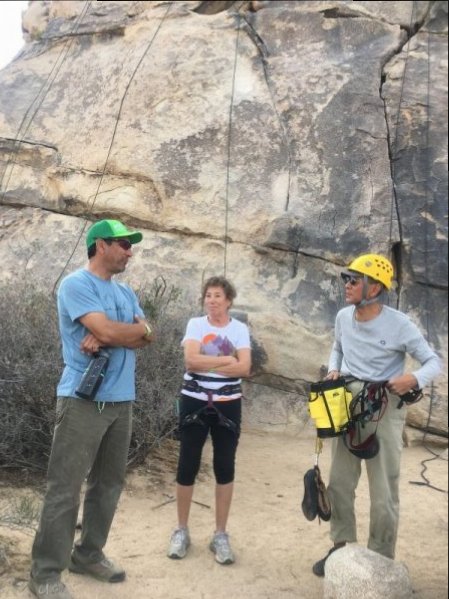 See Climb Smart 2017 DRAFT Schedule and Clinic Matrix (Don't print it out… NOT FINAL and changes are Guaranteed)
Join FOJT, JOSAR, and the climbing community in a gathering hosted by Joshua Tree National Park! March 8, 2017 6-8pm at the Joshua Tree Community Center (doors open 5:30pm).
Let your voice be heard… Come and discuss the current and future state of climbing in the national park. Snacks provided.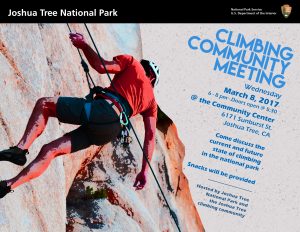 It's time to mark your calendars for FOJT's Climb Smart 2015!
OCTOBER 16-18, 2015 at Joshua Tree Lake Campground will once again be the climber kickoff to the season with Education, Stewardship and a Fun Time on deck for all attendees. This year's event will feature more pro athletes, brands and opportunities than ever before, so ink the date and stay tuned for more details on Sponsors, Service Project and the Reel Rock Film Tour (brought by Gear Co-op once again!) tie-in for 2015.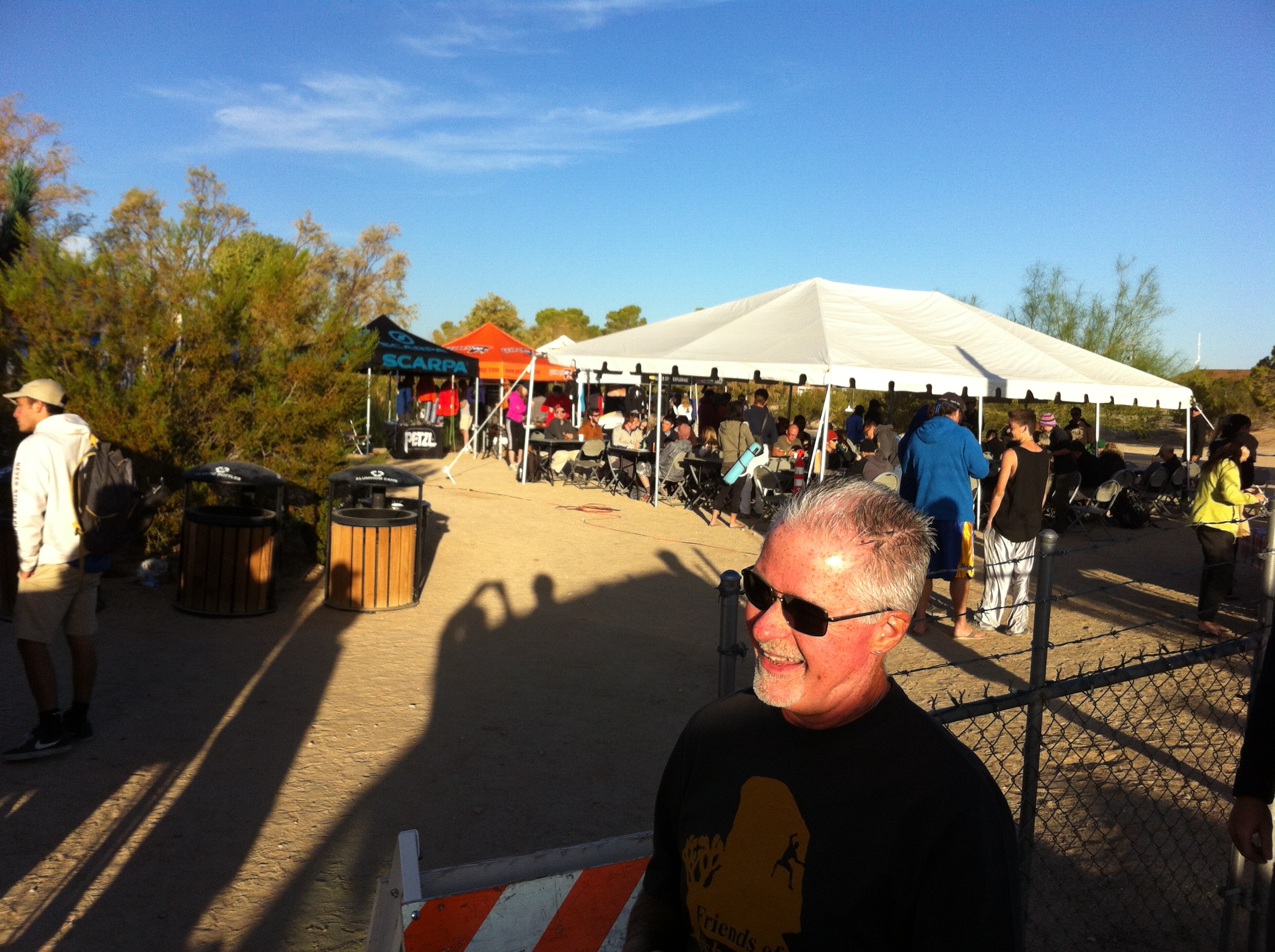 This is sad and so utterly clueless… please let your friends know that this happened in one of our country's treasured National Parks and is plain stupid.  Though this is clearly not the work of climbers, it encourages the Park to focus on it's mission of protection as opposed to improving the experience for outdoor rec enthusiasts.
Here is a recent LA Times article announcing the closure of access to the Dam and some surrounding trails that access it.
There is still space for Climb Smart 2012, kicking off the Fall climbing season in Joshua Tree with a fantastic lineup of legendary climbers, brands, locals, and inspiration to last all of 2013.
Click Here an important article just published by the Access Fund on egregious activities that currently affect climbing access in JTNP 
Friends Of Joshua Tree, in support of climbing in the Park and JOSAR (Joshua Tree Search & Rescue), works with the local community, sponsors like prAna and  Sterling Ropes and athletes and guides to bring us together and give back to one of America's most treasured and storied climbing areas.  This year the price has been drastically reduced (it's tough out there and don't we know it!) and the program expanded to include all day Friday and Saturday clinics and evening events for both nights.
Climbers unite!  We have always been great stewards of the land in Josh, but several individuals, acting outside of the carefully crafted rules that climbers in JTree have lived by for decades, now force the Park Service to consider drastic rules to thwart further illegal developments in the Park.   We've worked hard to steer the attitude toward us in a positive direction, but it only takes a few misinformed or uncaring moves to crush the progress.  JOIN US as the climbing community to show the Park, and each other, our strength of purpose and commitment to stewardship for the long haul.  SIGN UP HERE for Climb Smart 2012.
It's a great time to visit the park, with the peak wildflower season beginning, perfect climbing temps and just to top it off, National Park Week… no charge to enter from April21-29!  National_Park_Week_at_JOTR_2012
There is also a Jr. Ranger event on April 21, and April 28-29 the 2nd annual Joshua Tree Biodiversity Hunt, this year focused around the 49 Palms Oasis… learn more here. 
Mark Butler, JTNP Superintendent, says  "The people of southern California have long looked to Joshua Tree as a place of refuge and recreation. We hope that as they visit us during National Park Week, they will also think about how they can get even more involved. There are many ways people can support the park, and rangers will be happy to suggest ways people can make a difference."
See the NPS press release here
Visit our photo galleries here and get inspired for your visit…