The NPS has initiated a boundary adjustment study that considers returning over 20,000 acres of land in the Eagle Mountain area back to the park. The draft document is out with a variety of alternatives with the majority of land to be returned currently under BLM Management.
See below for resources to better understand the alternatives proposed (4, currently). Take a look at these linked docs and maps… and then use the email JOTR
Joshua-Tree-National-Park-Boundary-Study-Fact-Sheet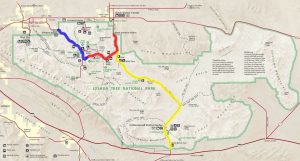 JOTR_EM_EA_Review_Newsletter_March_2016
Send comments via email to JOTR_Study@nps.gov
Please feel free to comment on this post to share your feelings about expanding the Park boundaries, what issues are important to consider, and how this can impact the local recreation economy of Joshua Tree. 
FOJT Board Of Directors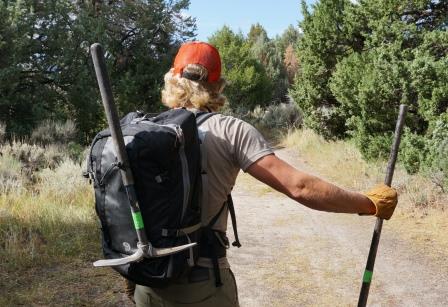 Access Fund, in partnership with a host of climbing advocacy groups, is putting on 3 Climbing Stewardship Trainings this year. The first event is 
May 17

-21 in Yosemite National Park.
There will be presentations by the Yosemite Climbing Rangers, the Yosemite Climbing Stewards, and Leave No Trace.
Ty Tyler, Stewardship Director of Access Fund, says "We have space for about 40 folks and I've filled just over 1/2 so far." Get on board for some hands-on advocacy, education and great network-building in Yosemite!
There's also one in Salt Lake mid-June and the Red River Gorge in Sept. 
Ty says, "Its going to be a great event; the NPS staff are excited and we will hopefully gain more momentum for stewardship at our climbing areas."
HERE
 is the registration page as well.
CONTACT INFO TO GET INVOLVED
Ty Tyler
Stewardship Director | Access Fund
Tucson, AZ
Where's the Conservation Team? Find out here