UPDATE – athlete lineup to include Nina Williams, Brad Gobright, John Long, Jon Cardwell, Rob Mulligan, Ben Hanna and other pros stepping up for CLIMB SMART 2017!
Can you feel it coming? Joshua Tree season just around the corner… ticket sales for Climb Smart 2017 are approaching sold out. We sold out last year about two weeks before the event. Sign up now to reserve your spot.
Join us to kick off the Fall climbing season at Climb Smart, and support Joshua Tree Climber Stewards, Climbers Coffee, H.A.R.P. anchor replacement and JOSAR.
see pics from last year's event here!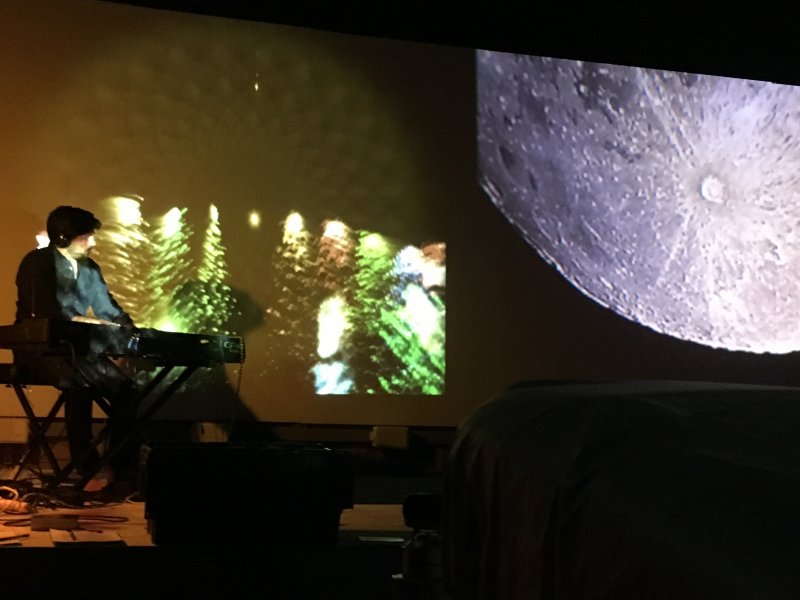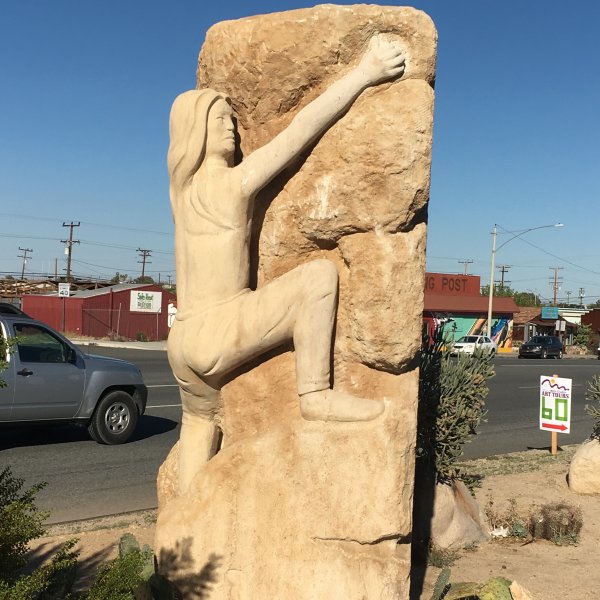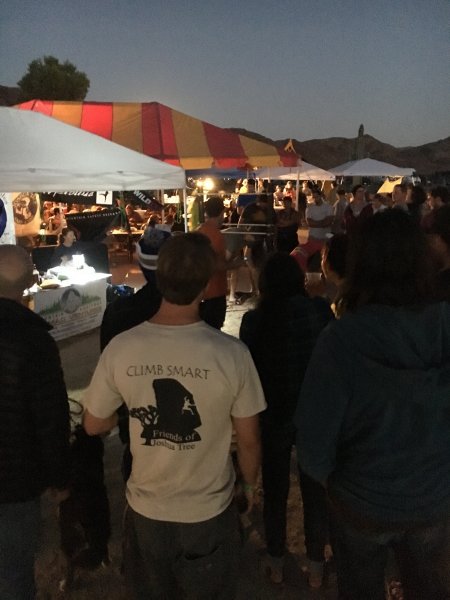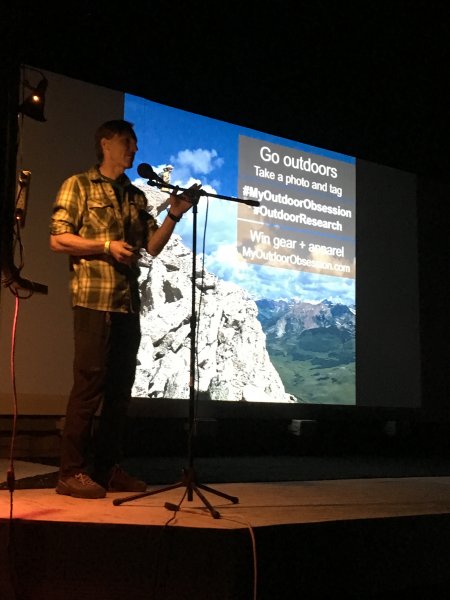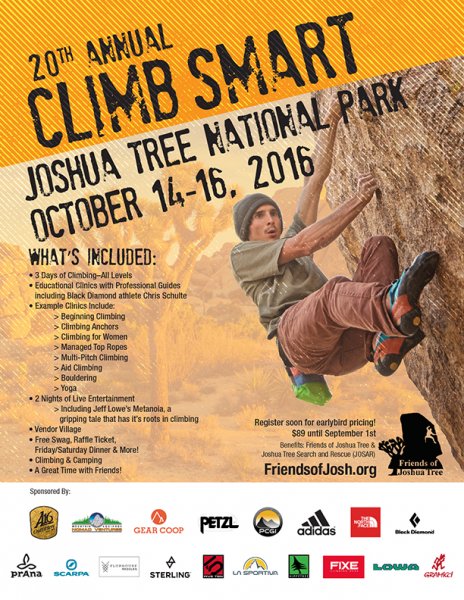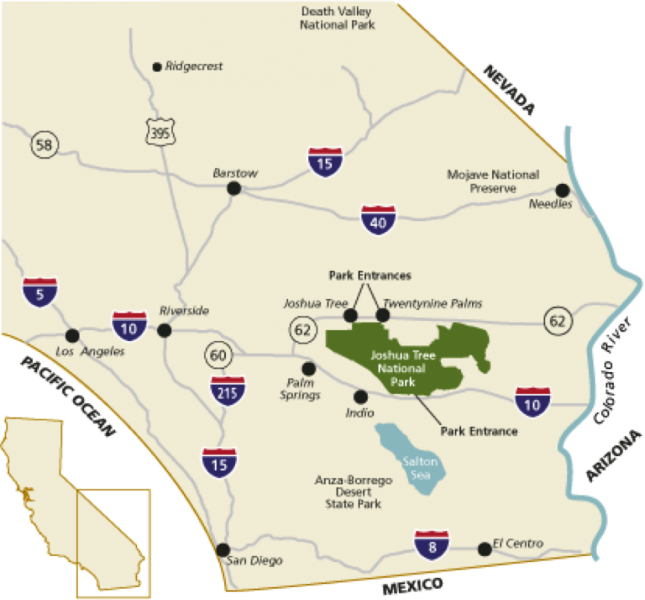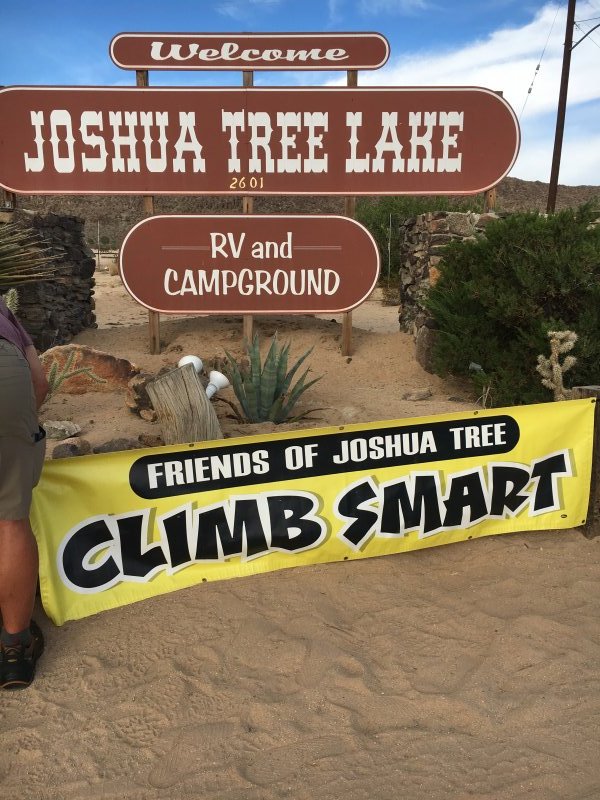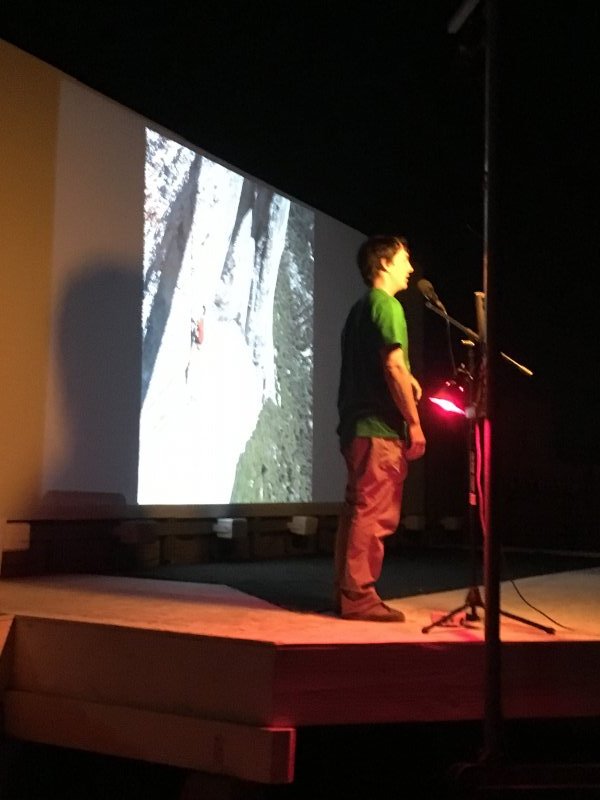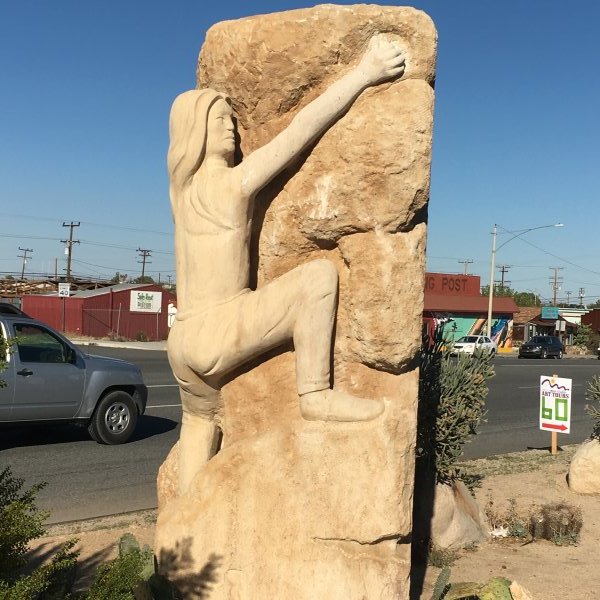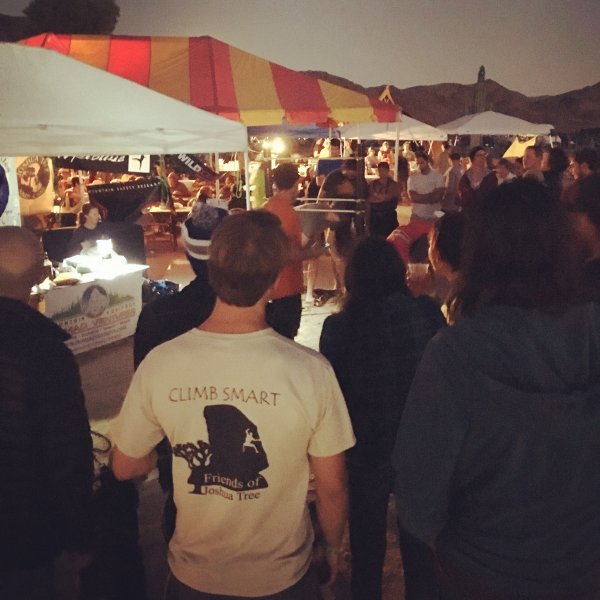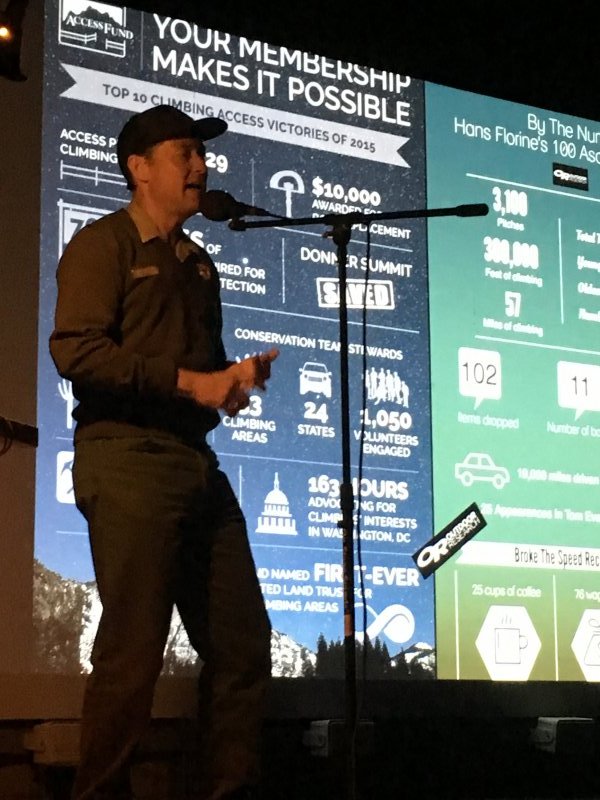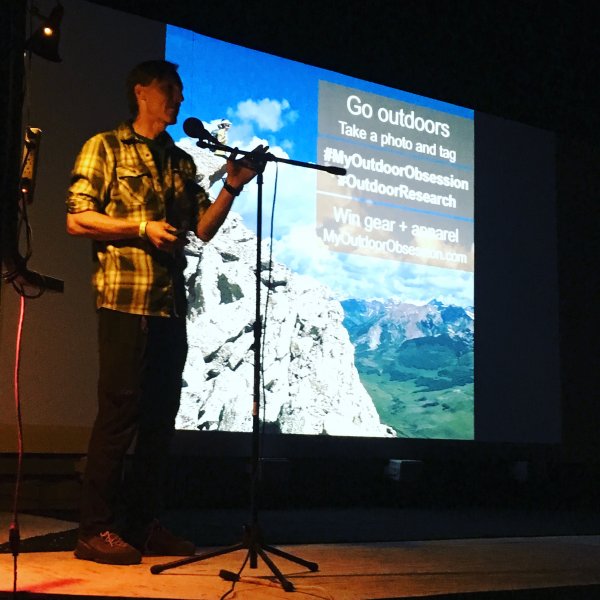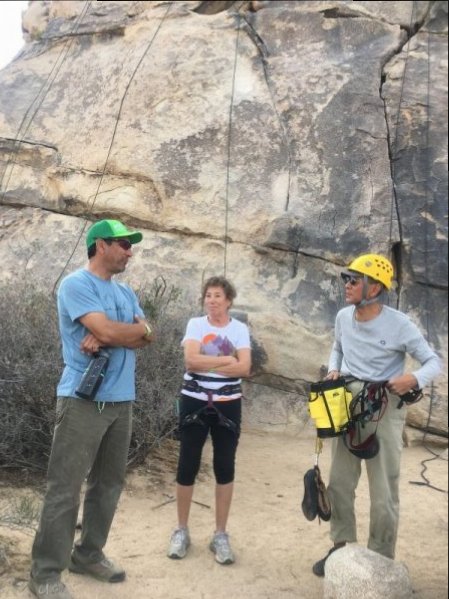 See Climb Smart 2017 DRAFT Schedule and Clinic Matrix (Don't print it out… NOT FINAL and changes are Guaranteed)
As funding becomes more of a challenge for all of us, FOJT is reaching out to you, our climbing community, for help. We are looking for knowledge on grant monies, endowment opportunities, donations, matching funds or work related charities. Employers could use our 501(c)(3) status for tax benefits. We need to find new revenue streams as we support more programs such as
H.A.R.P. (Hardware/Anchor Replacement Program)
In addition, capital improvements are a priority as Joshua Tree Search and Rescue will need a new vehicle in the next 5 to 7 years.
We ask that you do a little legwork for us: if you know of monies that might be available please make a few phone calls or emails and find us a contact person. We will take it from there. Tee us up at info@friendsofjosh.org or use our social stream DM's – facebook Friends Of Joshua Tree, twitter @JTreeFriends, or Instagram @joshuatreefriends
Thank you for your help and support!
Friends Of Joshua Tree.
Spring has Sprung in JTree!
This is the time of year when birds of prey in the Park build their nests and get very VERY sensitive about close by activity.
Please observe all posted closures, and know before you go. CLICK HERE to see the recent JTNP announcements, and also look for posted signage near crags before planning to climb. Areas to avoid at this time are Morongo Man area, as well as crags/routes in the Patagonia Pile and Wall of Biblical Fallacies areas.
THANK YOU for helping the climbing community be a great stewardship partner to the birds, and to the Park.
The Pics are posted, the surveys are done, and the season is well under way in Joshua Tree… but it's not too early to Save The Date for Climb Smart 2017.
Cut and Paste this into your 4K Digital Interactive Voice-Activated Robot Calendar ….
CLIMB SMART 2017, OCTOBER 13-15, 2017
(JTNP and Joshua Tree Lake Campground)
This year's event will sell out, so keep an eye on posts and our social stream (facebook = Friends Of Joshua Tree, and Climb Smart, twitter @JTreeFriends).
The NPS has initiated a boundary adjustment study that considers returning over 20,000 acres of land in the Eagle Mountain area back to the park. The draft document is out with a variety of alternatives with the majority of land to be returned currently under BLM Management.
See below for resources to better understand the alternatives proposed (4, currently). Take a look at these linked docs and maps… and then use the email JOTR
Joshua-Tree-National-Park-Boundary-Study-Fact-Sheet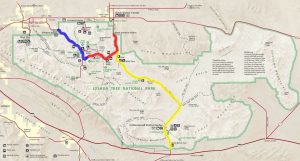 JOTR_EM_EA_Review_Newsletter_March_2016
Send comments via email to JOTR_Study@nps.gov
Please feel free to comment on this post to share your feelings about expanding the Park boundaries, what issues are important to consider, and how this can impact the local recreation economy of Joshua Tree. 
FOJT Board Of Directors
The National Park Service has released an updated draft of its wilderness management policies. The update covers provisions specific to climbing fixed anchors. Iconic climbing areas in the U.S., including Yosemite and wilderness climbing areas in Joshua Tree, would be governed by this new policy. The Access Fund is soliciting the input of the climbing community to inform our policy position on this critically important issue.
Background on the issue from Access Fund website
Let the AF know what your thoughts are… wilderness protection is a key component of the National Park's mission, remember, but so is allowing recreation on our public lands.  You are representing the climbing community so keep it clean…
KH for FOJT