Spring has Sprung in JTree!
This is the time of year when birds of prey in the Park build their nests and get very VERY sensitive about close by activity.
Please observe all posted closures, and know before you go. CLICK HERE to see the recent JTNP announcements, and also look for posted signage near crags before planning to climb. Areas to avoid at this time are Morongo Man area, as well as crags/routes in the Patagonia Pile and Wall of Biblical Fallacies areas.
THANK YOU for helping the climbing community be a great stewardship partner to the birds, and to the Park.
The Pics are posted, the surveys are done, and the season is well under way in Joshua Tree… but it's not too early to Save The Date for Climb Smart 2017.
Cut and Paste this into your 4K Digital Interactive Voice-Activated Robot Calendar ….
CLIMB SMART 2017, OCTOBER 13-15, 2017
(JTNP and Joshua Tree Lake Campground)
This year's event will sell out, so keep an eye on posts and our social stream (facebook = Friends Of Joshua Tree, and Climb Smart, twitter @JTreeFriends).
November 22, 2016 · Posted in
Archives
,
Events
,
General
,
News
·
Comments Off

on Climb Smart energy continues at Reel Rock, courtesy of Gear Coop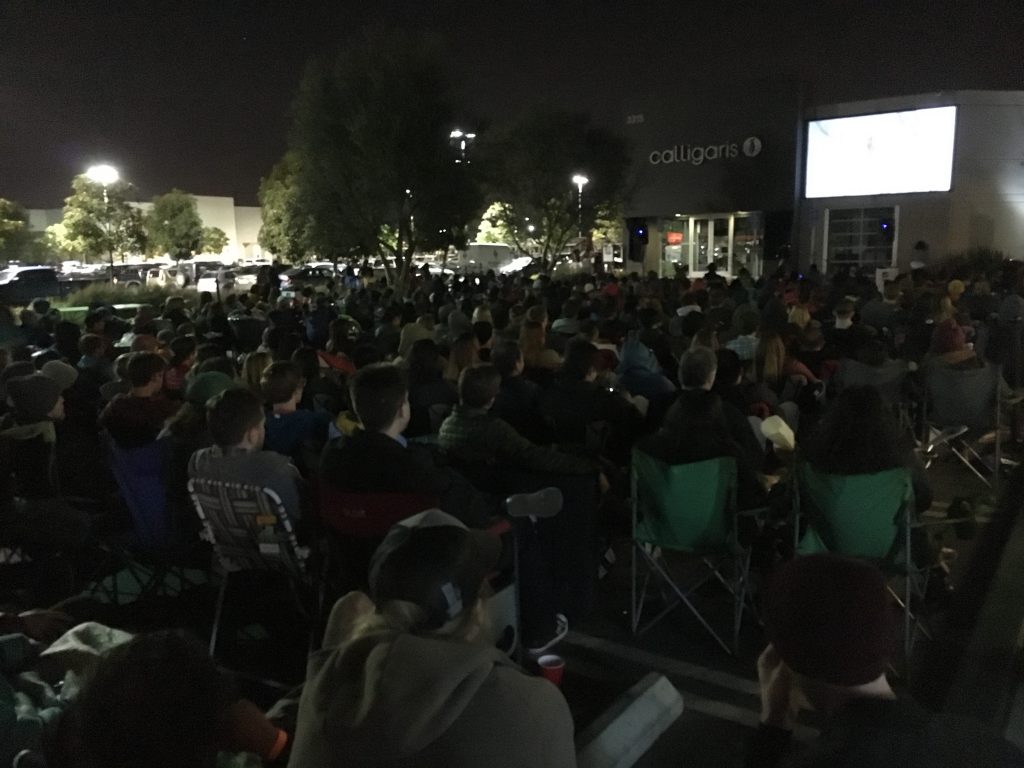 Last week the Reel Rock 11 Tour came to Costa Mesa, CA. Huge thanks to Gear Coop for hosting another awesome Reel Rock Film Tour to benefit the climbing community and FOJT. Rock On! Their support will go toward supporting JOSAR for calendar 2017, the bolt replacement project in Joshua Tree known as HARP, and the operations of FOJT keeping the lights on (well not real lights, we don't have an office or anything). Thanks to the whole climbing community who helps us do our work.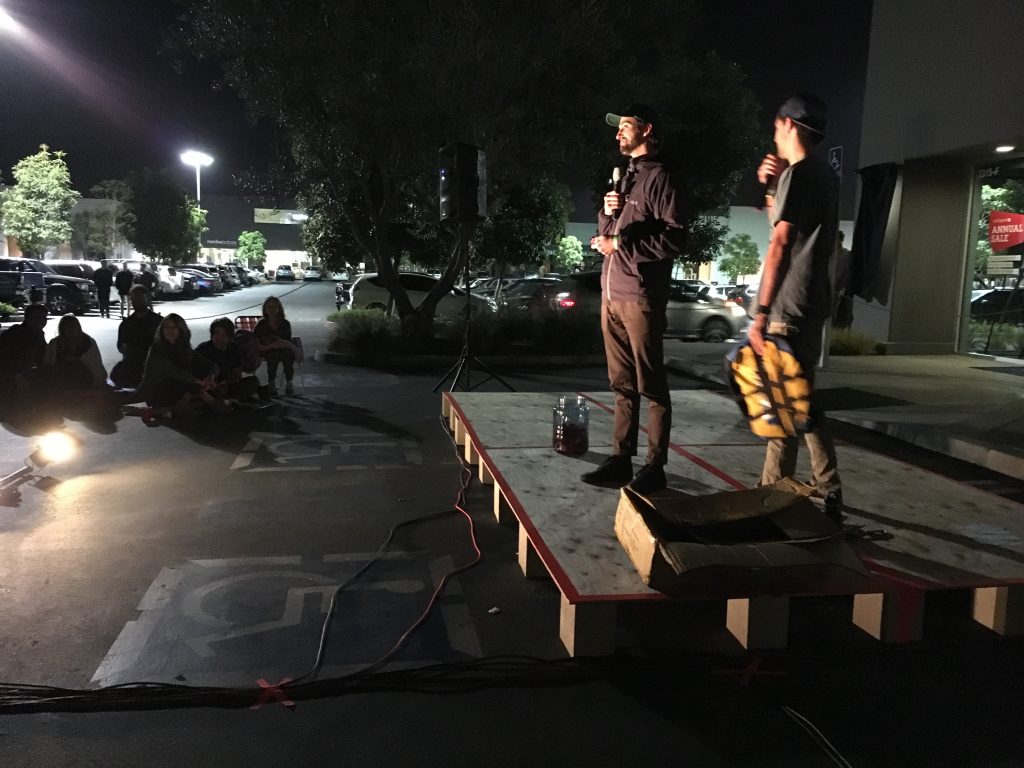 For the first time in 20 years, the FOJT Climb Smart event has sold out for full weekend passes. THANK YOU to all of you supporters out there for your crucial support of local climbing advocacy!
There are still some tickets available for our Friday and Saturday night events that include pro athlete presentations and a special screening of Jeff Lowe's Metanoia (Friday night only).
FOJT BOARD OF DIRECTORS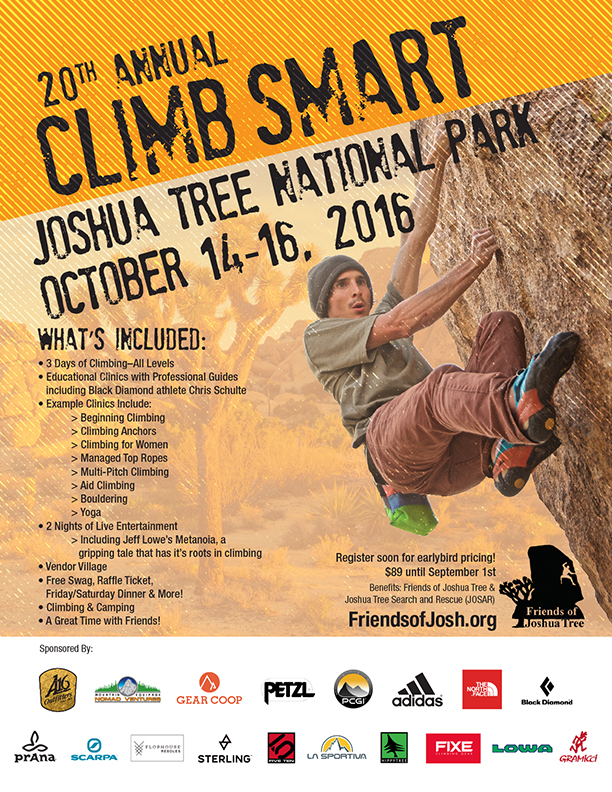 JUST ADDED- Thanks to our sponsoring brands and insider connections, Top climbing athletes
Peter Croft, Hans Florine, Brad Gobright, Chris Schulte
and
Rob Mulligan
are confirmed to anchor Climb Smart 2016! We still have a few tickets left for the 20th staging of this super-fun kickoff to the climbing season in Josh. Join us for a value-packed weekend of education, inspiration and celebration, all in support of a great cause as all proceeds benefit 
JOSAR
, Friends Of Joshua Tree and 
Access Fund
.
The link for tickets and for more information is:
https://fojt-climb-smart-2016.eventbrite.com
(you'll need to click on 'Buy Tickets' to get all the info… don't worry no payment needed until the very end)
Below are pics of last year's event… check it out! Find more pics on our Gallery Tab above.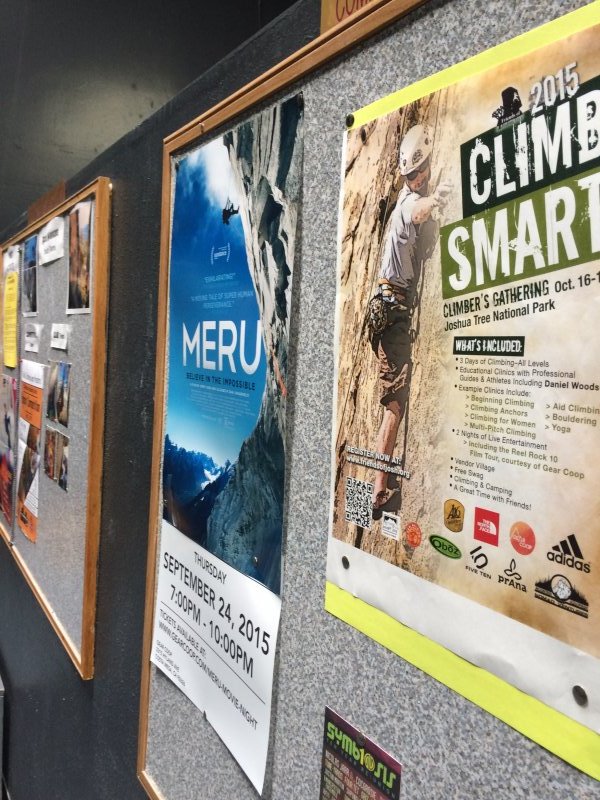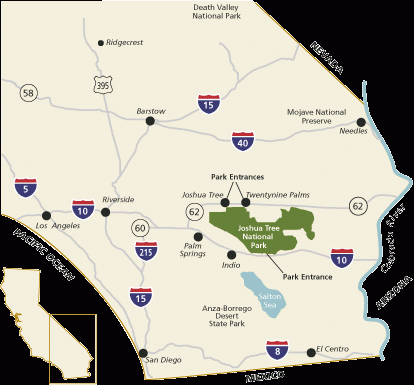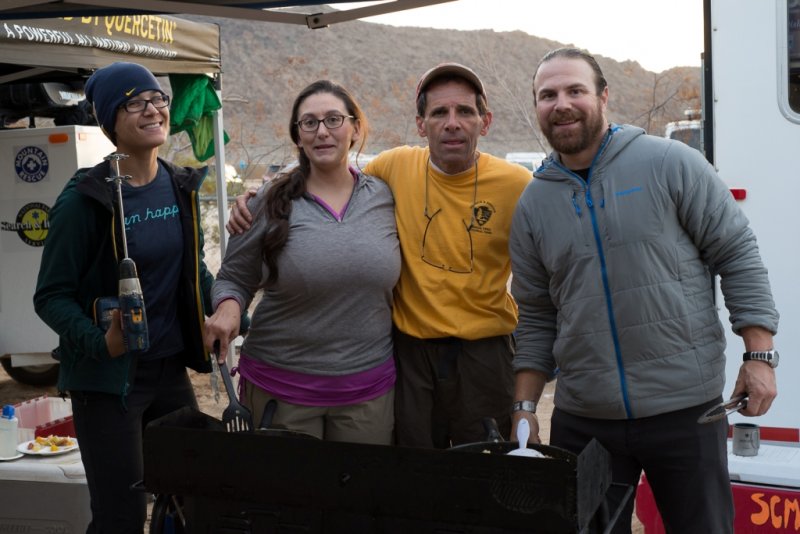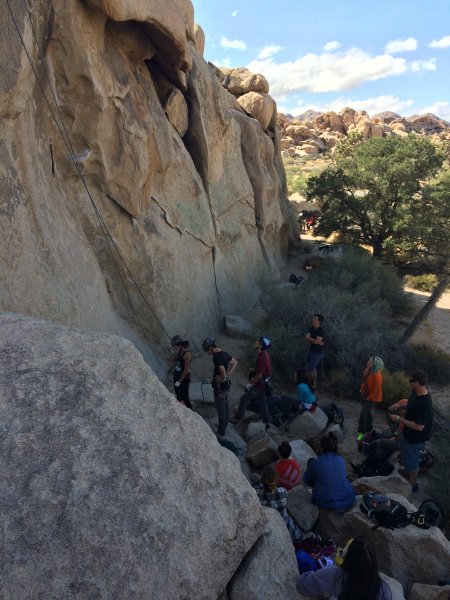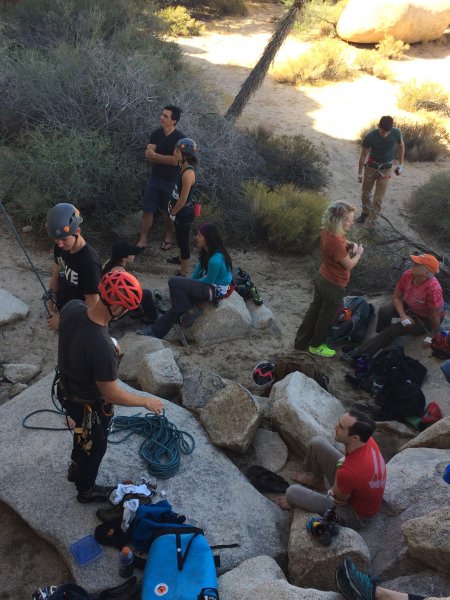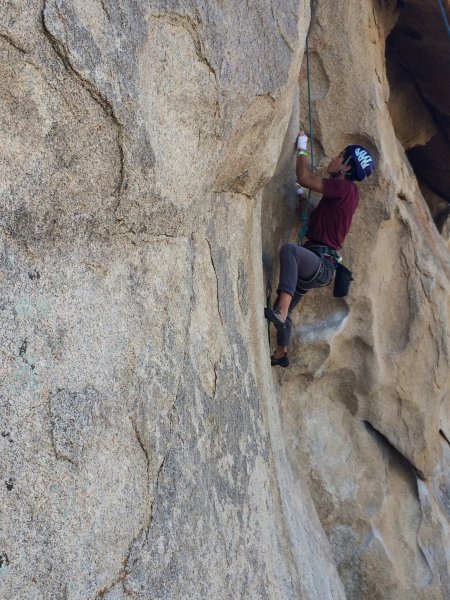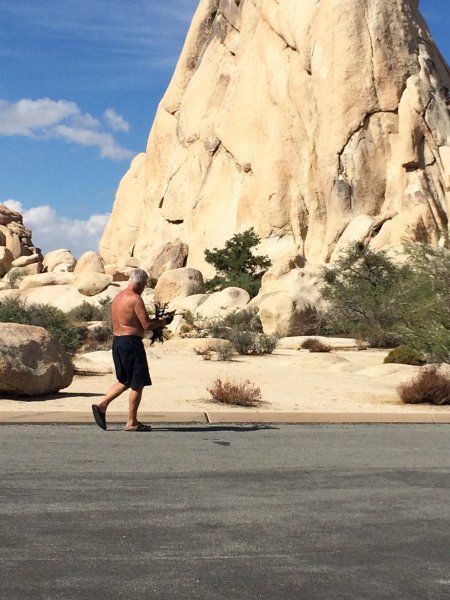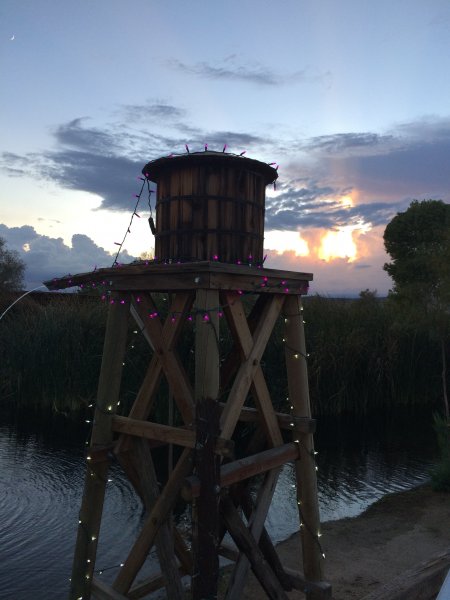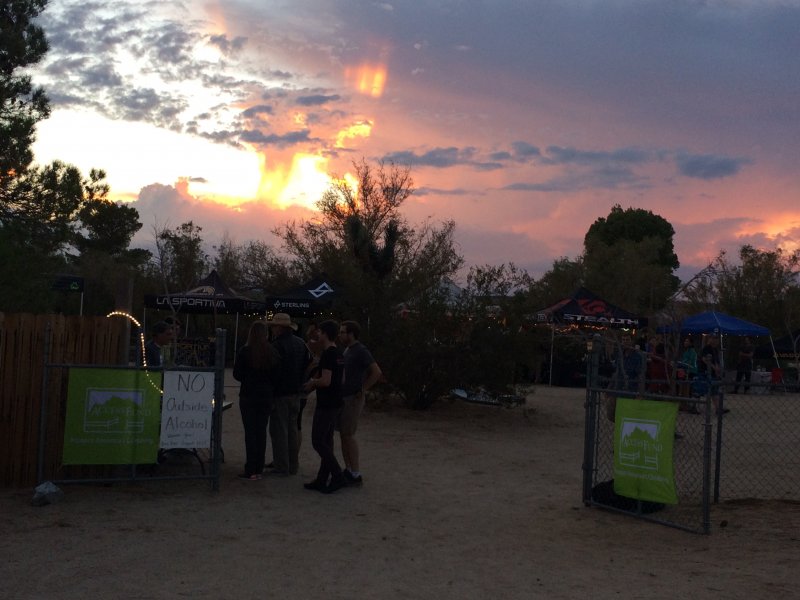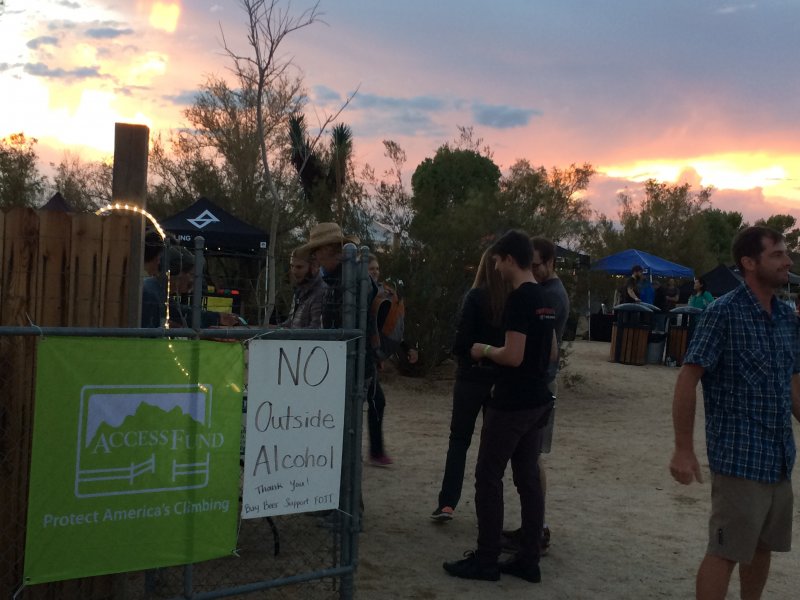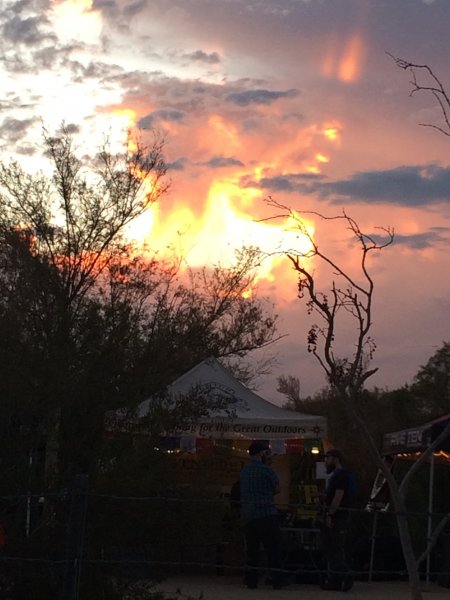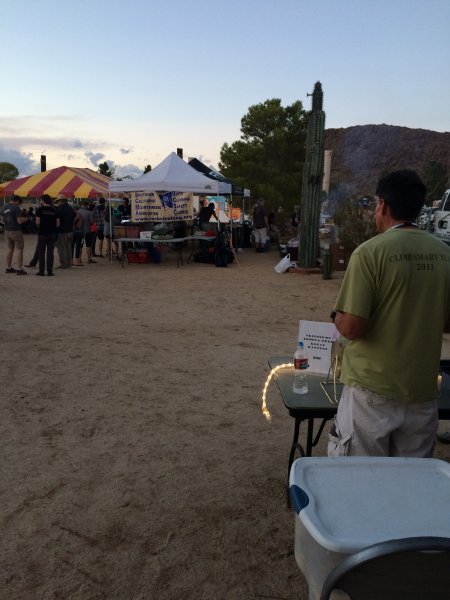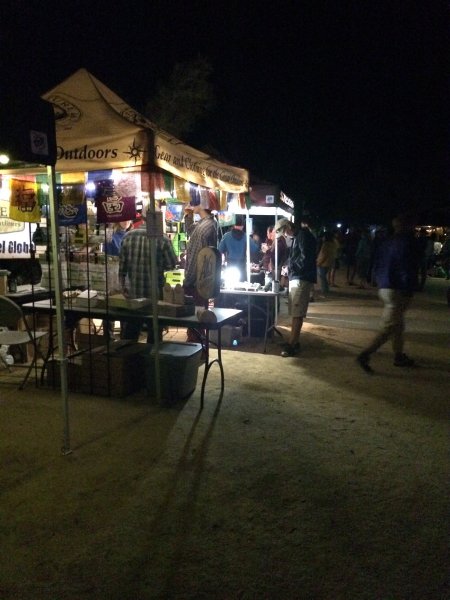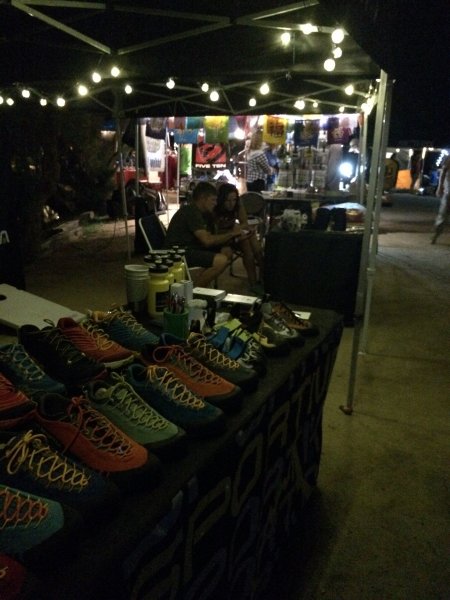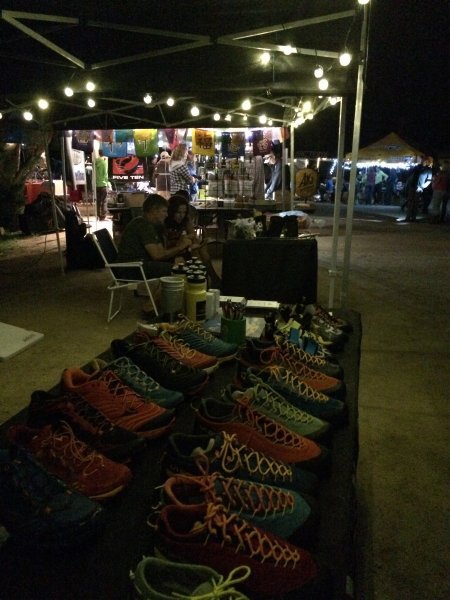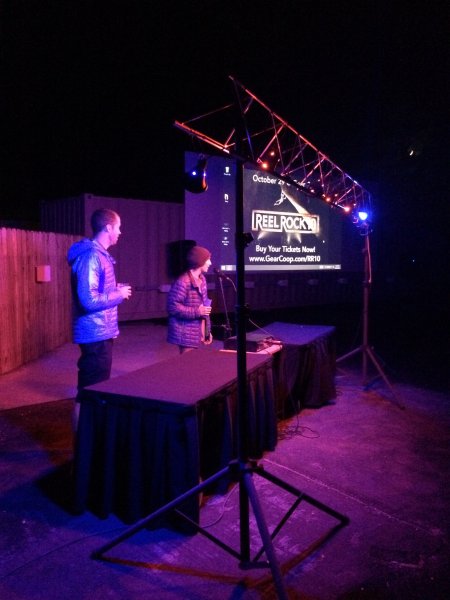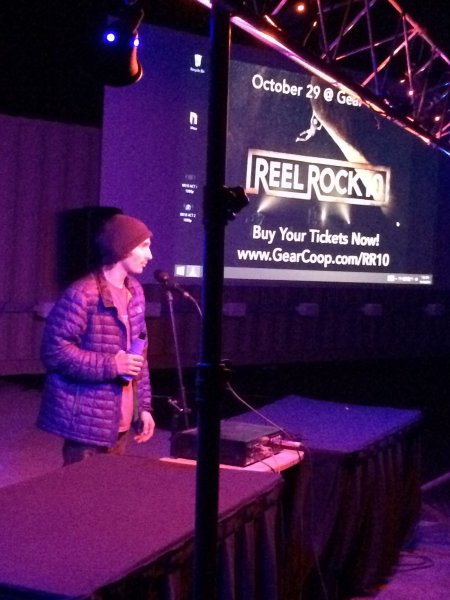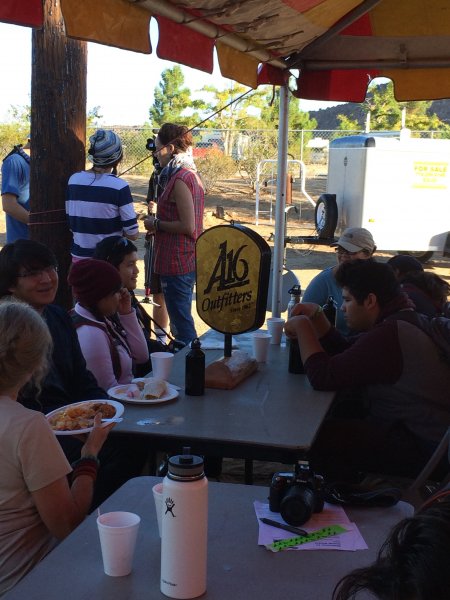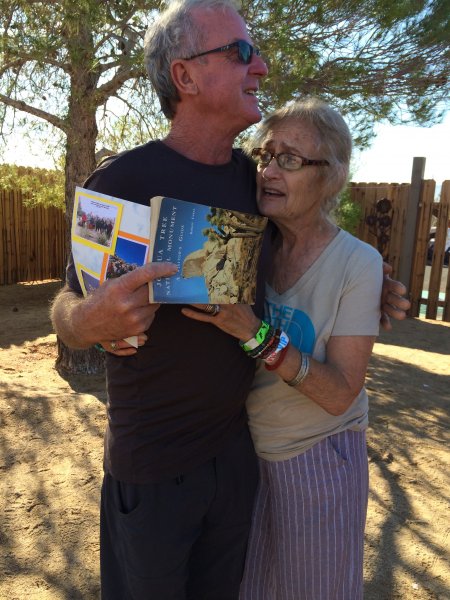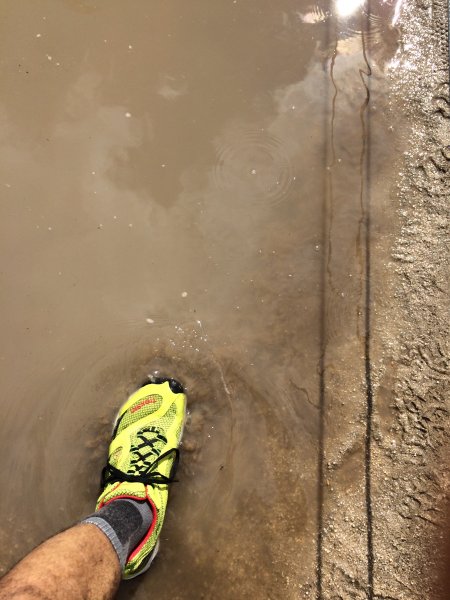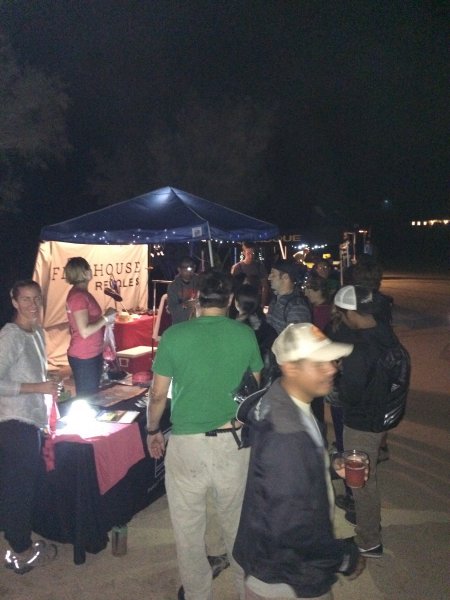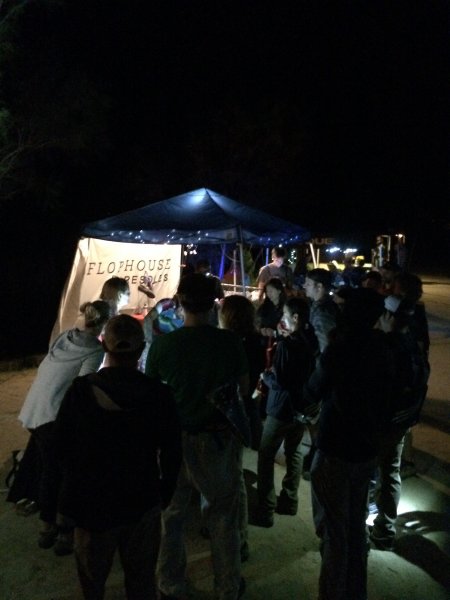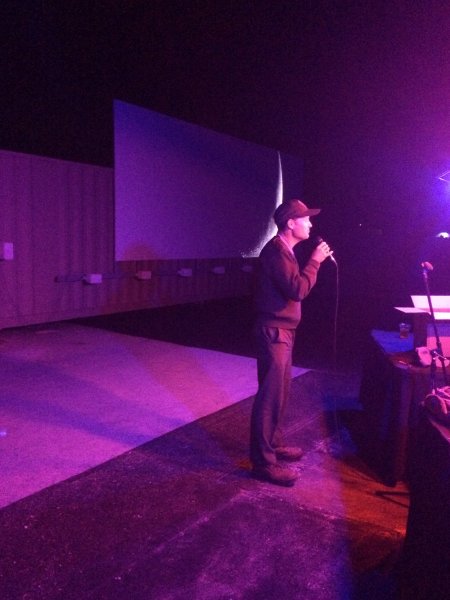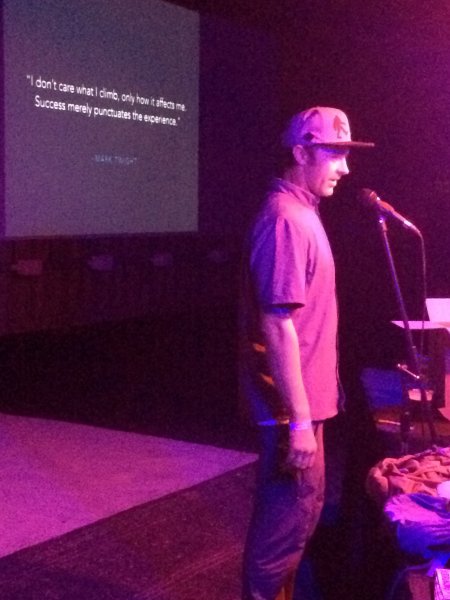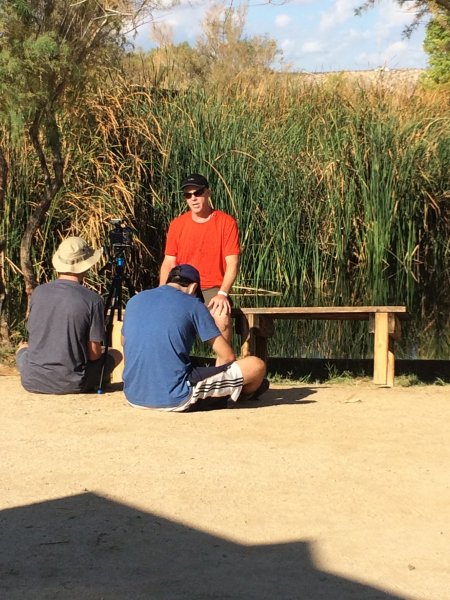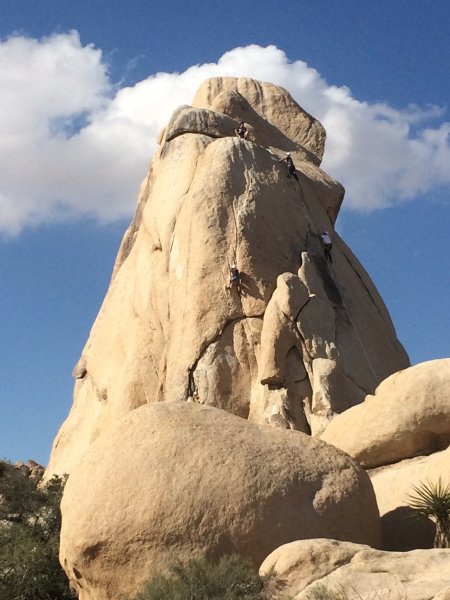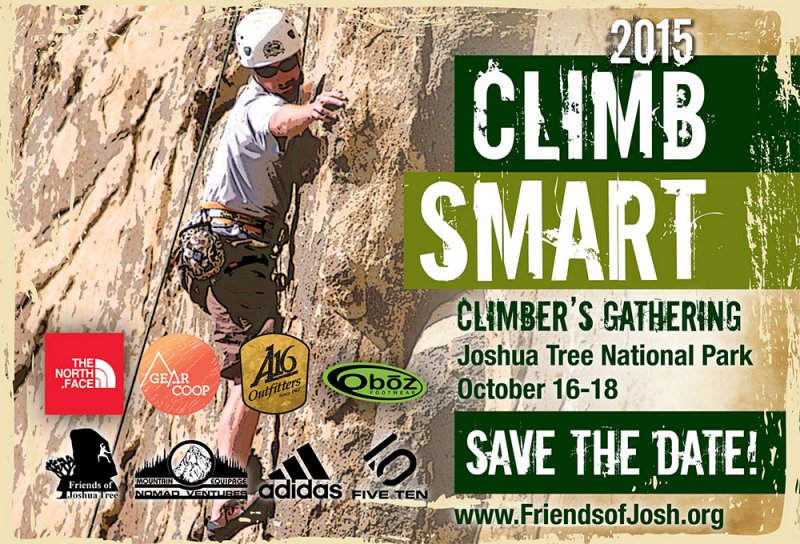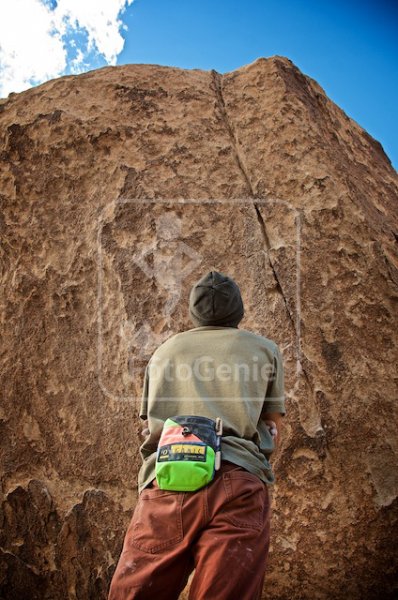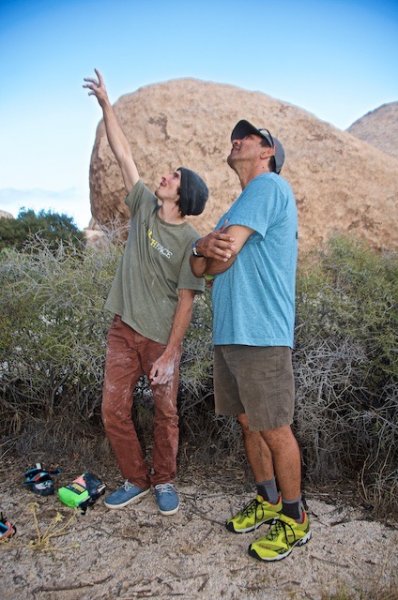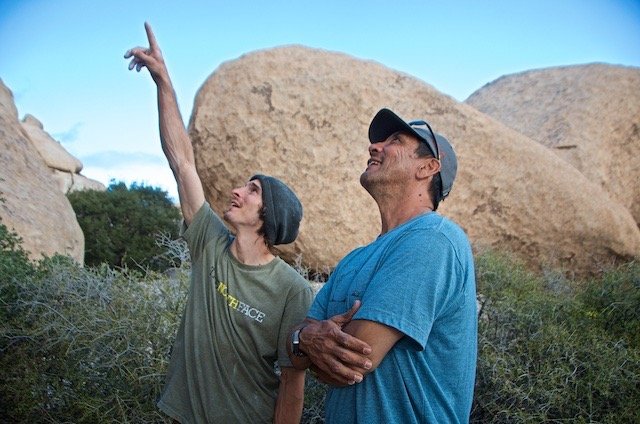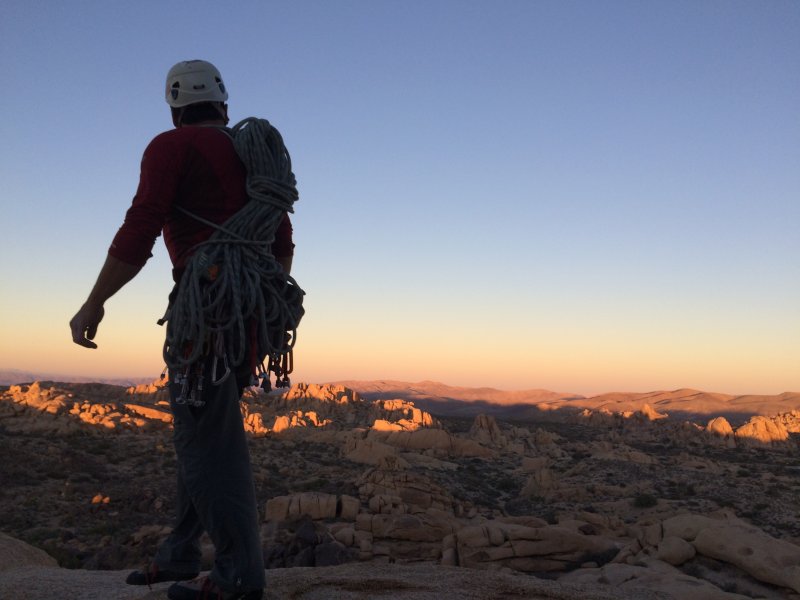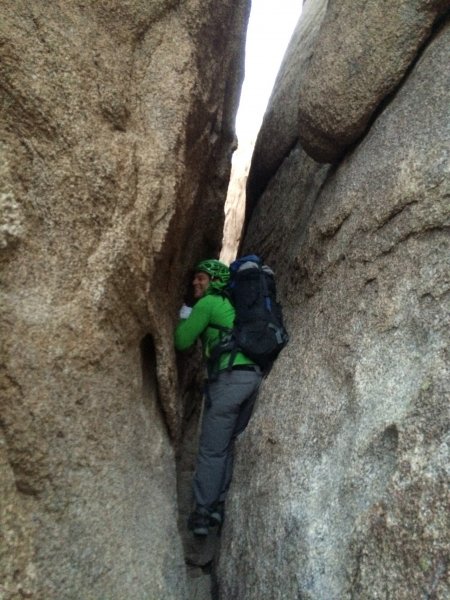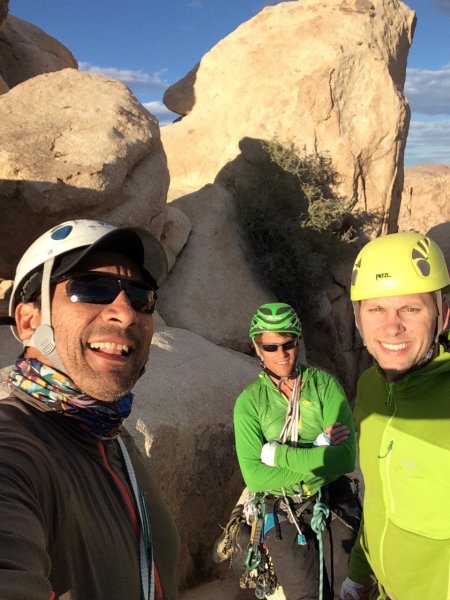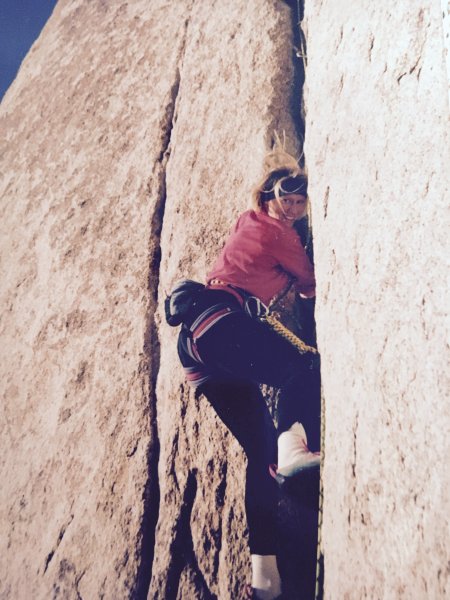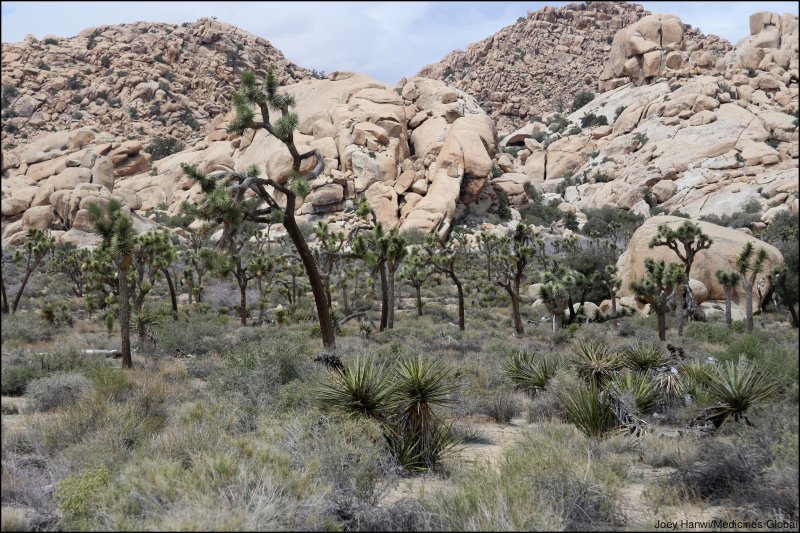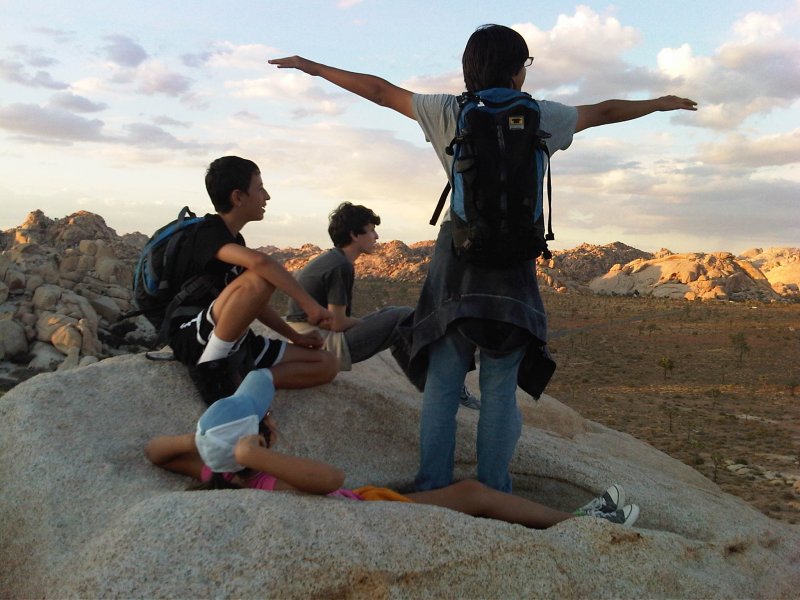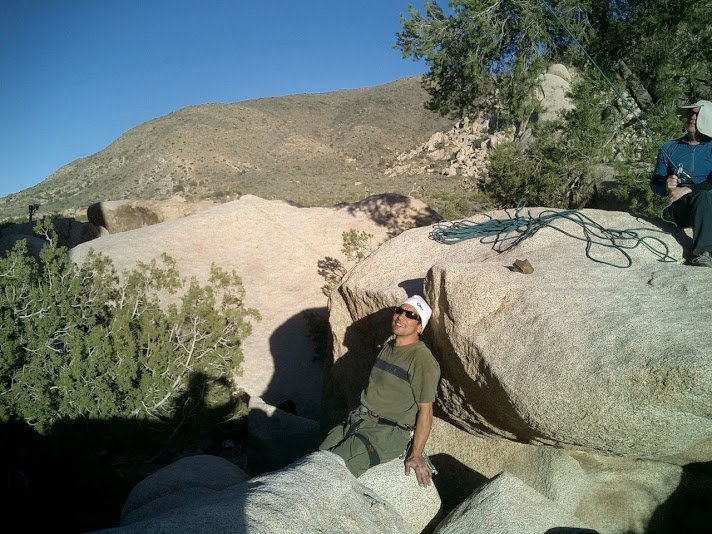 Thank you for your interest and support! FOJT Board of Directors
One of the most critical components of Climb Smart events is the support we get from local and regional organizations… this support stretches from guiding organizations and certified guides to organizations connecting climbers in the region. In a few weeks we will come together once again (October 16-18 weekend) to kick off the climbing season with celebration, education, stewardship and plain old fun.
One of the most relied on and valuable partners of Climb Smart is the SCMA (Southern California Mountaineers Association). This group anchors the kitchen setup, along with JOSAR, and brings the amazing breakfast to life on Saturday and Sunday of Climb Smart weekend. For a requested donation of $5, Climb Smart attendees enjoy a morning feast to power their days in the Park, learning and reinforcing technique and skills for adventure climbing in Joshua Tree. (Dinners are already included in the Registration, FYI).
Here's a link to an article and images from past Climb Smart events… give them a visit and make sure to say THANKS when you see them on site later this month!
Thanks to all of you supporting Climb Smart 2015. The event is going to be amazing… if you need to register still, now is the Time! (It's filling up quickly, and it's limited space)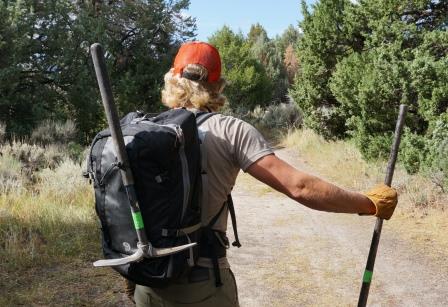 Access Fund, in partnership with a host of climbing advocacy groups, is putting on 3 Climbing Stewardship Trainings this year. The first event is 
May 17

-21 in Yosemite National Park.
There will be presentations by the Yosemite Climbing Rangers, the Yosemite Climbing Stewards, and Leave No Trace.
Ty Tyler, Stewardship Director of Access Fund, says "We have space for about 40 folks and I've filled just over 1/2 so far." Get on board for some hands-on advocacy, education and great network-building in Yosemite!
There's also one in Salt Lake mid-June and the Red River Gorge in Sept. 
Ty says, "Its going to be a great event; the NPS staff are excited and we will hopefully gain more momentum for stewardship at our climbing areas."
HERE
 is the registration page as well.
CONTACT INFO TO GET INVOLVED
Ty Tyler
Stewardship Director | Access Fund
Tucson, AZ
Where's the Conservation Team? Find out here 
There are several temporary closures to climbing areas on the Park… please click the link below to get more detail, but the short list of closures includes
Rock Climbing Routes
Energy Crisis, on the east side of Little Hunk formation
The Schwarzenegger Wall, at the north end of Rockwork Rockformation
Zombie Woof Rock formation
The Maverick Boulder formation
Bouldering Problems
Pictograph Boulder, at the base of Queen Mountain
Shindig, on Indian Cave Boulder
Lonely Stones Area #3
The Shipwreck formation
The entire Indian Wave Boulders circut, except for Native Arete
Wormholes, in The Underground
Thanks for being aware and staying away from sensitive raptor nesting sites this spring.