Climber Alert- a new active nest has been verified on an aspect of Saddle Rocks. Please respect the closure as nesting/fledging occurs this Spring. Spread the word, and Thanks.
The Pics are posted, the surveys are done, and the season is well under way in Joshua Tree… but it's not too early to Save The Date for Climb Smart 2017.
Cut and Paste this into your 4K Digital Interactive Voice-Activated Robot Calendar ….
CLIMB SMART 2017, OCTOBER 13-15, 2017
(JTNP and Joshua Tree Lake Campground)
This year's event will sell out, so keep an eye on posts and our social stream (facebook = Friends Of Joshua Tree, and Climb Smart, twitter @JTreeFriends).
This past weekend nearly 400 climbers gathered in Joshua Tree to learn and refresh skills taught by pros, get inspired by presentations and conversation, and give back to the Park at Climb Smart 2016. This 20th staging of the event was the largest ever and was the first ever to reach sold out status. The event is the single fund-raiser of the year for FOJT in support of JOSAR, HARP (rebolting initiative in JTNP), Climbers' Coffee, the Access Fund and other initiatives throughout the year that protect climbing access and manage constructive dialogue with land management agencies, the conservation community and the outdoor recreation industry. We hope you support our sponsors and guiding organizations, as well as the independent specialty retailers and local Joshua Tree businesses, that are at the root of a healthy climbing ecosystem and industry.
A few pics here, but most are getting posted to the Climb Smart facebook page 
OR the Friends Of Joshua Tree facebook group.
HUGE Thanks to all of you who contributed as a volunteer, guide, organizer, retailer, pro climber, chef, sponsor, brand representative, host, teacher and participant. The community came together around education and stewardship, and plain old-fashioned fun to kick off the JTree climbing season. Climb safe and Climb Smart this year… and thanks again for the amazing support!
JUST ADDED- Thanks to our sponsoring brands and insider connections, Top climbing athletes
Peter Croft, Hans Florine, Brad Gobright, Chris Schulte
and
Rob Mulligan
are confirmed to anchor Climb Smart 2016! We still have a few tickets left for the 20th staging of this super-fun kickoff to the climbing season in Josh. Join us for a value-packed weekend of education, inspiration and celebration, all in support of a great cause as all proceeds benefit 
JOSAR
, Friends Of Joshua Tree and 
Access Fund
.
The link for tickets and for more information is:
https://fojt-climb-smart-2016.eventbrite.com
(you'll need to click on 'Buy Tickets' to get all the info… don't worry no payment needed until the very end)
Below are pics of last year's event… check it out! Find more pics on our Gallery Tab above.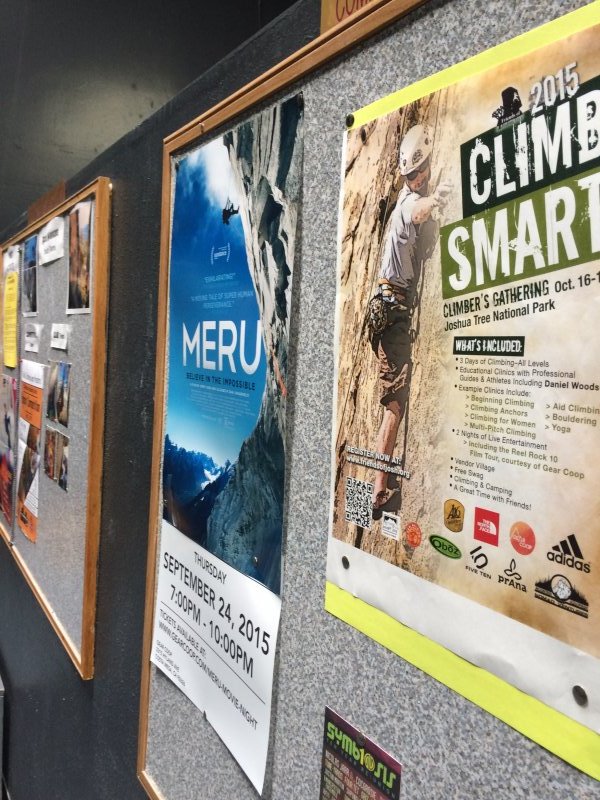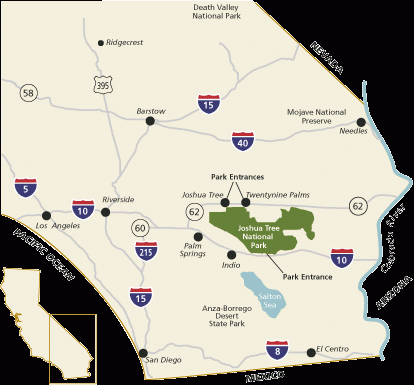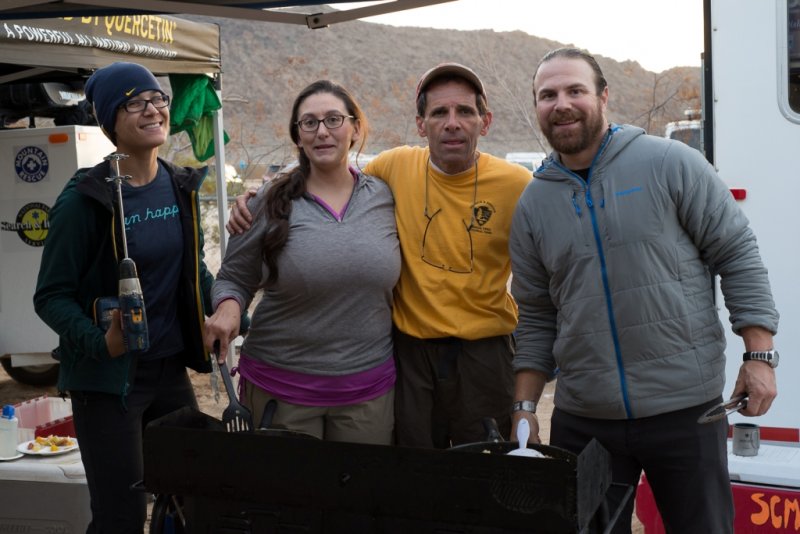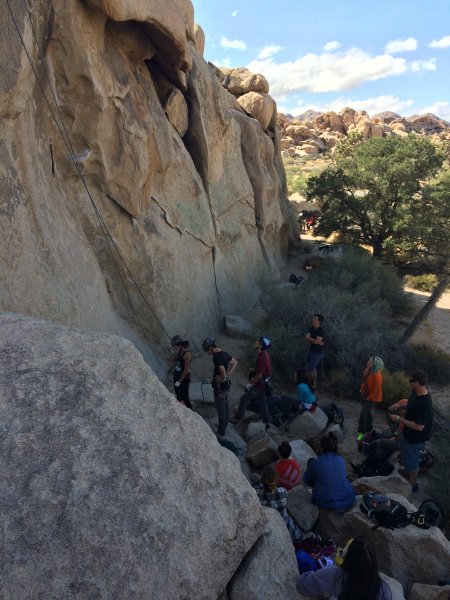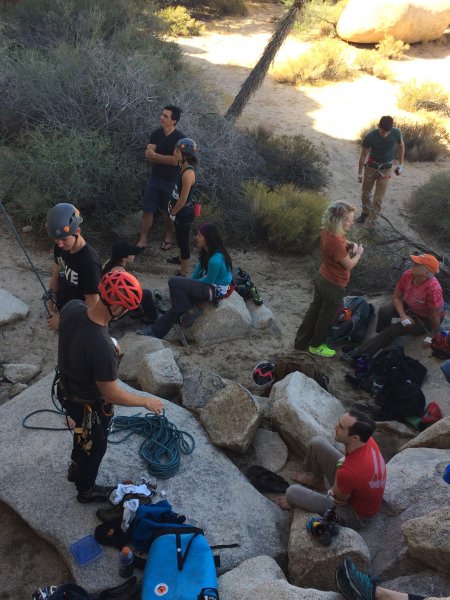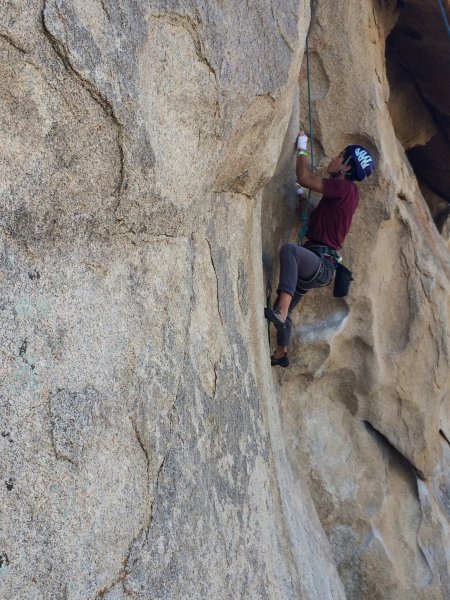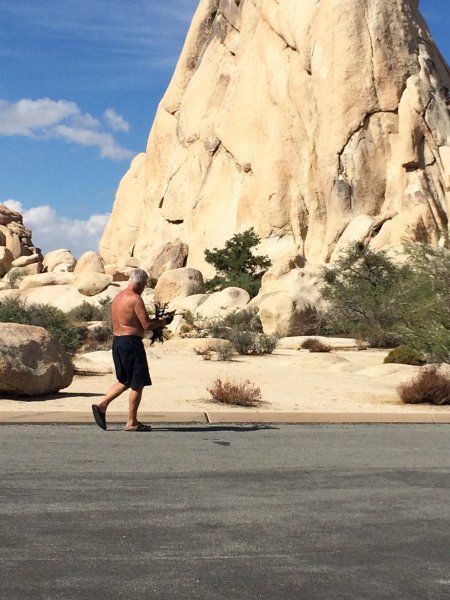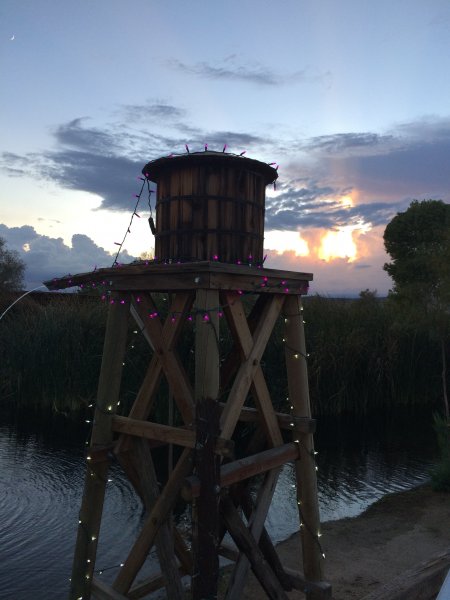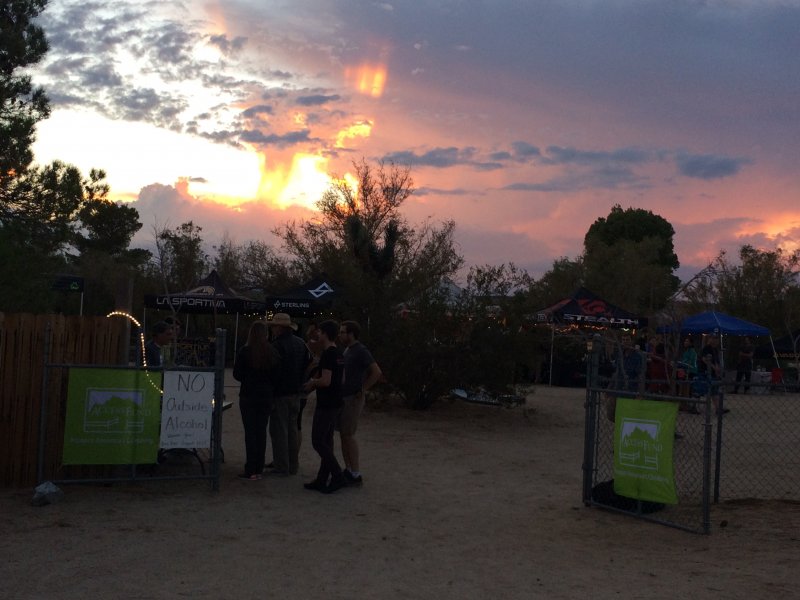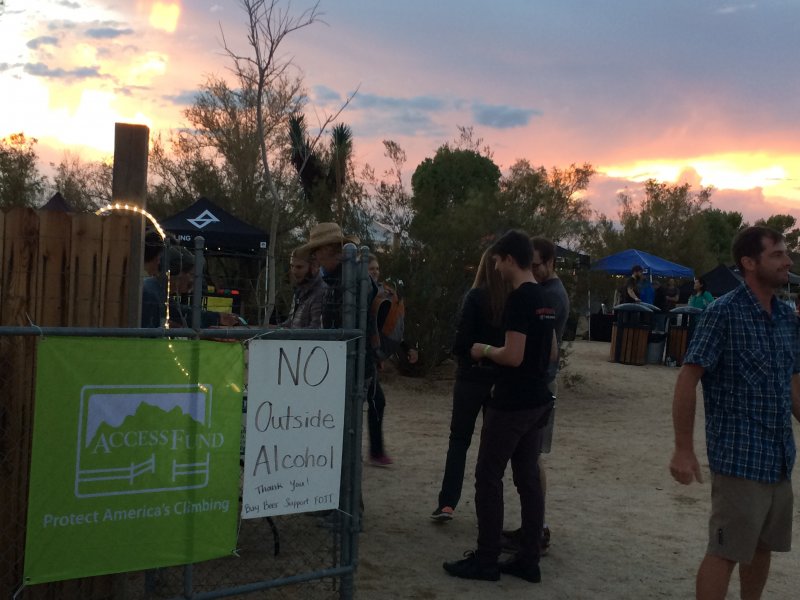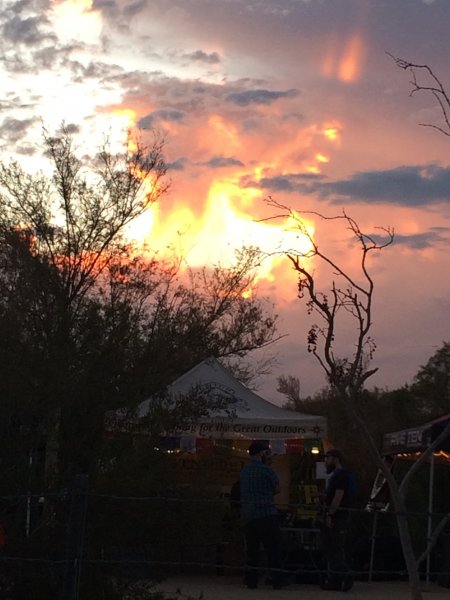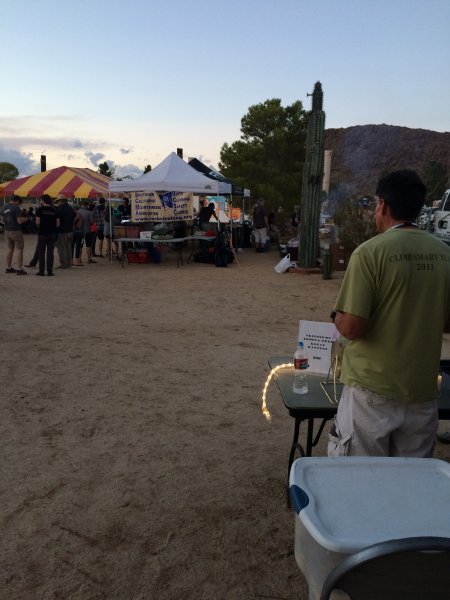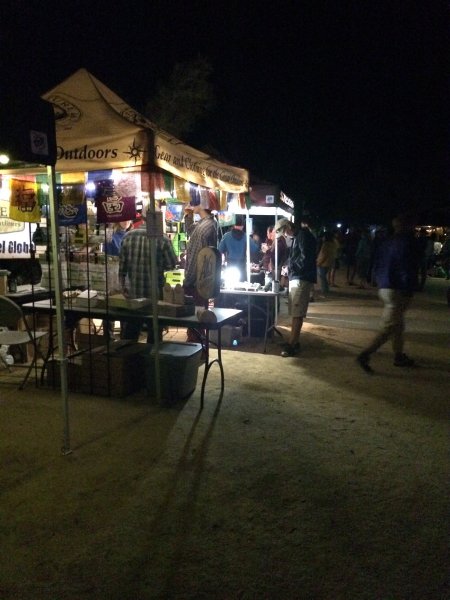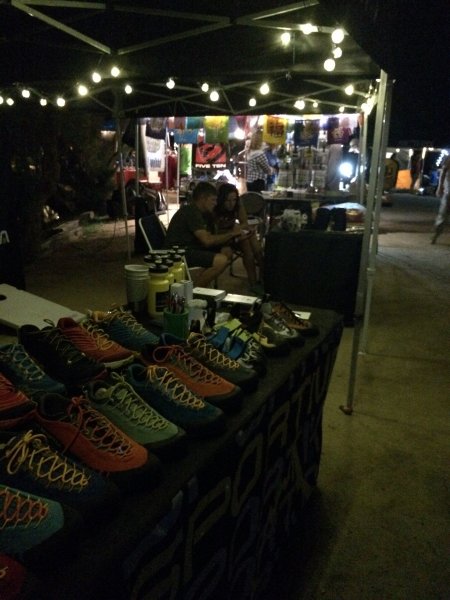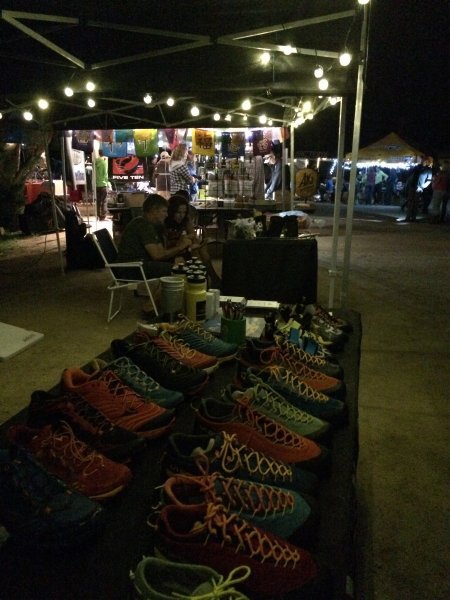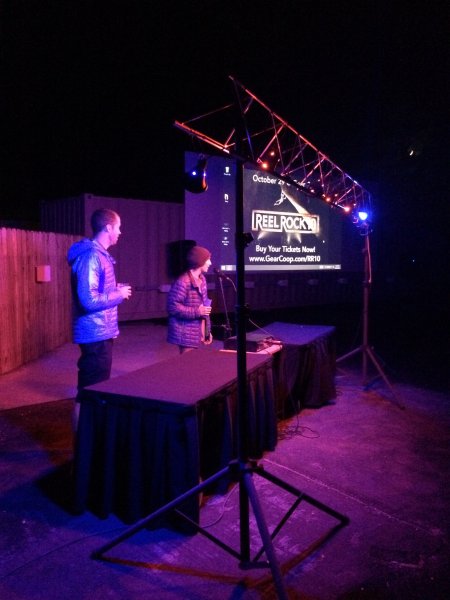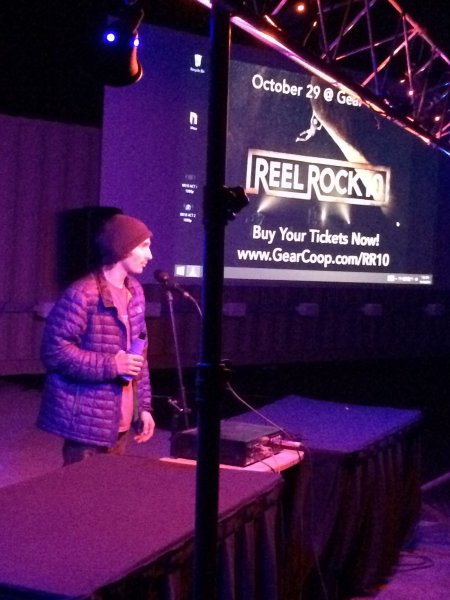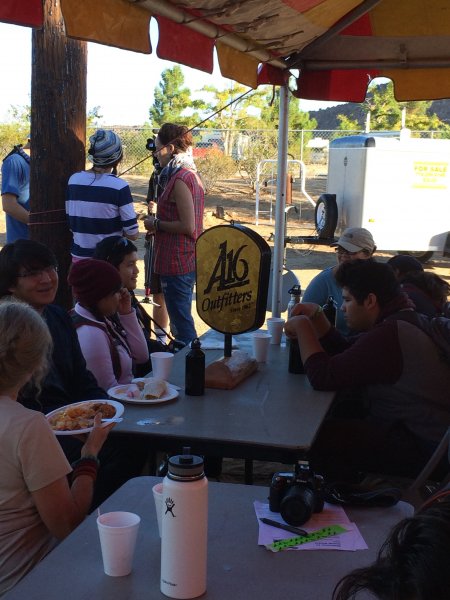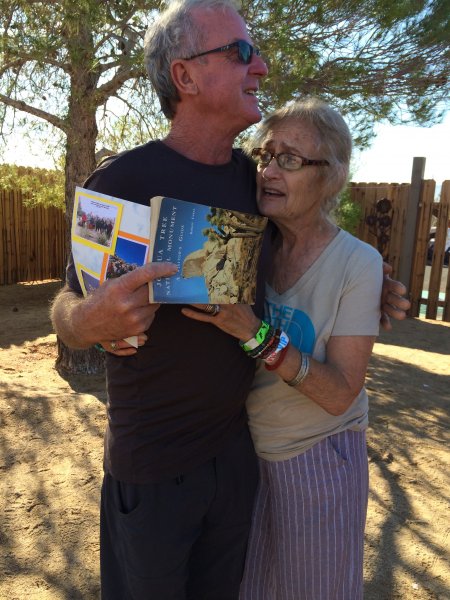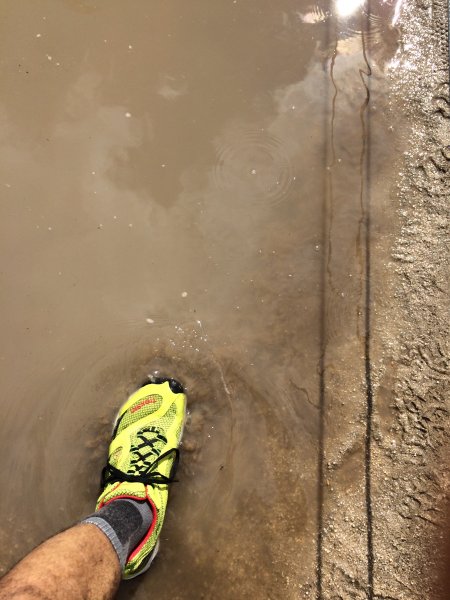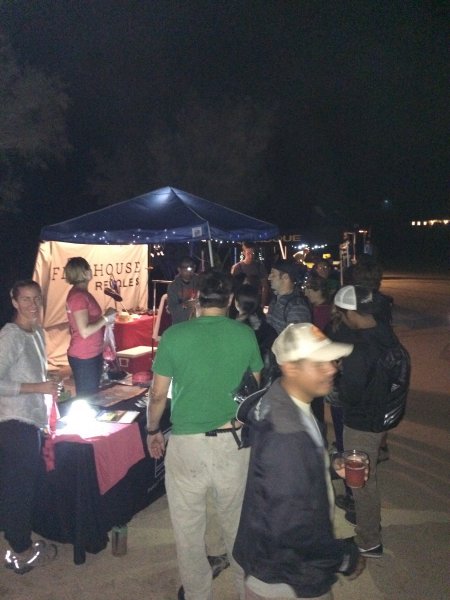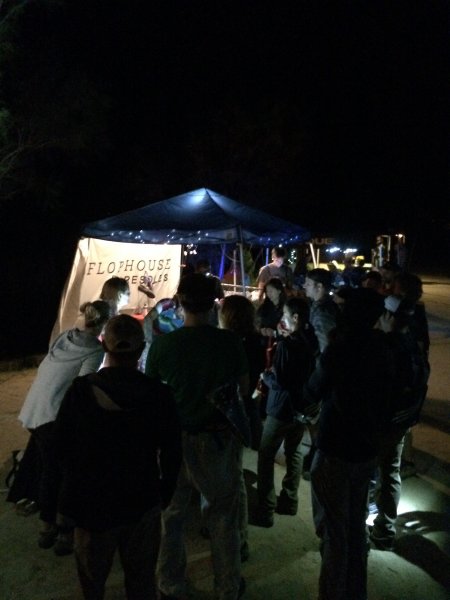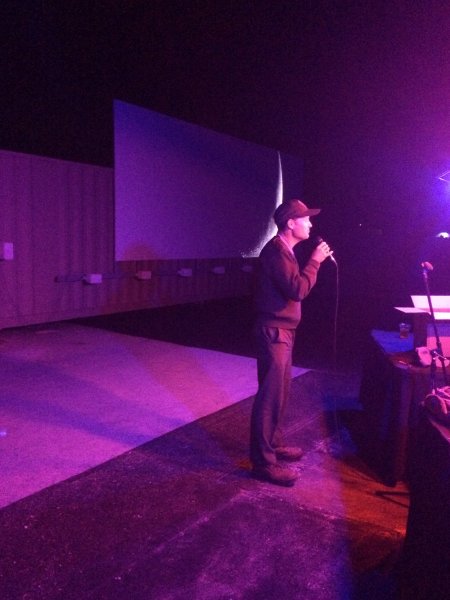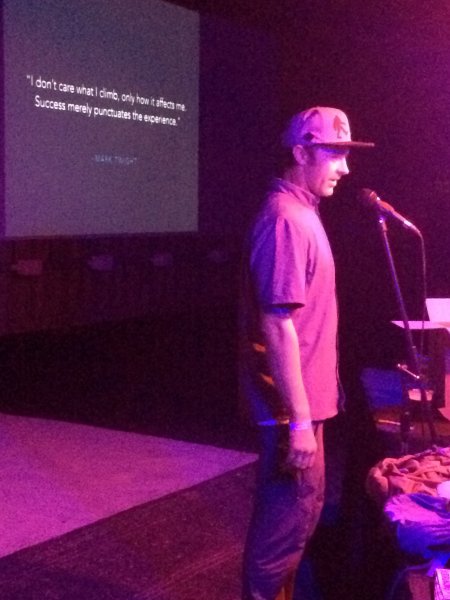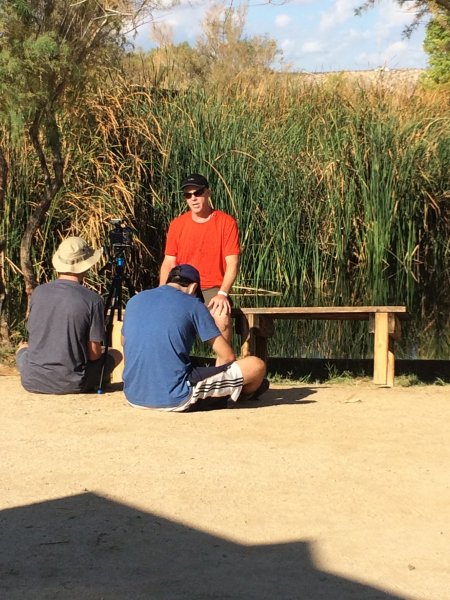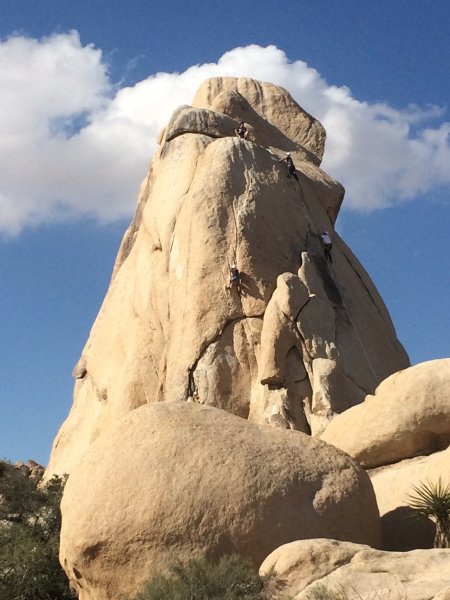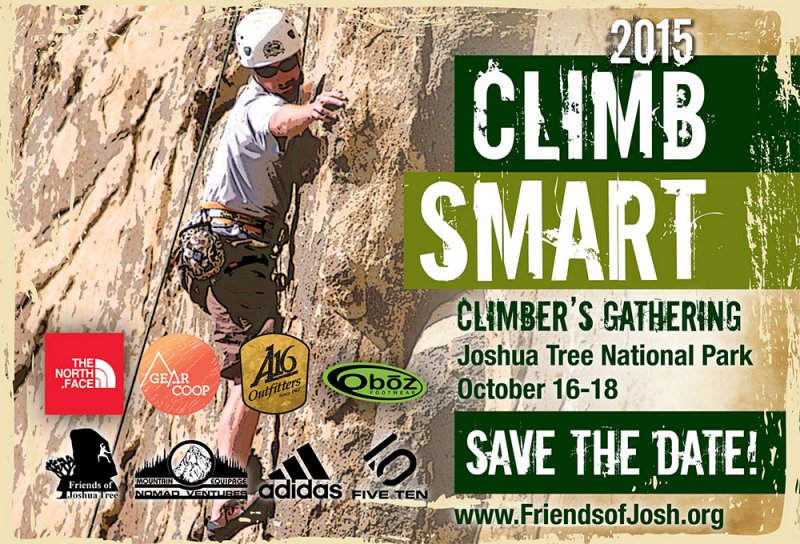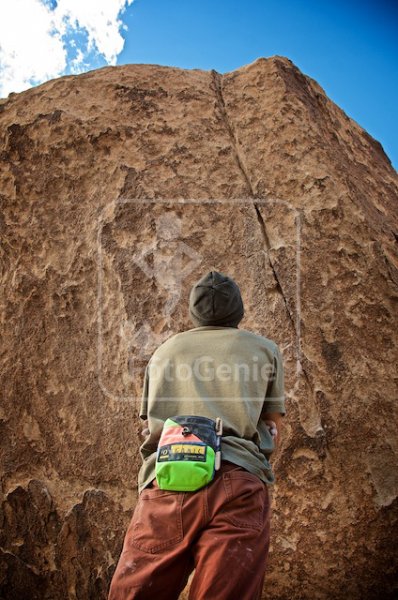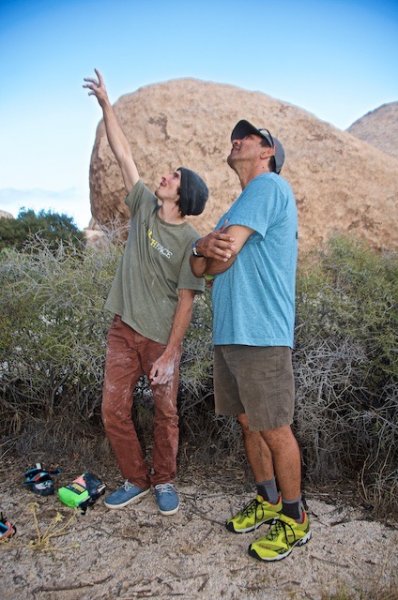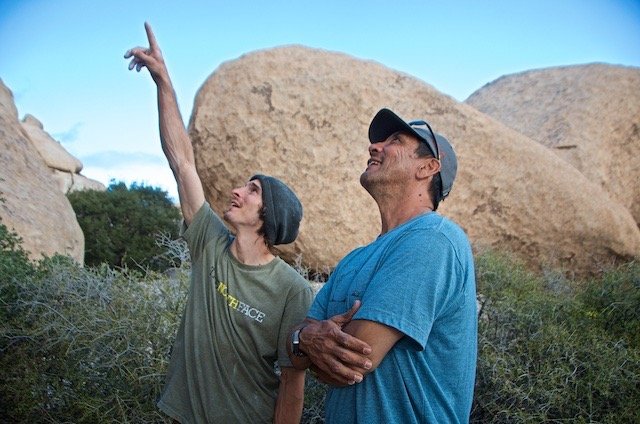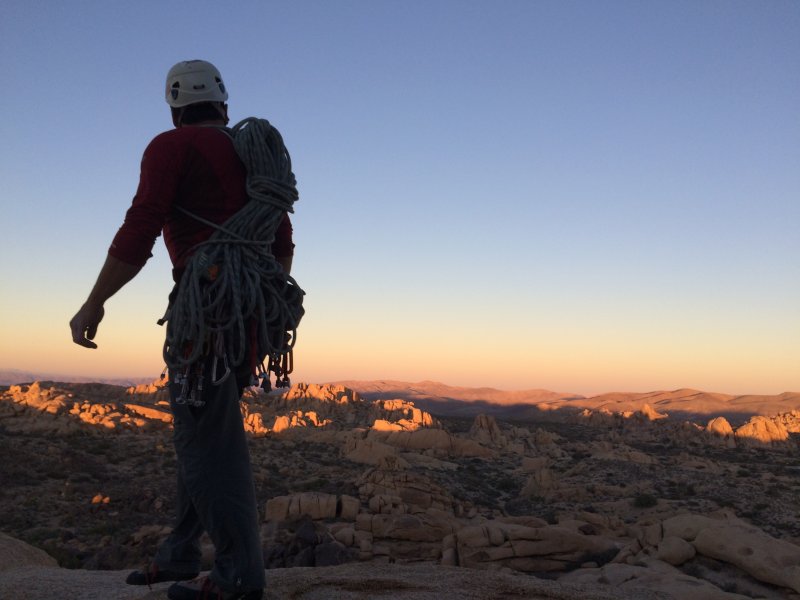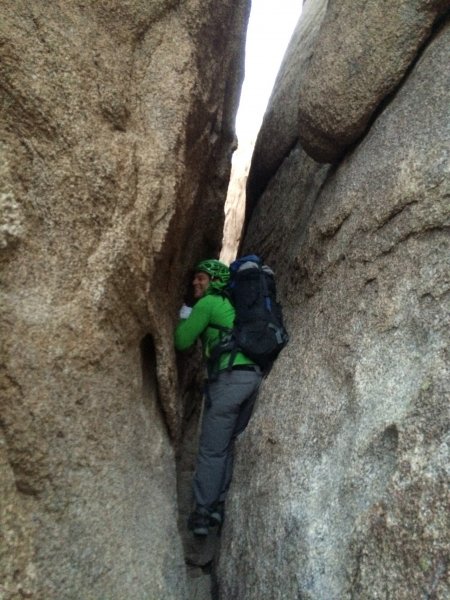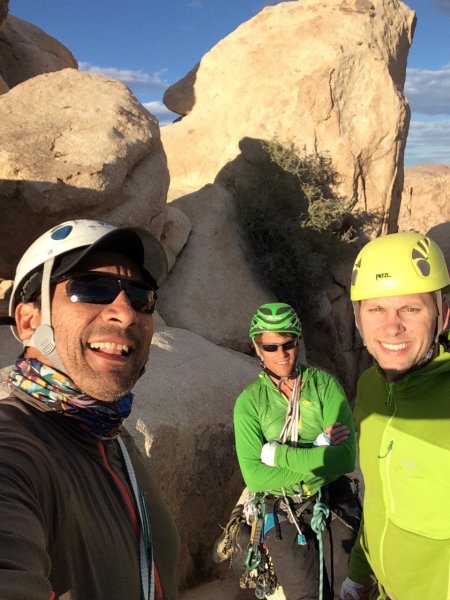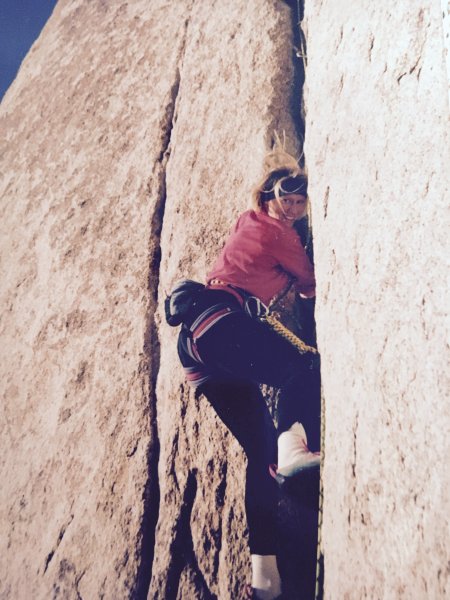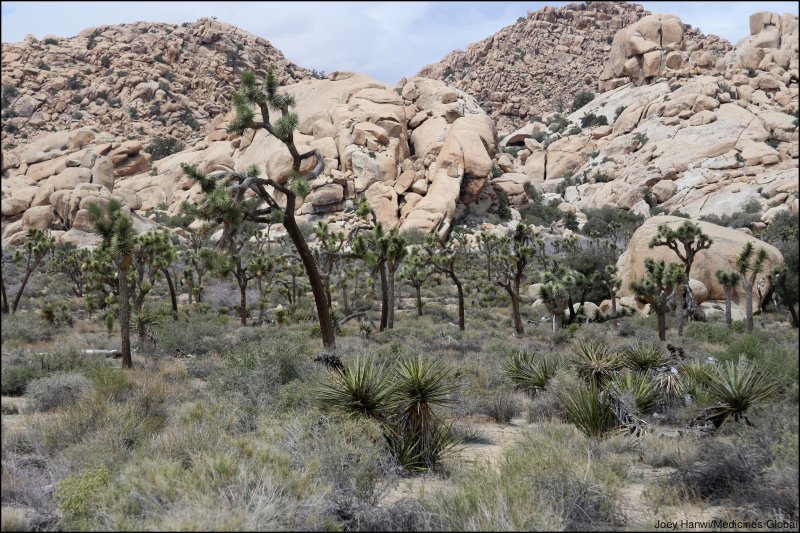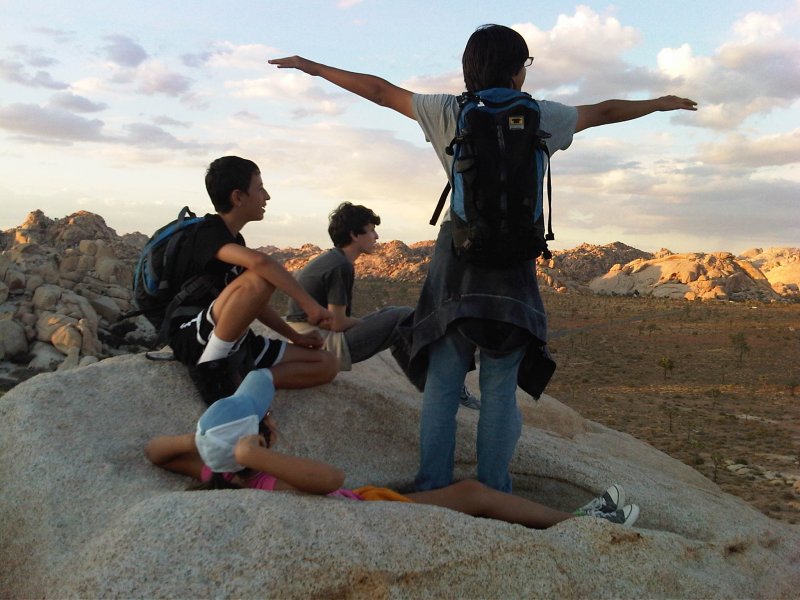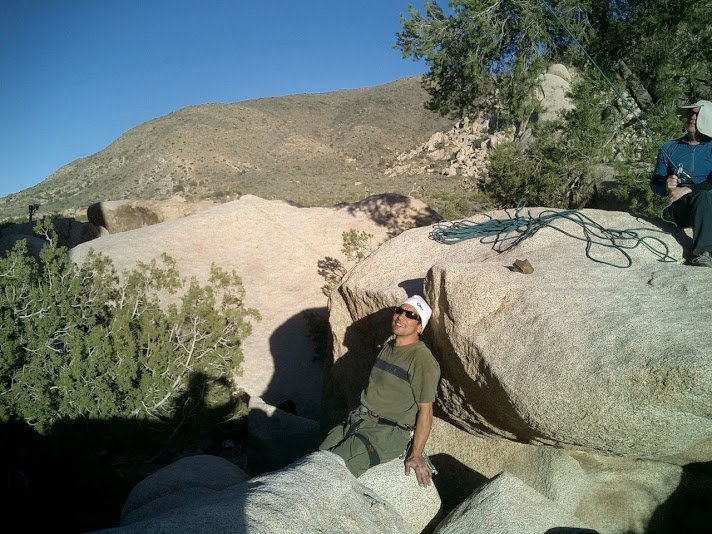 Thank you for your interest and support! FOJT Board of Directors
Friends Of Joshua Tree supports JOSAR (the volunteer Search & Rescue in JTNP) very actively… but you might ask 'What Does SAR do'? and 'How do they do it'? Or maybe 'How might I Get Involved'?
JOSAR performs a crucial function in and around the Park performing searches, evacuations, and treatment on site of lost and injured park-goers. It doesn't matter if they are hikers, bird-watchers, backpackers, climbers, or campers. JOSAR is there for the entire community. Without this mission-critical service that works in close partnership with Park management, the vast majority of lost and injured park users would be in much worse condition (including losing their lives). We have a lot to be grateful for in Joshua Tree's JOSAR group; they train hard every month, and have achieved a level of respect and notoriety in the region, setting a high bar for the mountain and urban rescue groups that operate in San Bernardino County, Imperial County, and Riverside County.
Here is an interesting article from Outside Magazine on how SAR works in a general sense using examples from other National Parks.
and this shot, from Joshua Tree National Park taken by JOSAR member, of JOSAR members training. Guess where?
There are several temporary closures to climbing areas on the Park… please click the link below to get more detail, but the short list of closures includes
Rock Climbing Routes
Energy Crisis, on the east side of Little Hunk formation
The Schwarzenegger Wall, at the north end of Rockwork Rockformation
Zombie Woof Rock formation
The Maverick Boulder formation
Bouldering Problems
Pictograph Boulder, at the base of Queen Mountain
Shindig, on Indian Cave Boulder
Lonely Stones Area #3
The Shipwreck formation
The entire Indian Wave Boulders circut, except for Native Arete
Wormholes, in The Underground
Thanks for being aware and staying away from sensitive raptor nesting sites this spring. 
JOSHUA TREE SPRING CLING
Joshua Tree, CA  Join the American Alpine Club and Friends of Joshua Tree for our 3rd Annual Spring Cling Event!  One of the AAC Southwest Section's best annual events, we gather en masse to lend Joshua Tree a helping hand!  We will be meeting in Joshua Tree National Park on March 22nd at 8:00am in Hidden Valley Campground for a FREE volunteer breakfast and climber's coffee.  From 9:00am to 2:00pm we'll be working with the Park Service's Conservation Crew on a series of environmental projects.  PLEASE COME OUT IN FORCE AND HELP CLEAN UP JTREE!  BRING YOUR FRIENDS!  At 6:30pm please join us at the very interesting FURST WORLD STUDIO (8528 Desert Shadows Rd.), right outside the Park gates, for beer, silent auctions, raffles and a special slideshow by Ethan Pringle.
The AAC has free campsites for up to 18 people.  If you are interested in acquiring one of these sites, please contact AAC Western Manager Jeff Deikis.
If you've missed out on this event in the past, now's your chance for redemption!  One of the years best AAC events!!  Hope to see you there!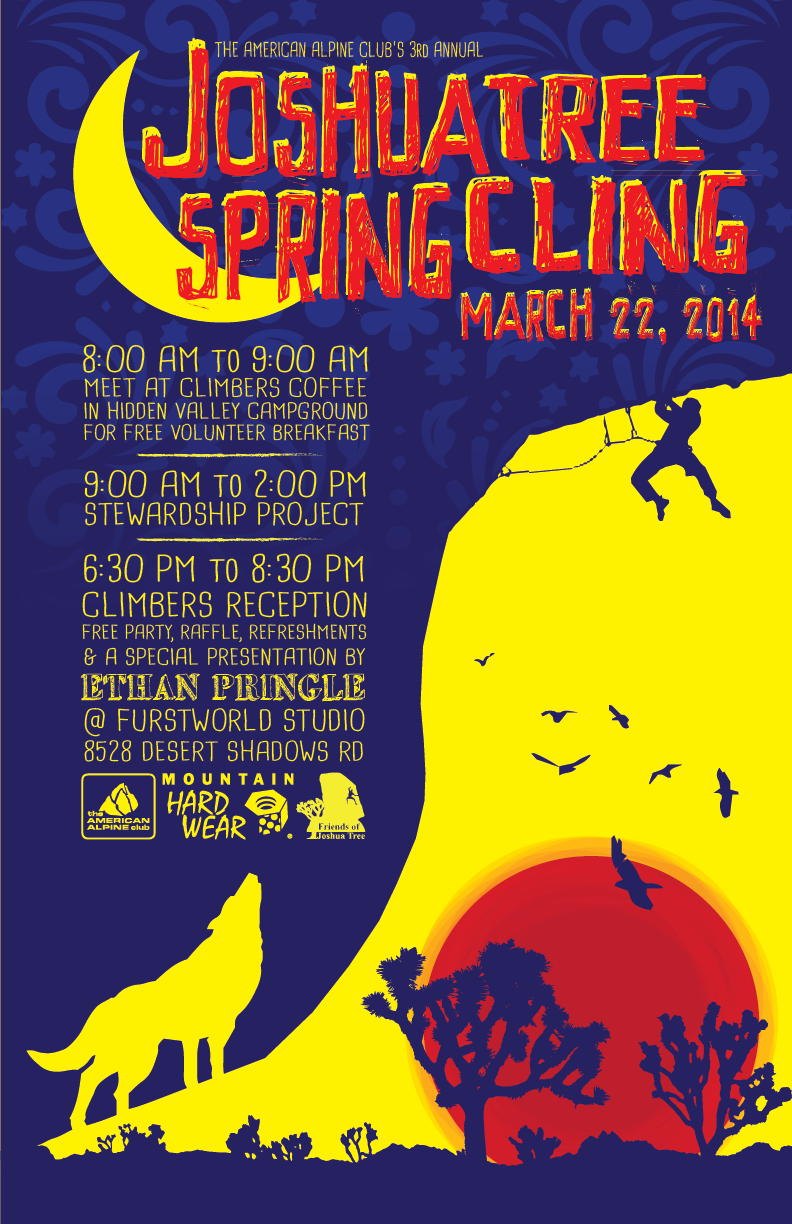 While summer approaches in Joshua Tree, it's the climbers natural migration time to the higher ground.  Kick off your mountain season with the perfect excuse to get into the Idyllwild frame of mind…
Where: Suicide Rock, Idyllwild, CA
When:  Sunday, June 3 2012
Hosted by:  Idyllwild Climber's Alliance
Details:  On Sunday, June 3rd the Idyllwild Climber's Alliance will be hosting the Second Annual Climber's Festival in Idyllwild.  In the morning volunteers will work on the three main climber's trails in Idyllwild, while the alliance's ambassadors will distribute educational materials to climbers as well as an invitation to attend the BBQ and raffle.  The big project for the day is to put in new stairs down to the Suicide Trail.  The day will wrap up with a BBQ, raffle and book signing.
In 2011 the festival brought out 40 volunteers and we are hoping for 50 this year.  We raised $250 for the Access Fund last year and this year we're hoping for $300 for the Alliance.  This event is sponsored by: the Alliance, the Access Fund, and the Southwest Section of the American Alpine Club.  We expect further help for the raffle from our friends in the outdoor industry.
Please RSVP to jlucke@cmc.edu
Every hour of time you donate to a crag helps show land managers that climbers are responsible stewards. Grab some friends and a pair of work gloves and spend a day giving back to the sport you love! We hope to  see you there.
Thanks for your support,
Ty Tyler
Stewardship Manager
Access Fund