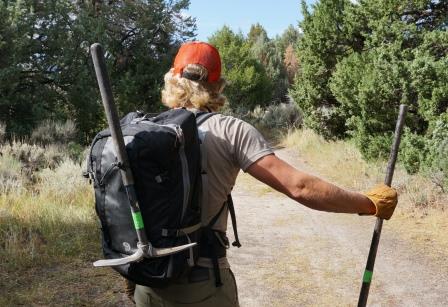 Access Fund, in partnership with a host of climbing advocacy groups, is putting on 3 Climbing Stewardship Trainings this year. The first event is 
May 17

-21 in Yosemite National Park.
There will be presentations by the Yosemite Climbing Rangers, the Yosemite Climbing Stewards, and Leave No Trace.
Ty Tyler, Stewardship Director of Access Fund, says "We have space for about 40 folks and I've filled just over 1/2 so far." Get on board for some hands-on advocacy, education and great network-building in Yosemite!
There's also one in Salt Lake mid-June and the Red River Gorge in Sept. 
Ty says, "Its going to be a great event; the NPS staff are excited and we will hopefully gain more momentum for stewardship at our climbing areas."
HERE
 is the registration page as well.
CONTACT INFO TO GET INVOLVED
Ty Tyler
Stewardship Director | Access Fund
Tucson, AZ
Where's the Conservation Team? Find out here 
The National Park Service has released an updated draft of its wilderness management policies. The update covers provisions specific to climbing fixed anchors. Iconic climbing areas in the U.S., including Yosemite and wilderness climbing areas in Joshua Tree, would be governed by this new policy. The Access Fund is soliciting the input of the climbing community to inform our policy position on this critically important issue.
Background on the issue from Access Fund website
Let the AF know what your thoughts are… wilderness protection is a key component of the National Park's mission, remember, but so is allowing recreation on our public lands.  You are representing the climbing community so keep it clean…
KH for FOJT
Come celebrate Joshua Tree National Park's 75th Anniversary with Huell Howser and meet the new Super as well!
http://www.jtnp75.org/ (link to invite page)
And… check out this little bio on NEW JTNP Superintendent Mark Butler… he's climbed in Joshua Tree even, and hails from Yosemite National Park, which enjoys a strong climbing culture.   Read more by clicking this
http://www.nps.gov/jotr/parknews/supbutler.htm
October 30, 2009 · Posted in
Events
,
General
,
News
·
Comments Off

on Movie Night #2 Nov. 7 Saturday night!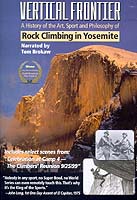 Our third event of the season already in JTree brings 'VERTICAL FRONTIERS', an inspiring sweep through the who and where and what and when of climbing's pioneers in North America, by filmmaker Kristie Denton Cohen. Join us for the film screening as well as raffle prizes, fresh popcorn and fresh updates on issues in the Park and surrounding areas with regards to climbing. To secure your seat click HERE