Todd Gordon show this Saturday Feb. 6, 2010
Headed to Josh this weekend for some world-class climbing/cragging/bouldering/birdwatching/hiking or camping?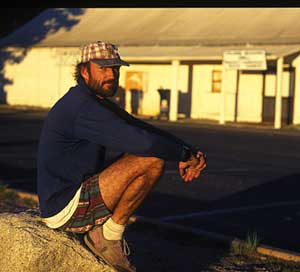 Don't miss the local legend Todd Gordon presenting the latest shenanigans of his crew in fabulous multimedia!
7pm sharp at the Sportsmans Club (6225 Sunburst Street
Joshua Tree, CA 92252-2149
(760) 366-2915), on Sunburst next to the Community Center. $10 Door Donation benefits FOJT.
Comments